This one isn't a blues-chaser, no way. Crammed with purposeful, topical themes – climate change, irreversible environmental damage, farmer suicides and the burden of tax loans -- you're in to learn some eye-opening lessons.
Fine, after all entertainment isn't the sole responsibility of filmmaking in any part of the world, never mind what the high-profiteers may claim with an unshakeable self-righteousness. So far, Kadvi Hawa directed by Nilabh Madhab Panda (of I Am Kalam), so very well-intentioned.
The snafu is that this bitter, doom-laden 99-minuter catches the director in a windbag mode. The screenplay, like it or not, strikes you as a schemed-out set-up. Tears, laments, and a cunning deal contracted between a sightless 70-year-old farmer (Sanjay Mishra) and the Death Varder of a loan recovery agent (Ranvir Shorey), is at the core of the plot. Rightaway, you understand that this suffer-nama is going to be as taxing on the viewer as it will be for it two central protagonists.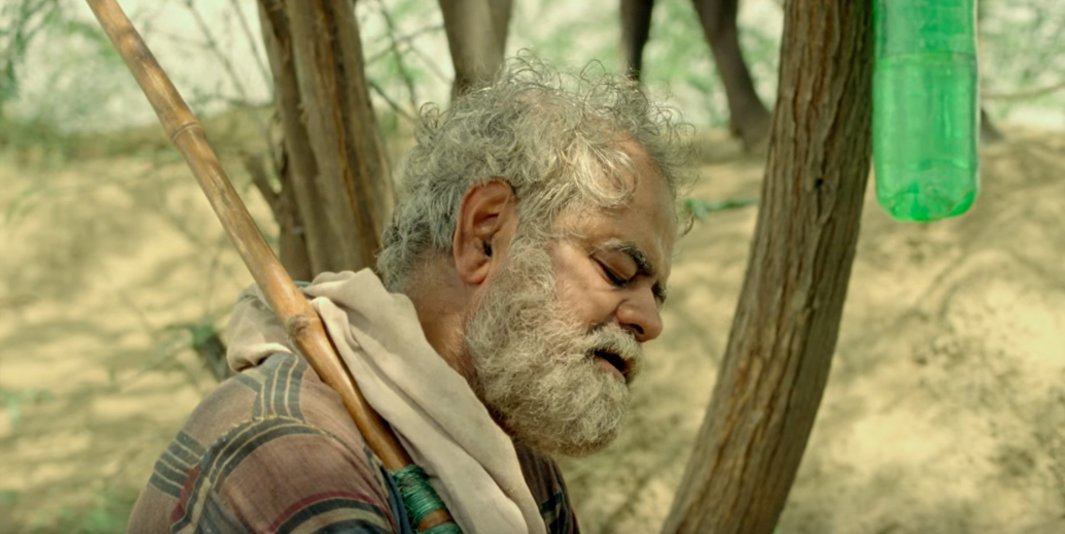 Sanjay Mishra In Kadvi Hawa

Supposed to be located in the arid landscape of Bundelkhand, the unfolding drama of the chronic lack of human kindness, was in fact shot in Dholpur, close to Agra. To shoot in the rugged, bone-dry location must have required physical rigour and stamina from the entire cast and crew.
So there you are with the local septuagenarian who's hell-bent on saving his debt-ridden son (Bhupesh Singh), his wife (Tillotama Shome) and family from a fate worse than death. How? By colluding with the Harbinger of Death who, incidentally comes to the spot from Odisha.
Now what kind of a collusion can this be? The old man must snitch on the other imperilled farmers who're in a position, somewhat, to pay up their karz. Recovery commissions are cushy, it seems, in a system where the endlessly-exploited strata of poverty is not sure whether there will another tomorrow.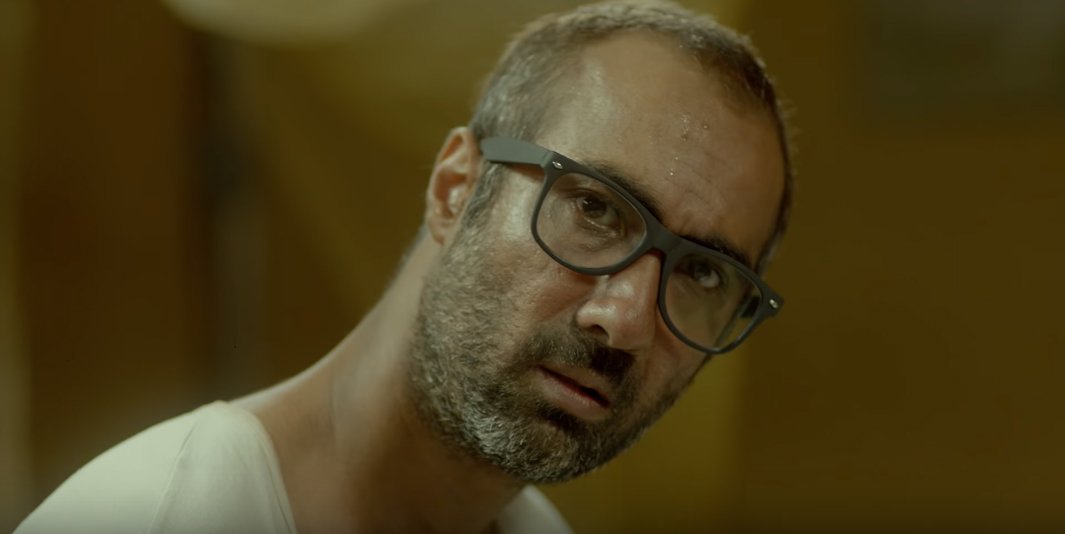 Ranveer Shorey In Kadwi Hawa


Indeed, the Death Man is dealing with his own personal catastrophes, fretful about his family back home. Nature-made disasters, be it cyclones or fierce storms, are endemic. No one, not even sharpies like him, are spared of catastrophes.
This storyline is unspooled at alternately with high-drama and a soupcon of wit (the sightless old man is as acerbic as he's resilient). In the event, oftentimes Kadvi Hawa brims over with engaging humane moments. On the downside, the direction is much too inconsistent. Note especially, the schoolful of kids being supervised by a stock-in-trade teacher, who raises a no-brainer question about how many seasons are witnessed in the region. It rains rarely is the wise answer.
In addition, apart from the two main characters, the others are given a short-shrift. For instance, you hardly get to close to the hearts and minds of the old man's son and his wife. Sorrily, there's precious little except for silence, despondency and chitter chatter.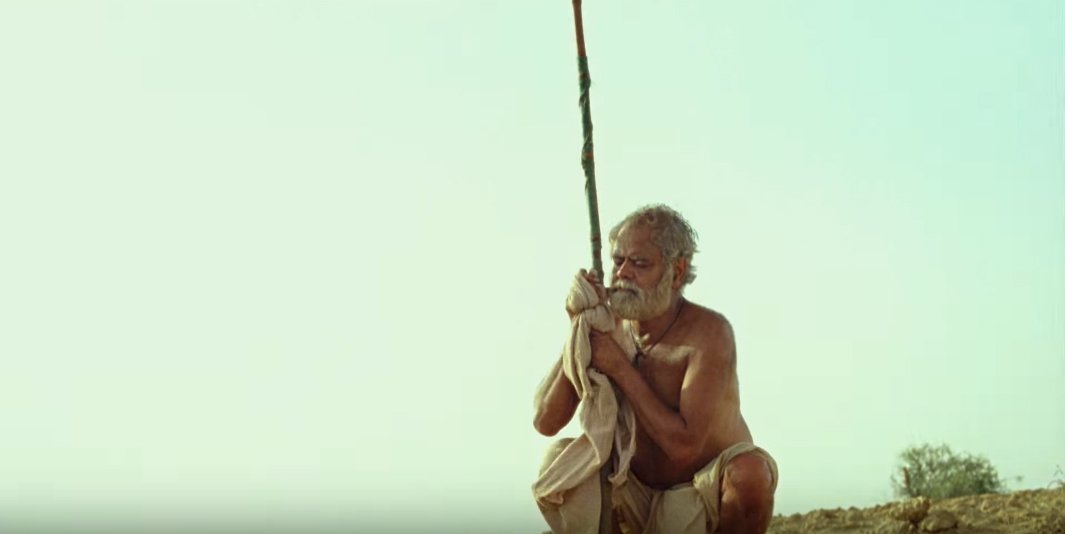 A Still From Kadvi Hawa


Undoubtedly, Sanjay Mishra is an accomplished actor, and can carry the weight of an entire film on his shoulders as he did in Aankon Dekhi. Expectedly, he's convincing throughout. Ditto for Ranvir Shorey who effectively conveys that his thick-skinned attitude is nothing more than a form of self-preservation.
With all the pros and cons weighed, there's more kadwahat than any palpable wind of radical reform in this endeavour.
Should you have a dekko at Kadvi Hawa, then? Only if you're in the mood for a lukewarm change of climate at the 'plexes.


Image Source: twitter/kadvihawa & youtube/drishyamfilms