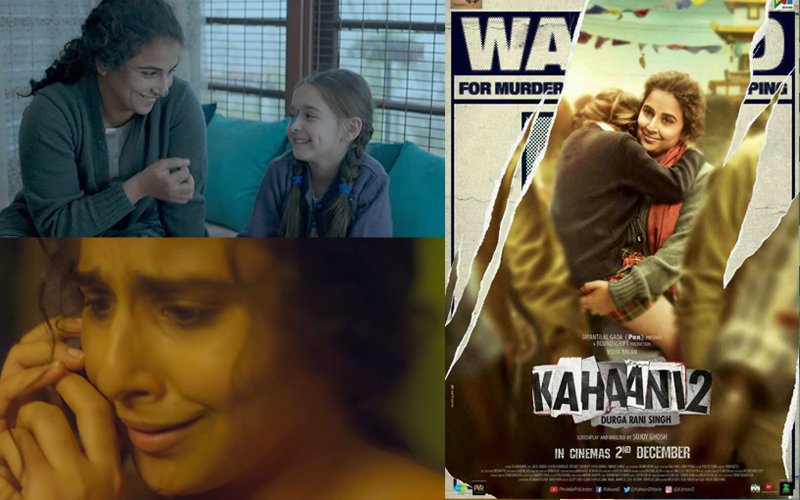 From a gawky 20-something in Kismet Connection and you almost wrote her off then, this woman has upped her game-and how! You can't take your eyes off her today when she throws herself into a role and Kahaani 2 is one more example of that. The film begins and ends with her- no prizes for guessing that- and Sujoy Ghosh utilises her lava of talent to build a volcano in the first 3 minutes itself.
You don't know if she is the mother 'Bidya' or the wanted criminal 'Durga Rani Singh' and a lot of credit here goes to the director who doesn't allow you to check your phone even if you are expecting your most important call in the world. This man has an eye for detail and he doesn't let it go uncaptured in his lens.
Arjun Rampal is not the hero of the film, but to be fair to him, he carries off the role of the cop with ease and conviction.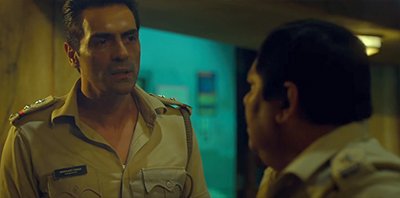 Image Source: youtube/PenIndiaPvtLimited
Vidya Balan is the hero. Watch her in the opening sequence how panicky she looks when she is leaving her 'baby' alone in the house. Watch her sweating when she enters the office late and connects her mobile to a charger. Watch her grimace and shriek in her one-on-one fight with the hench-woman. And mind you, this is just the tip of the iceberg. I would rather leave the remaining lava to burst in your face when you settle down to see it in a theatre.
Ghosh has clearly made a film whose 'bound script' he strongly believed in. But it seems that there is some element of the film that he has taken from his real life that does not allow him to diversify the film into a large number of puzzle pieces that you are constantly looking out for to put together. That's where you might feel that the flip side of the film has emerged, but yet Ghosh does not loose his grip on the film and your phone remains in your pocket.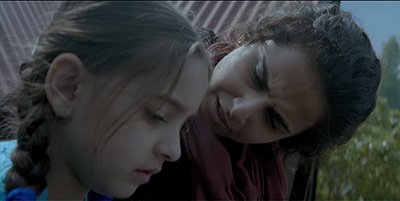 Image Source: youtube/PenIndiaPvtLimited
So yes, the film lacks the mystery element which is expected if you have gone by the trailer. But the end does surprise you a bit though when Vidya 'self immolates' herself and her darling baby. I don't need to apologise if you think that I leaked out the end!
The film is a big lesson to those 20-something female aspirants who spend 2 hours every day in a gym to look a perfect 10, an hour at a beauty parlour to get a blow-dry done every day, and another hour at a spa to get God-knows-what. Not to forget the 30-something heroines who fly out to distant lands to go under the knife.
The film is also a big lesson that you don't necessarily need to put a noose over any damn 'culprit' just because you have set out to make a myster(ious) film. Remember Abbas-Mustan strangulating the butler in China Town?
Am I not going to draw comparisons to the first part? No, because it was the first part of the franchise and not of the story.
Welcome back, Vidya. Well done, Ghosh

Thumbnail Image Source: youtube/PenIndiaPvtLimited & twitter/
rampalarjun