One, two, three, check check, mike testing. Cut to Moradabad initially, to be in the company of one Kishen Mohan Girhotra, a songster who beams that he has a dream. Scream, blare, that turns out to be nightmare.

Hence and ducks, right off you want to know why Farhan Akhtar, the otherwise formidably gifted director-actor, in that order, has been transferred to Lucknow Central (Jail), stewarded by first-timer Ranjit Tiwari.

This spin on musicians emerging from within prison walls is culled from facts, a tribute to the Healing Hearts Band from the city of erstwhile nabobs who'd sup on delectable kabobs. Sincere apologies, but the ensuing cuisine of muzak, prison break plans and much ado-dah about violent rivarly between the cellmates is enough to set off a tummy rumble. Grumble.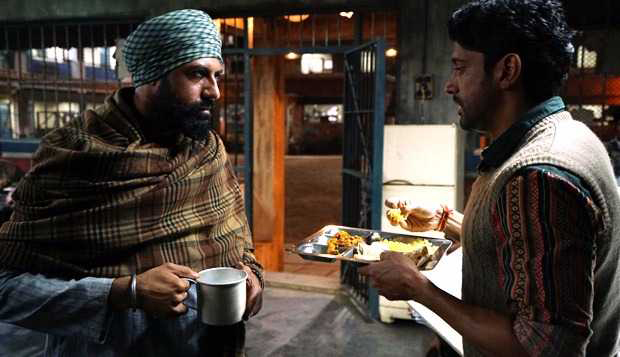 A Still From Lucknow Central

I tried my darndest to connect with the body and soul of this Jail Yatra, only to find that the most vital parts are missing. If Kishen dearest is wrongfully accused of murdering an IAS officer, that's just skimmed over. How he survives a week, or so it seemed, without a morsel of a meal, boggles the imagination. How his sentence for life imprisonment is declared peremptorily in a cosy little court, aah that's too comic to be true. Strange brew, this.

In any case, the plot premise isn't exactly novel. Forget the forgettable Yashraj banner's Qaidi Band. Vestiges of this devils-turned-singing-angels have alreay been evidenced in Elvis Presley's Jailhouse Rock (1957). Whoa, a compere even raves, "Welcome to Jailhouse Rock 2017." Gotcha. As for the business of reforming hardened criminals, flashback kindly for a minute to V. Shantaram's Do Aankhen Baarah Haath (1957), inspired by an open experiment at a prison close to Satara.

To return to the beleagured inmate Kishen Mohan (Farhan Akhtar, natch), he's a gunny bag of contradictions. Amazingly naïve, he pretends to be speech-impaired to slide into the cell meant for the handicapped. Doesn't work. At other times, since he's a librarian's son, he quotes the great mathematician Srinivasa Ramanujam's zero theory. Kya baat hai.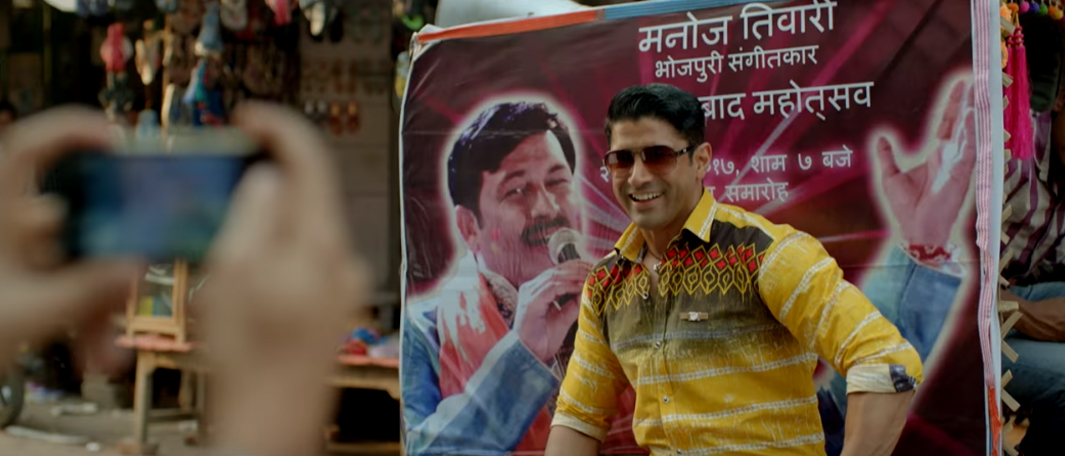 Farhan Akhtar Poses For A Picture In Lucknow Central

Indeed there's practically nothing on heaven and earth, Kishen can't do, including planning a Great Escape a la the Steve McQueen movie, carry out aankhon-aankon-mein tender exchanges with the do-gooder NGO activist (Diana Penty, totally unconvincing in a sketchy part), besides winning over the support of four oddball inmated belonging to different regions (Deepak Dobiryal and Co) to become his comrades-in-arms. A dhinkachika band is on. By now, your forehead requires a variety of soothing balms.

Till the intermission point, the pace crrrrrawls. Since, there's still so much to wrap up, the shorthand devices of montages, abbreviated scenes and ping-ponging changes of heart subsume the dramturgy. Sigh, those arm-comrades on brief parole, are disillusioned with the ravages of time. One discovers that his beloved galfriend has been married off, another is told by his daughter to capitalise on his popularity as a bandwalla, thanks to a viral video clip on social media. A father's struck by Alzheimer's and miscellaneous insults at home, are some of the other downers. Sad.

Meanwhile, the band's adversaries dominated by the paan-chewing jail chief (Ronit Roy, who else?) as well as roughy-toughies galore are sought to be balanced by a Chief Minister in paisley jackets (Ravi Kissan), who unusually exudes the sharbat of human kindness. Now, if you can't guess where this hokey-pokey stuff is limping towards -- except to the floodlit stage for a jailbird music contest -- then congratulations for your endurance-cum-gullibility level.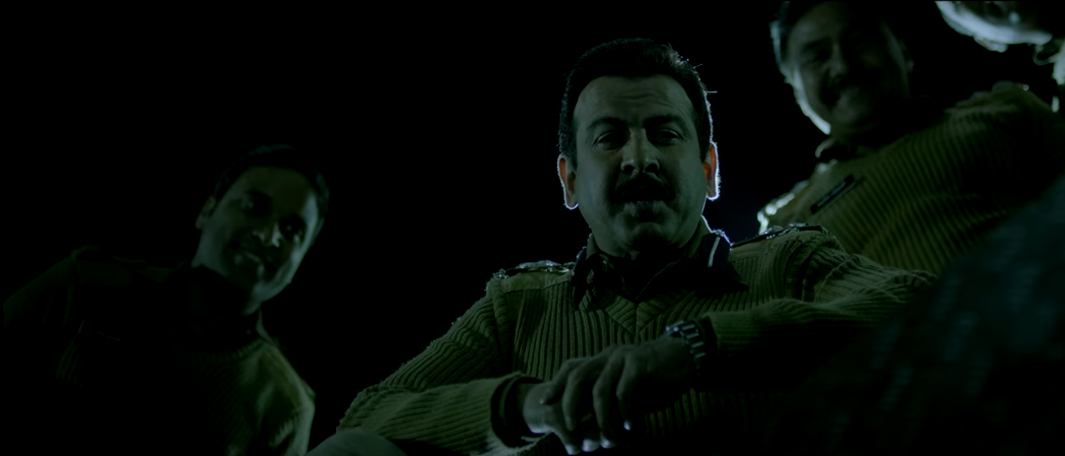 Ronit Roy In Lucknow Central

Visually, Lucknow Central is sufficiently polished. The Film Cityish jail set is at best serviceable though. Predictably, shots of Lucknow vistas are intespersed for that smidgen of authenticity. As for the music score, it's neither hummable nor recallable.

The No. 1 flaw out here is the clumsily structured script replete with heavy duty dialogue on the lines of, "A frog who remains within four walls of a well can't taste the air of freedom" and the zapper, "Even dreams are subject to taxation nowadays."

Next, none from the acting crew – despite their earnestness, stress and strain – rings true, nope not even the diligent Mr Akhtar's.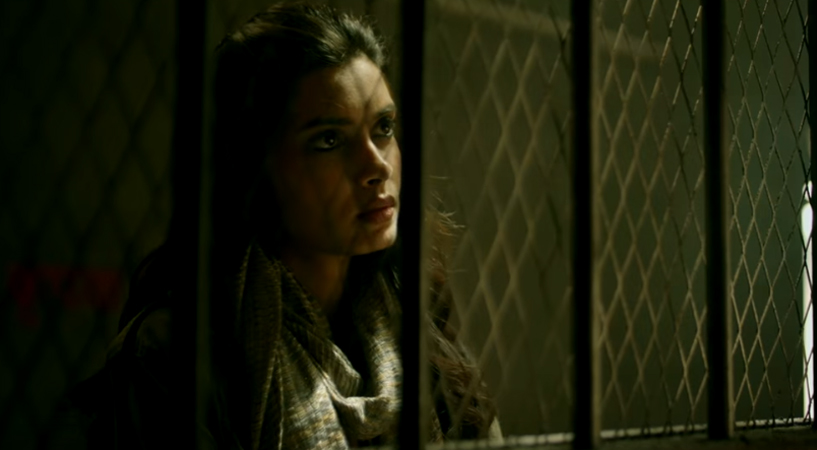 Diana Penty In Lucknow Central

Unsolicited suggestion: Unless you want to feel like a Jail Bin Musical Machhli, avoid wading into these troubled waters.




Image Source: instagram/lucknowcentral, instagram/farhanakhtar, youtube/viacom18motionpictures