All's fair in politics and vanity. So meet Nutan Kumar Rao, an election officer who has quite grandiosely changed his name to Newton, in a doff to a bygone century's genius mathematician, astronomer and scientist.

Isaac Newton's (1643-1727) connection with the film directed by Amit V Masurkar and co-written with Mayank Tiwari, may defy the law of gravity and logic, but what a slap on the face of the turvy-topsy body politic – read democracy – it turns out to be. Boasting of recognisable character studies, an accurate depiction of the no-win situation at remote vote polling booths, here's a critique of the electoral process without reducing it to the level of a simplistic farce.

The outcome may be a strictly niche film. Of the cluster of new releases this week, Masurkar's follow-up to his iconoclastic Sulemani Keeda (2014) may just draw those hackneyed comments on the lines of despite the rave reviews, it just drew sparse footfalls at the 'plexes. In this context, dear trade trackers, just remember that small can be beautiful, and hopefully more than cost-effective. Please, let's not compare this precious jewel with the big star-powered boulders.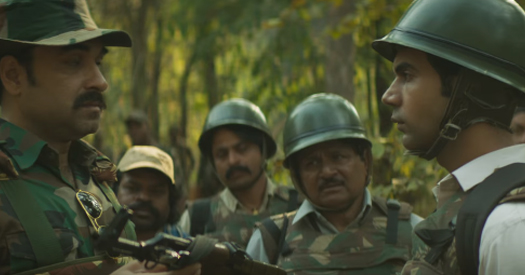 Rajkummar Rao With Pankaj Tripathi In Newton

Clearly, here's the catch of the week for those who care about breakaway cinema, with something relevant to say and say it engrossingly. Be it any ruling party at the centre, elections have been a contentious issue, it would seem incapable of a quick-fix. With the objective of an idealistic journalist, Masurkar and his team report the state of the nation the the way it was and is. And advance the notion: yes there are still a fistful of idealists who crave to improve the conditions, subsisting somehow as Trojan horses within the system.

Our Nutan-turned-Newton indeed belongs to a rare species. He will not think for a minute about going through the saat pheras to an under-age girl. Holier-than-thou, his very basic instincts compel him to do the right thing in his capacity as an election babu assigned to oversee the ballot fandango in the densely forested backwoods of Chhatisgarh. Accompanied by a local schoolteacher (Anjali Patil) and a clerk (Raghubir Yadav), his task at hand is to deal with an area of darkness. Or an area that is ironically rich in natural resources, but exploited by corporate csars with the tacit consent of the powers-that-be. Tough job.

Gratifyingly the Naxals and the miscellaneous rebels are neither caricatured nor romanticised. Rather, they're depicted as elements with a cause. Similarly, the official security team's major domo Atma Singh (Pankaj Tripathi) rings true. An inevitable opponent to the do-gooder Newton and party, he strikes menace for sure. What else can he do? Like it or not, that's his job.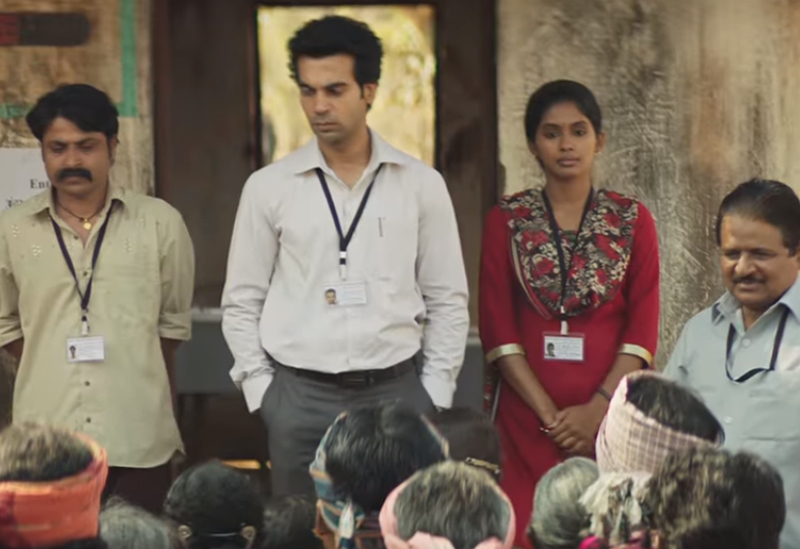 A Still From Newton

Suffice it to say, without disclosing the hair-pin twists and turns in the believable plot, here's a 106-minuter which is unwavering in its tempo thanks to the knife-sharp editing by Shweta Venka . Above all that lost-quotient of credibility is sustained by the script throughout, in toto offering the viewer bittersweet food for thought.

For once, the music score (Naren Chandavarkar and Benedict Taylor) is mood-enhancing instead of sounding like an overamplified mosquito buzz. Swapnil S. Sonawane's cinematography demonstrates that the lesser the artificial lighting, the better.

If there's any flaw to be detected, on occasion it's in the blend of gallows humour and hard reality. For instance, the clerk suffering from diabetes becomes a butt of derisive haw-haws. Also, I still can't figure out the need for the Newton title. My bad.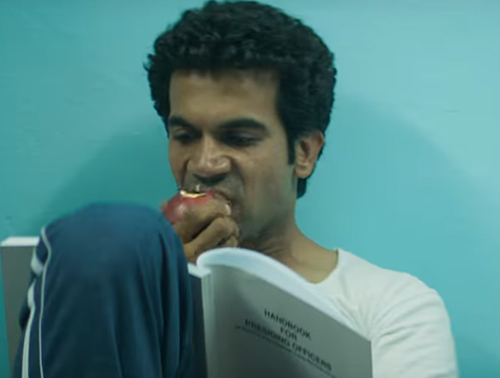 Rajkummar Rao In Newton

The ensemble cast is in terrific form. And it's wonderful to watch Rajkummar Rao and Pankaj Tripathi, as the duelling twosome, who're in perfect harmony with the script. No showy gimmicks to hog the limelight. Both the actors, in their extraordinarly distinctive manner, assert that they can slip effortlessly, chamelon-like into the skin of their characters.

Unsolicited suggestion: if it's frank and forthright cinema – devoid of Bollywood artifice – then here's your ticket for a bump-free ride.




Image Source: youtube/erosnow, & topsy