Check her out. At a metro railway station of Delhi says she poignantly, "God cannot be everywhere…that's why He created a mother." At another point, comments she, "Here people can get away with rape but they aren't allowed to be given a thappad." Also, asks she, "Between the options of the bad and the very bad, what's the answer?" Tough to answer that, or to justify the routine of taking the law into one's own hand. Legal recourse, you see, has always been such in this complicated land.
Now since the ever-marvellous
Sridevi
is mouthing such Andhaa Kanoon-style of dialoguegiri in the title role of Mom, directed by first-timer Ravi Udyawar, I'm more than inclined to lend her my ears and empathy.
And I might as well disclose a personal regard here: I'm the 300-film-old actress' unwavering fan-boy. Still, with all my cheer-leader-like enthusiasm, this time around I was left, to put it politely, underwhelmed by yet another revenge drama, which vaguely rekindles shades of the real-life Nirbhaya case. Sigh, this review or watchamacallit is a taxing one.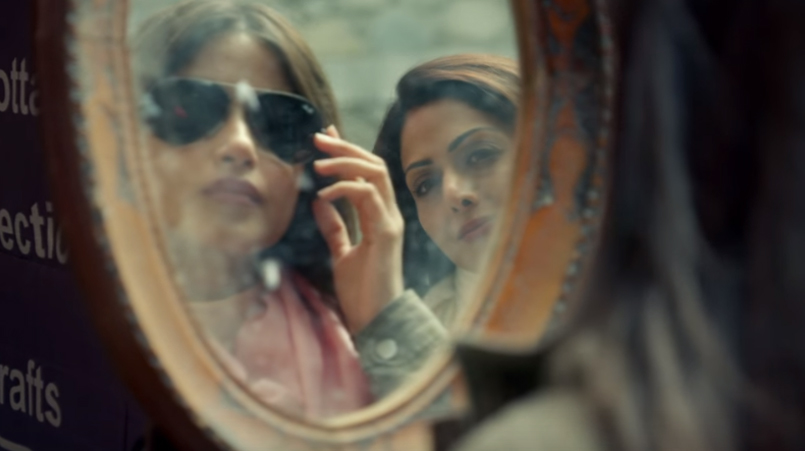 Sajal Ali With Sridevi In Mom
In principle, the theme's steel-strong, the performances are by and large inspired, and the production design's visually arresting.So, what's my problem? For starters, the opening which is irrevocably predictable.
When a teenage girl insists on venturing out to a Valentine's Day party hosted at a farmhouse, you can bet that the camera will trolley towards the limitless booze swilling, bozos doing drugs, a swimming pool serving as the venue for smooching, and concerned 'phone calls from mom, going unanswered. The girl, Arya (Sajal Ali ), probably didn't foresee the mandatory exhibition of debauchery and horrifying harrassment staight out of No One Killed Jessica. The girl's abducted, raped and chucked into a filthy nullah.
The screenplay and direction, thus far, travel on the oft-beaten track. Ravi Udyawar uses fade-outs, dissolves and the ho-hum transition shots of Delhi vistas excessively, a form which slackens the pace.
Result: the dramatury is neither incisive nor involving. If there's a slight departure from the same-'ole, it's in portraying Arya as a step-daughter who frequently reveals an Elektra complex. "Dad, you're looking so handsome today," she raves, and cares a hoot for step-mom Devki Sabharwal (Sridevi), and just about tolerates her kid step sister. Unfazed, Devki oozes over with the milk of magnesia of human kindness. Zero impact: Arya persists in calling her "Ma'am", not "Mom".
The immediate aftermath of the rape incident is delineated till the interval point of this 147-minuter. Gratifyingly the second half picks up, bolstered particularly by the ubiquitous Jasoos D.K. (
Nawazuddin Siddiqui
), a down-at-heel detective of Daryaganj. Whether he's attempting to sing like R.D.Burman or is passing on an incriminating pen-drive at an abstract art exhibition, our jasoos proves to be the unusual element in tracking down the usual suspects: a security guard, a gym-obsessed cocaine fiend, his equally purple hazed-out brother, and a satanic baddy (Abhimanyu Singh) who in tight close-ups stares daggers at the camera.
Mission badla alert: the quartet must be exterminated by fair means or foul. Oh oh, which means that an edgy cop (
Akshaye Khanna
) has to be outfoxed, CCTV footage has to be yanked out of sockets, and believe this, cyanide has to be compounded out of apple seeds. Throughout the process, Ma'am-cum-Mom has to keep her cool. And we, ours.
Credibility often goes for a full toss. A pair of transgenders, who collude in the mission quite overtly, are ignored by the cop altogether. A pair of spectacles left at a scene of crime, proves to be a red-herring. Devki visits one of her victims at the hospital, never to be grilled about what she was doing there. Dad Sabharwal appears to be clueless about one of the creeps re-admitted to school. And why the 'secret' meetings between Mom and Jasoos at public places? Couldn't quite figure.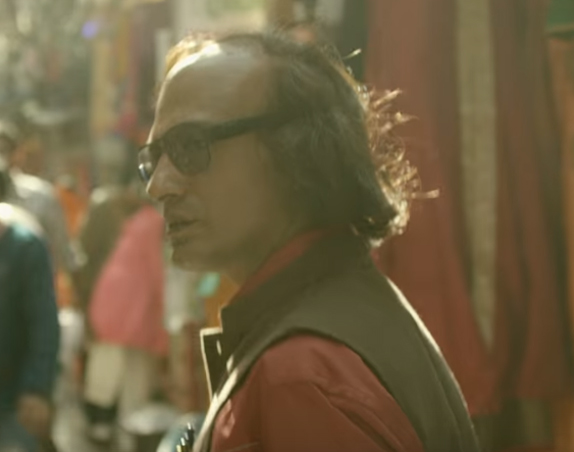 Nawazuddin Siddiqui In A Never Before Seen Avatar
A.R. Rahman's background music score is uncharacteristically loud and lurching.
On the upside, intermittently Arya's trauma and the mother's rage do create an impact, the screams and tears are extreme but believable. And whenever he's on the scene, Jasoos D.K. strikes you as a recognisable, purani Dilli denizen, who wants nothing more out of life than ghar ka khaana, or a bowl of boondi raita. Nawazuddin Siddiqui is first-rate.
Of the supporting cast, Sajal Ali turns out a sufficiently sensitive performance. Akshaye Khanna is shortchanged by his underwritten role. Ditto Adnan Siddiqui as the father, who isn't assigned even one stand-out scene.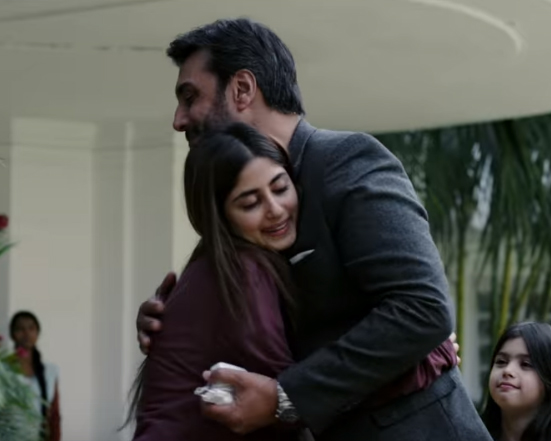 Sajal Ali Plays Adnan Siddiqui's Daughter
Clearly, Sridevi occupies centrestage, and is riveting, whether she's at high-pitch or implosive. She's an exemplary artiste, investing a tremble in her voice and underpinnings of nervousness while confronting the beastly males. Still, the director and the dubbing supervisor could have corrected her lapses in diction. "You want a bed pen?" she asks in a hospital room. All it needed was a retake at the sound studio to rectify such glitches.
All said and endured, Mom does have some absorbing segments but that's about it. A mind-jolting movie it is not.
Hence, I can't help but concluding with the obvious. For Sridevi and Siddiqui, see. If still uncertain, toss a coin. Heads you see. Tails, you don't.
Image Source: youtube/zeestudios & instagram/sridevi
They say the best things in life are free! India's favourite music channels 9XM, 9X Jalwa, 9X Jhakaas & 9X Tashan are available Free-To-Air. Make a request for these channels from your Cable, DTH or HITS operator.