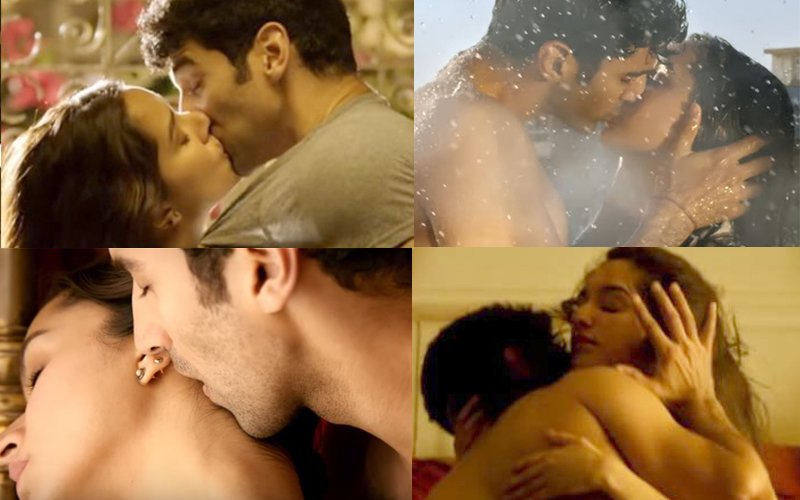 Did I like OK Jaanu? Maybe, maybe not (that's Shraddha Kapoor's oft said line in the film).
Would the film have been better if Mani Ratnam's student Shaad Ali had chosen someone other than the ex-lovers Aditya Roy Kapur and Shraddha Kapoor to remake his guru's 2015 box-office hit? Maybe, maybe not. Shraddha has upped her acting abilities and Aditya Roy Kapur comes out pretty sincere.
Would the film have been better if Gulzar had not written the lyrics and dialogues? Maybe, maybe not. Gulzar, who last wrote Mirzya, has given us innumerable and unforgettable writings which have become fantastic celluoid versions which I need not list down.
Would the film have been better if A R Rahman had done a better job? Maybe, maybe not. Nothing worth humming as you come out of the theatre. Isn't AR known to reserve his best for his mentor, who has co-produced the film with Karan Johar? If this is his best, maybe the villain is someone else.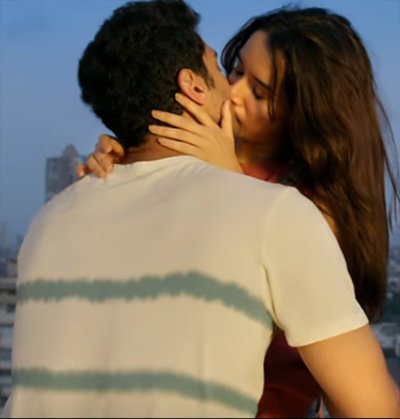 Image Source: youtube/dharmaproductions

So, who is the villain? Who couldn't tap on the several plot points in the film and take them to more engaging levels?
There's one villain you can clearly identify.
You want the film to pick up speed but the train-fascinated man Shaad Ali (he's fascinated by trains ever since the days of Saathiya) continues to not run anywhere fast like a train. Seems, he has become fascinated by snails too.
Shaad has let down Karan, who gave us the lovely Ae Dil Hai Mushkil (I want to see that film right now once again, and mind you I have seen it twice already) less than three months ago. Direction which was hallmark of Karan, performances which deserve high praise, and songs which will be remembered for a long time.
The story runs as close to the original OK Kanmani, and one can't help noticing that Shraddha and Aditya's hormones appear to run very high when they kiss and go to bed--- but once out of it they lack the chemistry that is required between the leading stars to pull off a film. Shaad has clearly not worked on their outputs. There are several scenes between the two which have the ingredients to accentuate, but...
Naseer saab and the ex- CBFC CEO Leela Salmson put their best foot forward.
Karan Johar has gone all out on this film not compromising on production values. I have interacted with this man and his passion for cinema is to be seen to be believed. He deserved a lot more tastier dish since he had put all the ingredients, and that too of high quality. If only it wasn't for the Chef!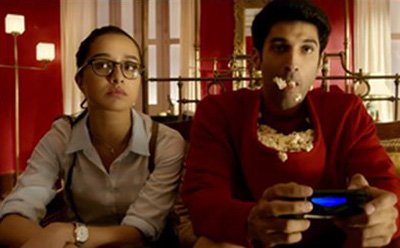 Image Source: youtube/dharmaproductions

Shraddha-Aditya deserve another film after Aashiqui 2 and OK Jaanu. It's anytime for Gulzar saab and AR Rahman when it comes to our vote, and anything for Naseer saab!.
But Shaad? Nothing OK about him for now.
OK go for this one, you have the ingredients (as I said earlier) no doubt--- especially if you belong to the majority from today's young brigade who is confused about his/her relationship.
I'll go with 2.5
Thumbnail Image Source: youtube/dharmaproductions