Is Sanjay Bhansali in the league of Raj Kapoor and Yash Chopra? A question which I raise and you will answer 'yes' after you see his latest offering, Padmaavat (provided of course if you have seen his HDDCS, Khamoshi, Guzaarish & Bajirao Mastani). And you better see Padmaavat ASAP.
A cricket commentator recently remarked that
Virat Kohli
must be a very exhausted man after every match is over, considering the amount of shouting, passion and hard work he puts in. I would like to say the same for SLB after he completes every film.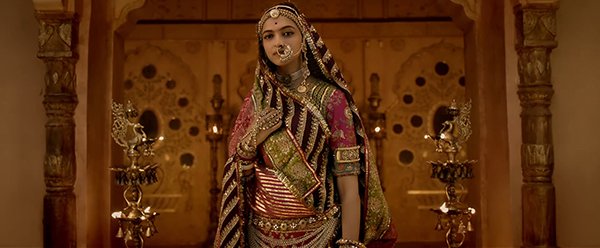 A Still Of Deepika Padukone In Padmaavat

I was asking myself- and bet you are still asking yourself the same question- that wouldn't Padmaavat be old wine in new bottle after Ram Leela and Bajirao Mastani? Turns out, we were fools. Here's a simple story executed to perfection, a near masterpiece.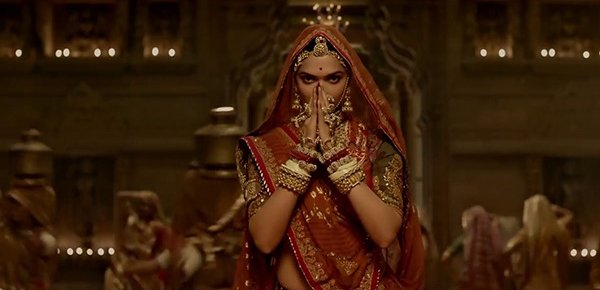 Deepika Padukone In Padmaavat

The music is a let down, but SLB compensates this right from the scene where he introduces his leading lady- and my word, she looks out of this world chasing a deer and trying to shoot him down. And mind you, it's a tough role- though, maybe not on the face of it. Her character has no adaayein, no jhatak matak, no massy dialogues to accentuate it- but she does it with her eyes, and isn't acting all about how you emote through your eyes? Her concern for her husband in the film- Shahid Kapoor- is to be seen to be believed.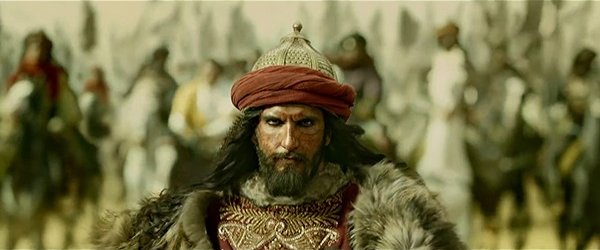 A Still Of
Ranveer Singh In Padmaavat

Shahid
, on the other hand, squashes all rumours that he was insecure about the length and importance of his role- because he has almost equivalent footage to
Ranveer
, and mind you, he comes out with 'flying colours'. This man has a great quality of underplaying himself and striking a contrast to his loud colleague- you obviously haven't forgotten Jab We Met! A few might still say that he could have been louder- and I won't disagree with them for few scenes- but the 'flying colours' do not fade.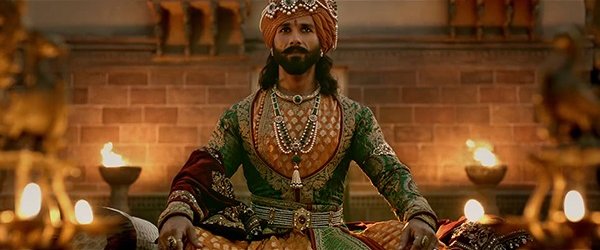 A Still Of
Shahid Kapoor In Padmaavat

Over to Singh, and he throws himself into the role like never before. Mad, intense, passionate- it's not easy to generate so many ingredients together. A few might still say that he could have been more menacing- and I won't disagree with them for few scenes- but this quirkily-dressed actor is growing with every film.
And hey, there's nothing Padmaavat about this. She is Padmavati, everyone in the film calls her Padmavati, including herself!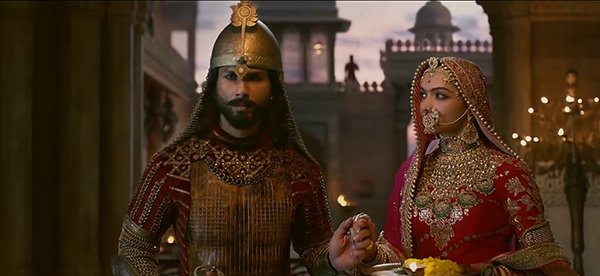 A Still Of
Deepika Padukone And Shahid Kapoor In Padmaavat

All said and done, Padmavati, err, Padmaavat is a must-watch. Collars up, SLB!
I am going with a FOUR.
Image Source: Youtube/ Viacom18 Motion Pictures