So, Abbas Ali Zafar had a point to prove. He may not have told Aditya Chopra that he would like to outshine Kabir Khan's effort in Ek Tha Tiger but the thought was running in his veins. Salman and Katrina too had a point to prove: Salman's indefatigable personality may not have allowed him to say that the shadow of Tubelight was lurking around him but he knew that another flop would trigger of nasty comments like Tiger Zinda Nahi Hai. Katrina Kaif's ugly break-up with Ranbir Kapoor had thrown her off balance, and while she may have always put up a brave front in her interviews, it was stark that her pain was unbearable.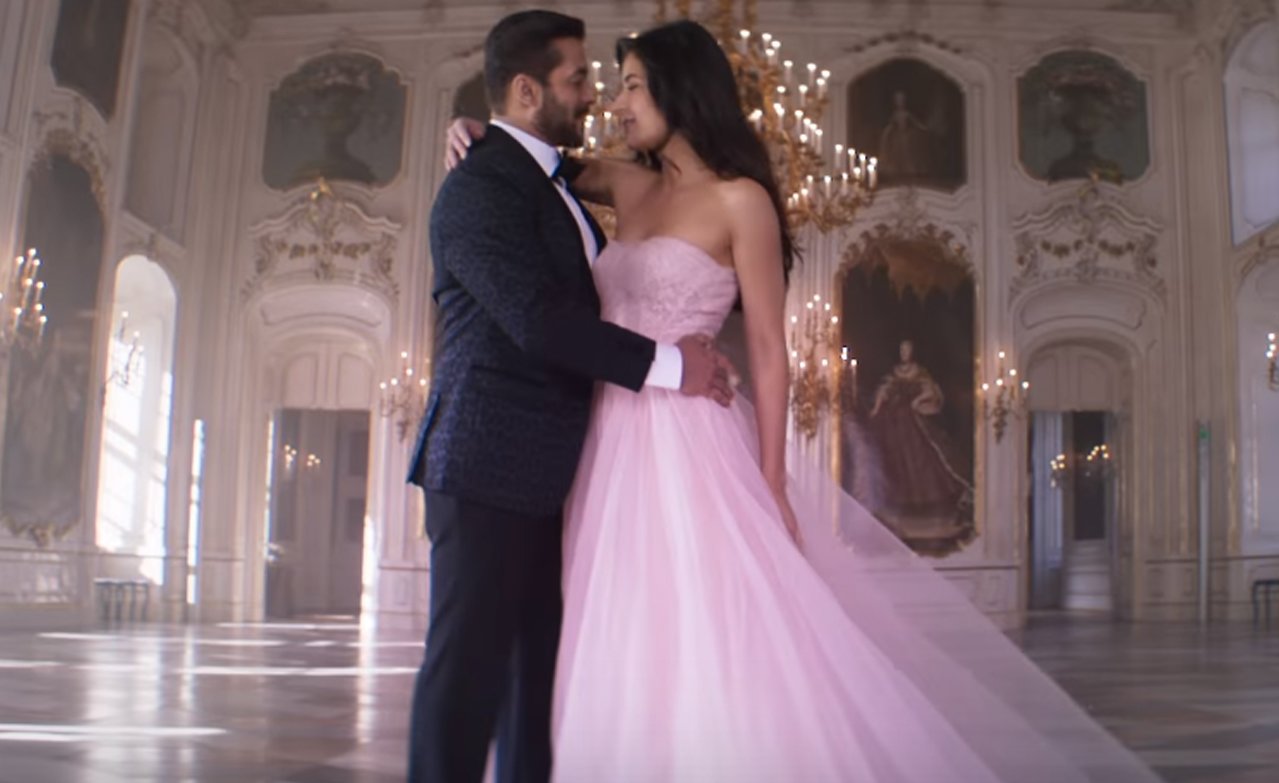 Salman Khan And Katrina Kaif In Dil Diyan Gallan

The trio got together- and they have cracked it. My elder son always tells me that why do journalists and film-critics see the film in two parts and make rhetoric comments like- First half achcha hai second mein gadbad hai, Second half better hai first mein dum nahi hai. So going by that, while the second half is slightly predictable, the film peaks by the interval point so much that you can't wait for the lights to dim again.
Saw some messages flying out from the phones of the guy and girl sitting next to me- obviously to their near and dear ones- that they aren't going out for their popcorn. So, they were lovin' it and so was Katrina Kaif. The lady is so comfortable with Salman that one can't help feeling that that the two are back as lovers, and if not, should do it pronto. Sorry, Iulia Vantur.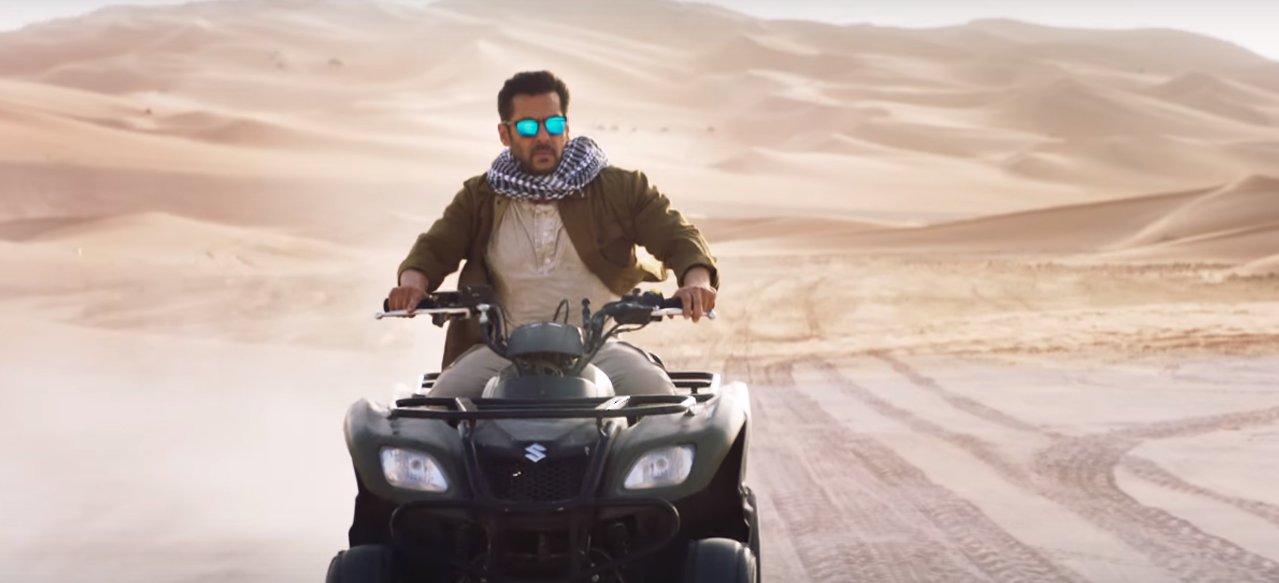 Salman Khan Performs A Stunt In Tiger Zinda Hai


The background score is brilliant. the songs could have been far better. But now, over to Salman Khan.
The man deep-dives into his mission and there is none of his English accent dialogues, no throwing off his shirt without reason, and no corny humour which has been found in some of his lines in the past. In fact, he does it so well, that you come out wondering if India really needs superhero movies if such heroes can do the impossible with their feet on ground.
Watch him in the scene where.... err, see it for yourself. There are many such scenes where he impresses significantly and I might let out the story in this case if I list those. Letting out the story is never my style.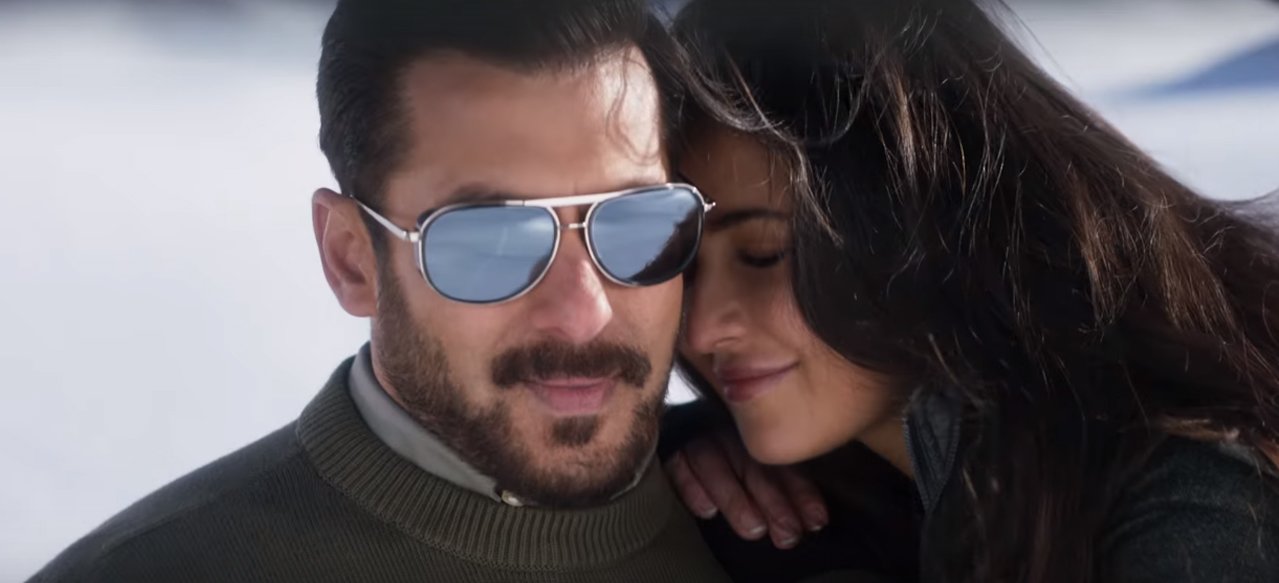 Salman Khan With Katrina Kaif In Tiger Zinda Hai


Anupriya Goenka, Paresh Rawal, Girish Karnad and the rest matter, they accentuate the film with honest performances.
Back to Katrina again. The gorgeous female has shown her acting chops only after Rajneeti, and perhaps it's time for directors to realise that they can utilise her much more than just a glam doll. My word, she hasn't looked as fitter and sexier as in Abbas Ali's frames of this Yash Raj Project.
Aditya Chopra also had a point to prove. He has had a bad turnout at the ticket windows since quite some time, and I wouldn't mind betting my last shirt that the foursome (Abbas, Salman, Kat, Adi) did not sleep a wink last night.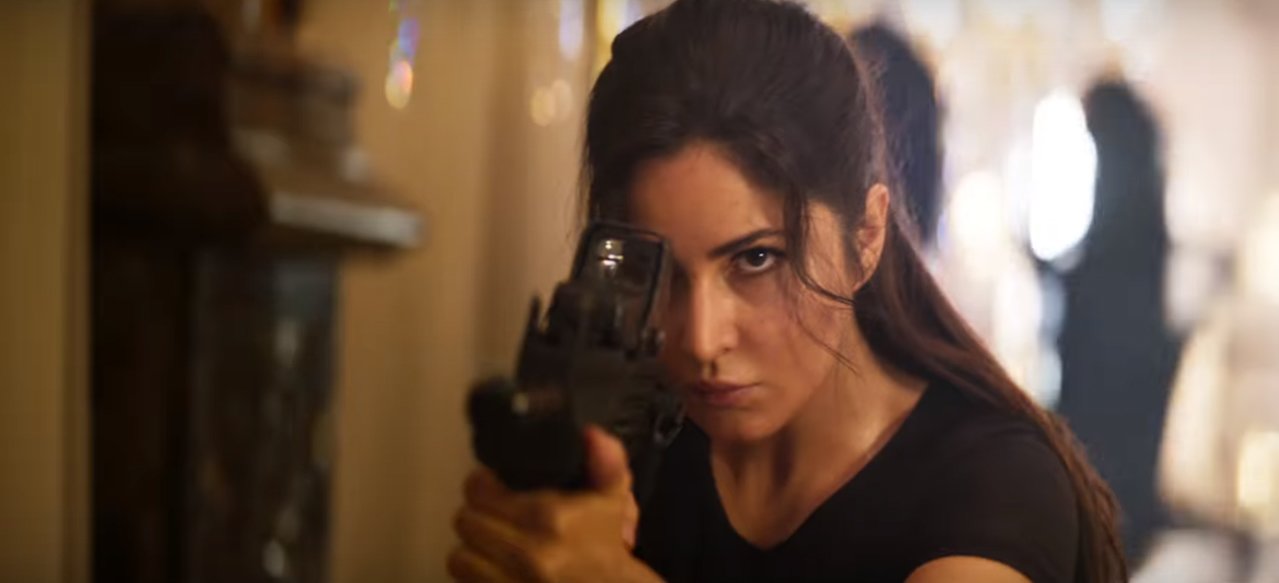 Katrina Kaif Performs An Action Sequence

But now they can cushion themselves to brace the cold tonight, and wake up tomorrow to see the magnificent Day 1 collection, which wouldn't amass only if our janta jaani janardhan wants to see just rubbish.
Ji haan, Tiger Zinda Hai. And he killed the wolves. Or, is the urban dictionary phrase 'he killed it'?
I'll go with a Three-and-Half.
Image Source: instragram/tigerzindahai & youtube/yrf