Allow me to start with a personal story. Some time in the '90s, as a fanzine's editor, seized by the thought of doing er.. something out-of-the-glamour-box, I commissioned an interview with Arun Gawli for Filmfare. The man, described quite brazenly as a 'gangster', had a yen for movies. The brief to the freelance reporter was to quiz the Dagdi Chawl potentate about the 'Bollywood influence', if any, on his (mis)deeds.

The interview with exclusive photos of Gawli in his lair was duly published. Wham! I was hauled up by readers and journo-colleagues – senior and junior-- for alloting space and a colour spread to a questionable underworld figure. I'd goofed up, apologised profusely for stepping off the line. The article had merely served as a publicity platform for the man who had come to be regarded as the Byculla precinct's avatar of Robin Hood. My bad.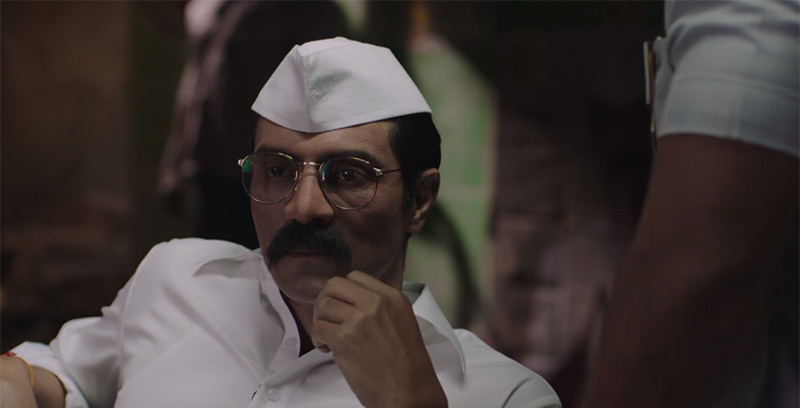 Arjun Rampal Plays The Role Of Gangster Arun Gawli In Daddy

Now, let me clarify that this memory re-dredge has nothing to do with Daddy, directed by Ashim Ahluwalia (yes, yes, he of Miss Lovely fame) and co-written as well as produced by its lead actor Arjun Rampal. Journalism and cinema are two entirely different 'disciplines'. Profiles, narratives, biopics of convicted crimelords on the screen – which willy-nilly end up glorifying their central protagonist – are commonplace in world cinema.

To cite just a palmful of examples, think The Godfather, Scarface, the Narcos web TV series, our very own Don, Satya, Vaastav, Once Upon a Time in Mumbai, Raees. These and countless films have leapfrogged up and down the gangsta-streets, some gloriously, while others have ranged from the exasperating to the muddled. Cinematically.

In this G-genre, Ahluwalia in his pre-release publicity interviews has painstakingly pointed out that his second foray into filmmaking is neither a biopic nor a Satya. Indeed, the-real life Gawli, sentenced to life imprisonment in 2012, assented to the Daddy project after vacillating for two-and-a-half years. Yaaaay! Incidentally, the Marathi film Daagdi Chawl (2015) had featured his character, enacted by Makarand Deshpande.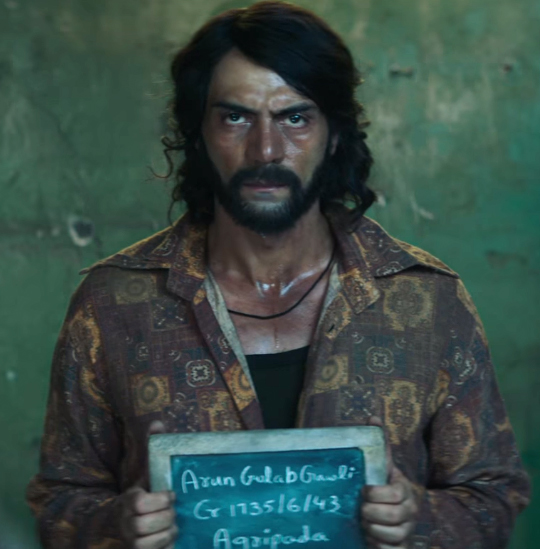 Arjun Rampal In Daddy

Right, so to cut to the here and now, what does Ahluwalia's presumably no-sides-taken, objective account of the ascent-'n'-descent of Gawli add up to?

Answer: at the very least, sheer admiration for the central Mumbai much-harrowed young man who would come to be called Daddy (not Uncle).

By the way,for those who came in terribly late, the central Mumbai ka don steadily became the messiah for driven-out-of-work millworkers, formed his brat pack and oh oh, gave the mega-mobster Dawood Ibrahim, a run for his extortion cuts, killings and what-shoot-you.

Then what? Gawli reached for the next level: politics, formed his own party and became an elected MLA. "Good golly, all you pollies, how astonishing is that!" the film keeps stating, accentuated by the style of irritating dark-as-coal lighting, bug-eyed close-ups of Daddy-o galore and the predictable guns and snarky poses.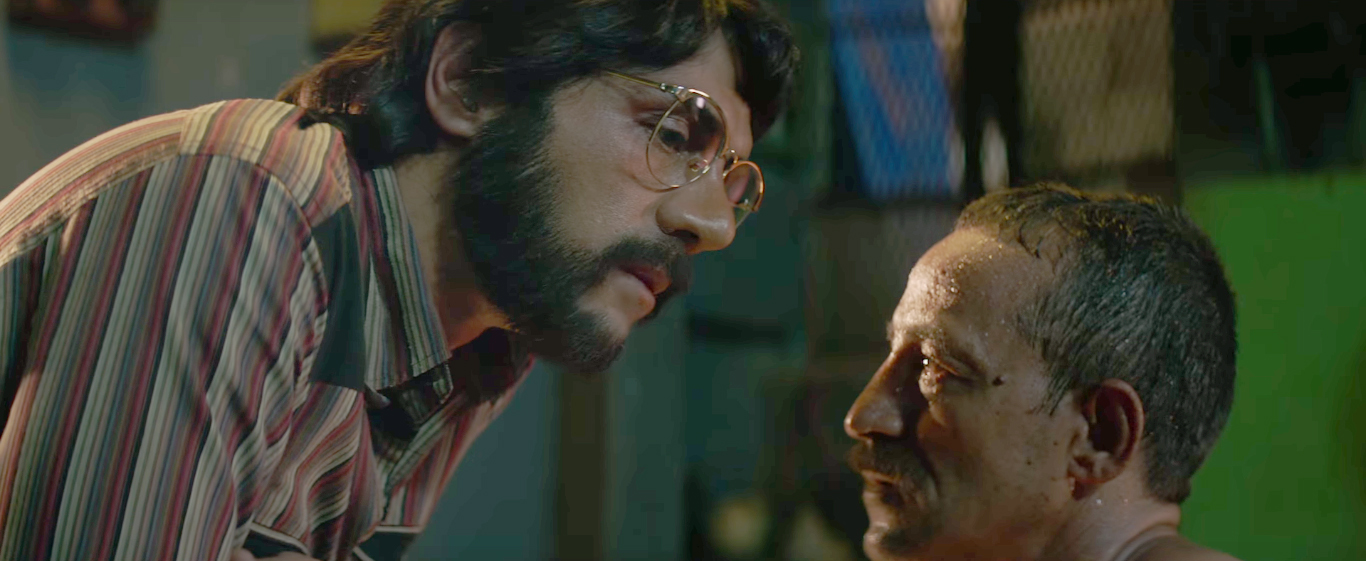 Arjun Rampal In A Scene From Daddy

And yeah, improvement alert ahead: Farhan Akhtar as Gawli's nemesis fetches up for a protracted guest appearance. Nishikant Kamath doing his meano police inspector shtick and Bollywood debutante Aishwarya Rajesh as the Muslim beloved who evolves into the don's support system, are serviceable.

The Sajid-Wajid music score drums out an Eid song, the Ganpati song, and an item-vitem which oddly sounds like a rip-off from the Zindagi ittefaq hai song of Aadmi aur Insaan (1969). Coincidental rewarmed toon or what?

Acting-wise, needless to grrrrroan, this is a one-man show for Arjun Rampal who amittedly invests his blood, sweat and intense stares to catch the essence of the real-life Arun Gawli. No big deal, that. Like the rest of the film, Mr Rampal's acting chops, aren't in the wow-kya-baat-hai category. Far from it.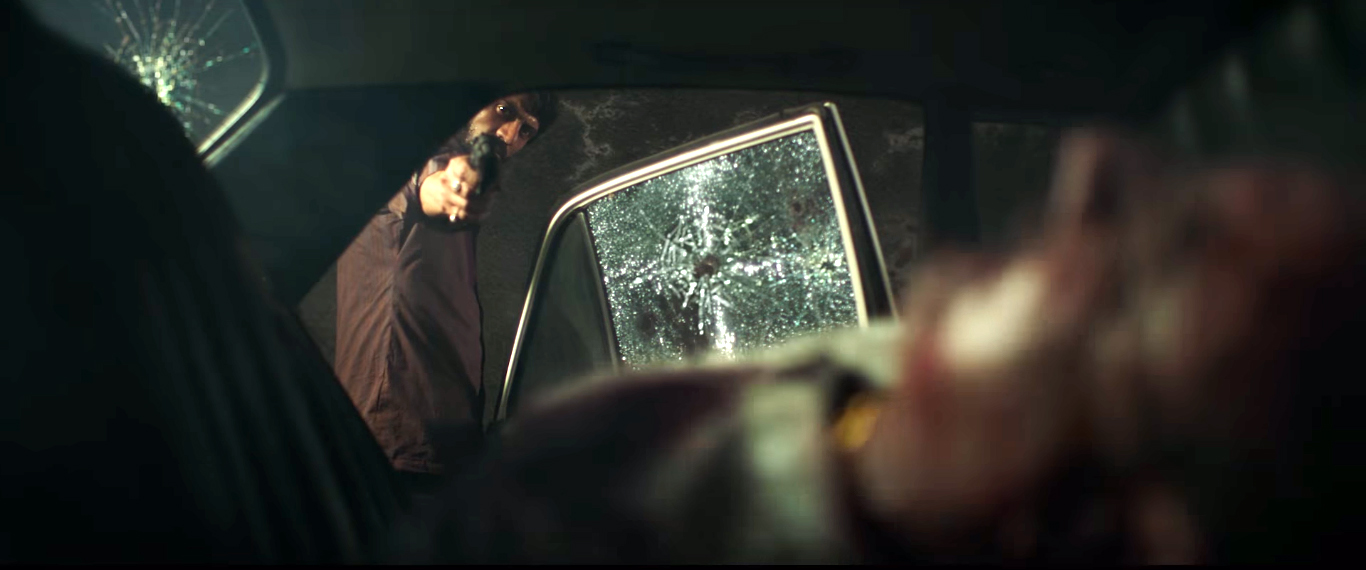 Arjun Rampal In Daddy

Frankly, I'd rather re-re-watch the fictional sparks of Bhiku Mhatre in Satya than bother about this culled-from-life apologia for despicable crimes, justified by those deja phew reasons of dire poverty and unavoidable circumstances.

Unsolicited suggestion: A…voidable.


Image Source: youtube/kundalinientertainment