Right away please note two contentious questions: One, was it Winston Churchill who secretly ideated the ruinous partition of the sub-continent? Two, was Lady Edwina Mountbatten's widely-conjectured romance with Pandit Jawaharlal Nehru merely a figment of gossipy imagination?
British-Indian co-writer and director Gurinder Chadha's period pageant, Viceroy's House (also being released in a Hindi dubbed version titled Partition: 1947) raises these questions, leaving us with an 'oh-really?' frowny on our faces instead of answering them, even without suggesting a 'reasonable doubt'.
This take on the tumultuous divide, which resulted in sectarian violence killing an incalculable number of people (figures are said to be in lakhs), is at most a dubious history lesson blended awkwardly with an intercommunal love story. Alas, this sumptuously-mounted bespoke blend is neither enlightening nor convincing for a nano second.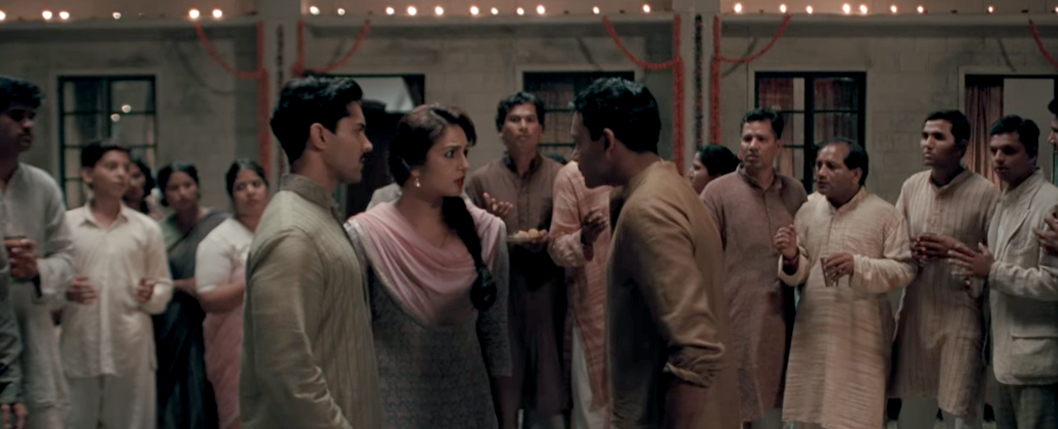 Huma Qureshi In Viceroy's House


Here's a tried-and-tested terrain, in fact, which was sought to be scaled by Deepa Mehta's Earth: 1947 (1998). Both Ms Mehta and Ms Chadha have proved that a remix of history and benighted romance, is a tough act to accomplish. In the case of the former director, Fire (1996), and in the latter's, Bend it Like Beckham 2002), will continue to be their aces. Intimately-scaled, indie attempts are their forte, and not jejune forays into belated historical bulletins.
Indeed, Viceroy's House strikes you as hybrid cross between the British TV series Downton Abbey—dominated by the presence of Hugh Bonneville who fetches up as Lord Mountbatten now – and Sir Richard Attenborough's far-more-to-the-point Gandhi.
Visually, Chadha and her team employ Jodhpur's Umaid Bhavan Palace-turned-hotspot-tourist destination to stand in for the eponymous Viceroy's magnificent house. The Lord, his Lady (Gillian Anderson) and daughter occupy the meticulously decored room upstairs. Meanwhile the multitude of Indian staffers at loggerheads about the impending partition, do their schematically-scripted numbers down below.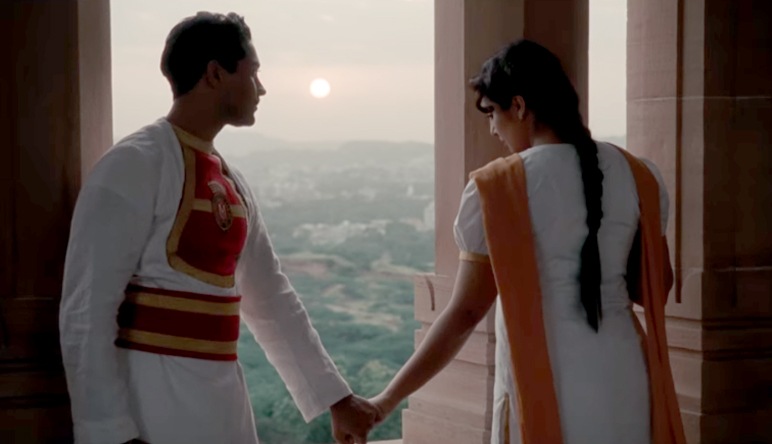 A Still From Viceroy's House


Loggerheads, in effect entails, friction between the Hindi and Muslim domestic helps. And could there be a more facile way of underlining this riff about love-knows-no-obstacles, than by organising an illicit passion play between Jeet Kumar, a young Hindu man (Manish Dayal) and his Muslim mehbooba Aalia (
Huma Qureshi
, perfectly cast)? Sorry, but this sub-plot is as irrelevant as a Mills & Boon novella in the curriculum of a history classroom.
Sorrily too, the key figures in the Partition appear as caricatures making their entries and exist, on cue, as if from the wings of a theatre. Watch Mahatma Gandhi (Neeraj Kabri), Pandit Nehru (Tanveer Ghani) , Muhammad Ali Jinnah (Denzil Smith) , Cryil Radcliffe (Simon Callow) who's assigned the onerous taks of mapping the new border, General Lionel Hastings Ismay (Michael Gambon), and more. And how you wish you could have been offered some insights into their hearts, minds and temperaments which you didn't know already.
Perhaps, the only sustaining sections have to do with the handing over of the power: the allocation of household items by the British Raj to India and Paksitan, the revision of the meal menus (aah, Indian cuisine get a thumbs up) and Lord Mountbatten's persistence in doing the right thing.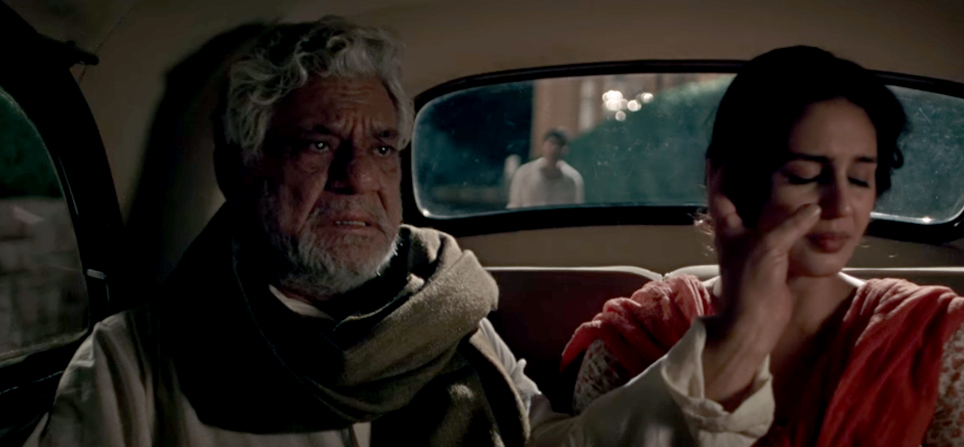 Om Puri And Huma Qureshi In Viceroy's House


Throughout, you wonder what impelled Chadha to go the Partition route at this point. Presumably like so many born in Independent India, the true stories related by their diplaced parents and grandparents, evoke curiosity and a search for the larger picture. Which is easier conceptualised than told with an emotional hubris and power-charged conviction. These essential qualities, like it or not, are conspicuous by their absence in this endeavour.
For sure A. R. Rahman's music score is an asset. The production design, the technical varnish and the costume display are of the highest order. Thus the extra half-star up there in the ratings.
Poignantly,
Om Puri
is seen in one of his last and ever-appealing performances. As for Hugh Bonneville, he cuts a striking figure, albeit physically nowhere close to the real-life lean and aquiline Lord Mountbatten. Gillian Anderson's colonial-era
accent, on occasion, is unintentionally funny.
All said and endured of this 106-minute stretch of a soapy opera, Viceroy's House doesn't quite make it to the grade of the must-see-and-must-remember.
So here's an off-the-cuff suggestion: If you really wish to see films touching upon the subject of Partition, and haven't seen them already, Garam Hawa (1974) and Tamas (1988) would still be your best bets.
Image Source: youtube/relianceentertainment, twitter/reliancentertainment & youtube/t-series