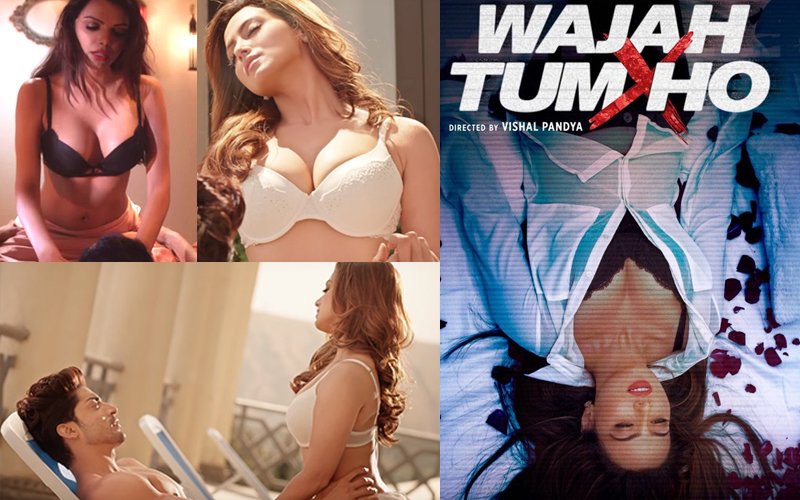 Do you want to go for this one? If you are a sucker for erotica and whodunits, you might come out and say 'Paisa Vasool'. But frankly, Wajah Tum Ho has nothing much to shout about.
Blame it all on the captain- director Vishal Pandya-, who seems to have abandoned his ship.
Result: Wajah Tum Ho- a heady mix of sex, murders, rape and remixes- fails to hit the bull's eye.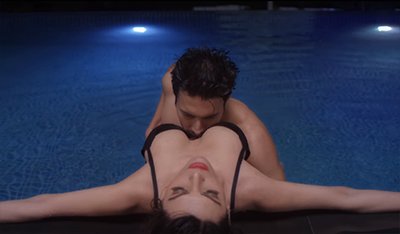 Image Source: youtube/T-Series
Everyone has a motive to kill, but the film is far from being a killer. If Pandya had not been hired to helm it, we would have had a different story.
Rajneesh Duggal as the media baron looks every inch the part he plays, Sana Khan grabs her new lease of life (Jai Ho released in Jan 2013) with both hands, and TV star Gurmeet Chaudhary treads on the new territory with care.
To be fair, Wajah Tum Ho arouses interest in many portions, but just when you start getting into the plot- Sana and Gurmeet are thrown into dream sequences which are full of lusty smooches. Out you go again!
So there's a runway and there's a plane, and there's an untrained pilot. So there's a story, but there's no script and screenplay.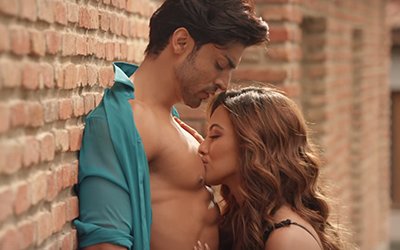 Image Source: youtube/T-Series
Sample this: Pandya's team of writers (which includes Sameer Arora and Virag Mishra) headed by himself has penned lines like: Sana Khan saying, "He has admitted that he is NOT involved!" Does one admit when he is 'involved' or 'not involved'? Gurmeet and Rajneesh mouth: "Tumhare yeh adarsh, Tumhare yeh usool". Mr Bachchan, have you tuned in?
Add this to the long explanation that Wajah Tum Ho gives on how TV channels put their programmes on air.
Pandya's cardinal sin is that he lets a talented actor like Sharman Joshi down. Yeah, the same Sharman who rubbed shoulders with Aamir Khan in 3 Idiots.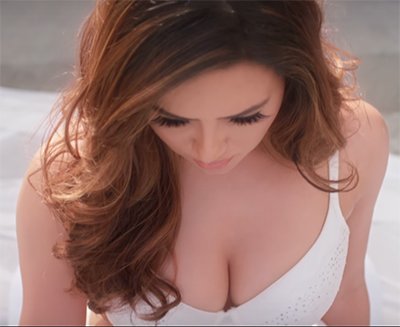 Image Source: youtube/T-Series

For the voyeuristic, the camera lingers on Sherlyn Chopra and Sana's body like never before, Sana and Gurmeet strike an explosive chemistry and Rajneesh beds Sherlyn in style.
Still, the Hate Story 2 and Hate Story 3 director Vishal himself is the Wajah why he might not find himself captaining Hate Story 4, which is being planned for a roll-out by 2017 end.
I'll go with Two.
Thumbnail Image Source: youtube/T-Series