Parmanu, Movie Review: Director Should See Raazi ASAP, Momentum & Emotions Build Up Late
Parmanu had the ingredients for an engaging film but director Abhishek Sharma has failed to utilise them. This 129-minute long narrative on nuclear blast has too many lines and scenes, which will go down with you only if you're from the military background...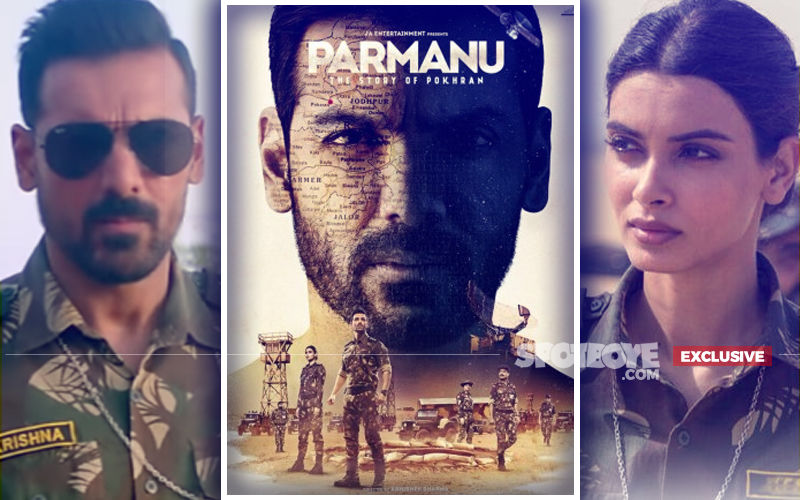 So over to the consequences of the director's harakiri.
John has a team with a beautiful Diana Penty whose hair and makeup refuses to shift with so much action in her life. As for the rest of his members, they just fail to register. Couldn't help remembering Border led by Sunny Deol, where Akshaye Khanna, Suniel Shetty and even a Puneet Issar was sketched properly.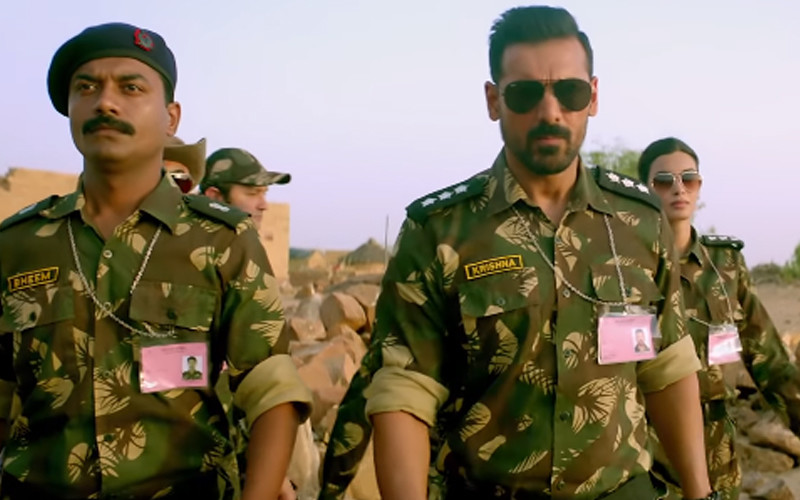 John Abraham From Parmanu

Now, don't get me wrong. John's team hasn't risen to the occasion, but you fail to identify/feel for them when they plan the Pokhran nuclear test and even when they carry it out, only senior actor Yogendra Tiku deserves a pat. Senior pro, Boman Irani, like always, is brilliant.
Ditto for John, even when he is pushing and motivating the team. Again don't get me wrong. The man in question has given it all and even looks adorable at many instants- especially when he is taking tuitions at home, when he is arguing with his wife (Anuja Sathe) who 'catches' him red-handed with Diana. This is where the film, in fact, scores. John's longish scenes with his wife and son are really worth watching, even when he meets them for half-minute while on duty. His haircut in the opening scene reminds you of Akshay Kumar and he looks at ease in front of the camera when it comes to do family scenes. Quite a discovery--- because so far, he had the label of only a great-looking action star. CV just got better.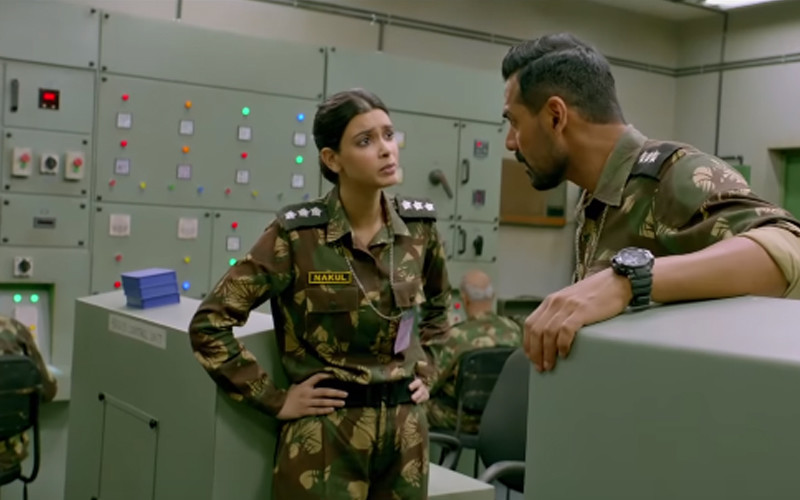 Diana Penty And John Abraham
From Parmanu


But, back to what I said, albeit indirectly. Where are the emotions in Parmanu, Mr Sharma?
Add to this the first half which is 85 per cent so technical that you tend to disconnect. There is immense use of army vocabulary and terminology. Did you really need to do so much detailing, Sharma? Request you to see films like Haqeeqat, Hindustan Ki Kasam, Border and Raazi- to name a few. While you definitely didn't have the fourth named as your reference point when you were writing and shooting, you definitely had many, some of which I have named above.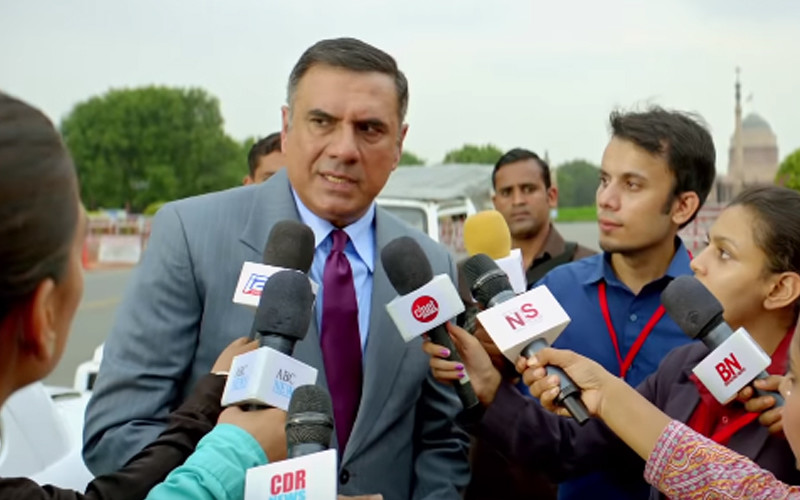 Boman Irani From Parmanu

Not discounting the fact that the film does engage you but only when the technicalities are not being shown, err, detailed. You just deep-dived into the technicalities a bit too much, Mr Sharma. Importantly, you could not build the much-needed tension that was so vital as the movie goes forward to the historic moment of 11/5/98. Do head to your nearest multiplex to see Meghna Gulzar's Raazi ASAP, Mr Sharma.
I am going with Two-and-Half.