Pataakha, Movie Review: Neither Fuski Nor Dhamakedaar
Pataakha, by and large, is disappointing. Vishal Bhardwaj has taken the Rajasthani lingo a bit too seriously, plus has a screenplay which is quite repetitive. But you can see it for Sanya Malhotra, Radhika Madan and Sunil Grover

Have you seen the trailer of Pataakha? Well, then you have seen the film. A senior journalist told me during the intermission that the film was 'Just the trailer so far'. I had worn my heart up my sleeve and hoped for some real fireworks ahead, but this cracker just refused to explode.
Jhagdalu sisters (Sanya Malhotra playing to the gallery) and Radhika Madan (drawing empathy) put their best forward in screen times, which they may find hard to get soon again. But why are they fighting? Hardly for a reason. At some point in the film, it is explained that it's just like the enemity between Bharat and Pakistan, uff! And the ladies continue to fight, so much so that one of them almost lifts her top and says 'mere kabutar'. Hats off to Vijay Raaz's consistency, the man is at it again. And Sunil Grover is superb! More praise for Sanya and Radhika, it wasn't an easy film to shoot- outdoors, rural areas, kicks, punches, deglam look and lots more than the easy conventional stuff.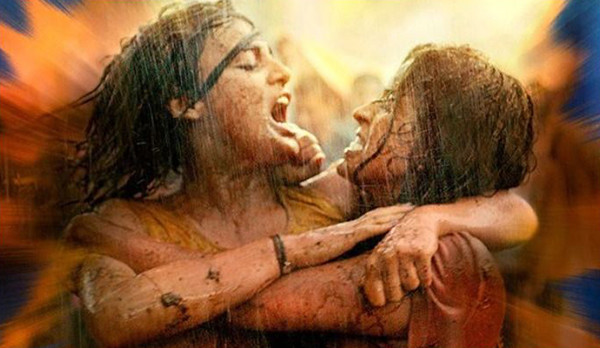 A Still From The Movie Pataakha


The background music hardly changes, but maybe that's because every alternate scene they have their claws out and every alternate scene someone is running behind someone. As for the songs, we could have definitely had a better score; just the one Balma song in the album deserves mention. Well done, Rekha Bhardwaj and Sunidhi Chauhan.
What is inspiring or interesting about these two sisters, who exist in real life- that drove Vishal to make a film on them? I wouldn't be surprised if people from their village Ronsi are scratching their heads to find this answer.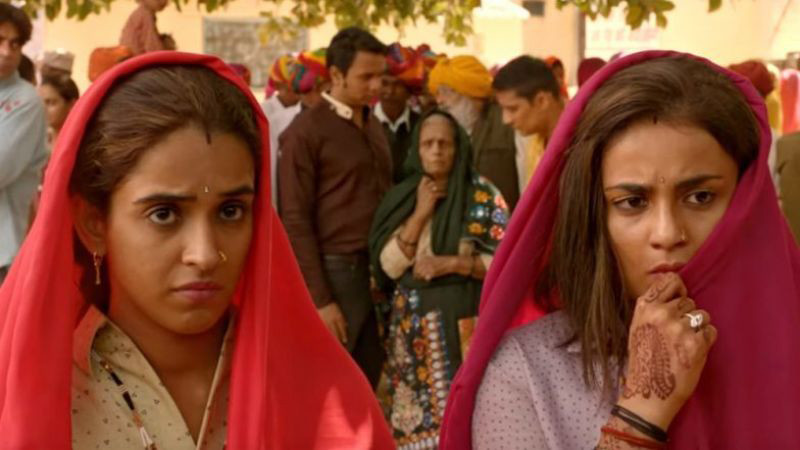 Sanya Malhotra And Radhika Madan In Pataakha


Coming from a master director, Pataakha could have been a sibling rivalry film to remember- had it not been for its weak story and a virtually non-existent second half. For 2 hours and 15 minutes, Vishal's sole focus stays on the fact that the sisters love to hate each other, and hence rather soon, it gets monotonous.
And before I head for a nap to shrug this off and rejuvenate myself for the remaining part of the day, it is important to mention here that you and I need to know the Rajasthani language pretty well if we want to understand each and every dialogue of Pataakha. The film is set in Ronsi (in Rajasthan of course), and in the name of authenticity--- you know what I mean. So, even the connect is lost. Phew!
I am going with TWO-and-HALF, an extra half included for the performances of the Badass Sisters and Sunil Grover.



Image Source:- Youtube/b4umotionpictures,twitter/@pataakhamovie