Three isn't a crowd but terrific company. Now the word 'terrific' need not necessarily mean ha-ha-laughter and ticklish banter, it can also encompass moments of hard truth-telling and self-critical introspection. That's what a trio of gal pals attempt one evening in a typically boxy Mumbai apartment. Indeed, it's a pleasure to catch up with middle-aged spice girls doing their own number. Or almost.

For sure Sonata does seem to be a schemed out, the evening of conversation strikes you as a set-up rather than a spontaneous reunion (think John Hughes' The Breakfast Club). Erm, after all this occasionally hilarious, occasionally dark chatfest is adapted from a one-act theatre play written by the revered Mahesh Elkunchwar, circa 2000. Incidentally, previous Elkunchwar plays have been translated into cinema, either with informal inventiveness as in the case of Ketan Mehta's Holi or as the dialogue-heavy Party by Govind Nihalani, both parallel cinema offerings released in 1984.

Elkunchwar receives an intimately-scaled treatment – at times teetering towards the genre of filmed theatre -- from Aparna Sen in her 12th outing as a director. No stylistic flourishes, no techno-flashes, no maddening edit cuts, and believe it or not, these serve as virtues. Just stick to straight story-telling, extract bravura performances, and the material will dictate the form automatically, a lesson which Sen perhaps soaked in from her mentor, Satyajit Ray.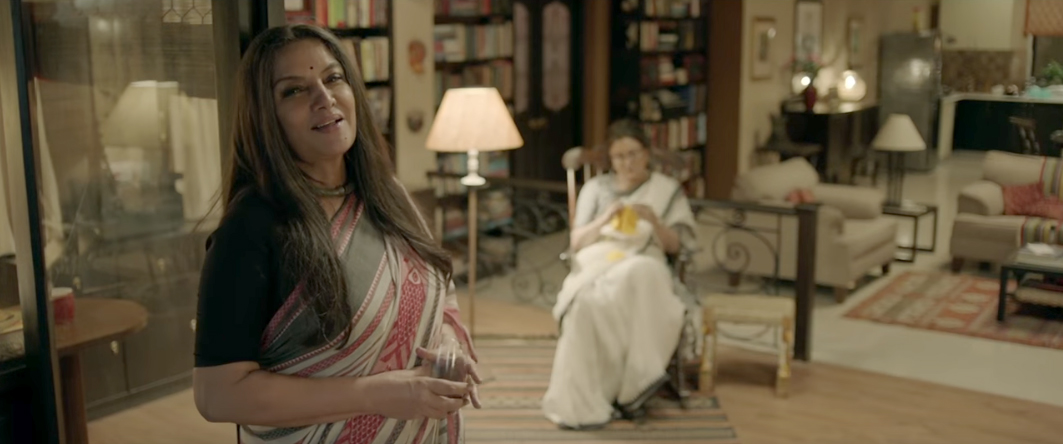 Needless to caution, Aparna Sen is not in the league of Ray, at all Admirably, though, she's proved to be a worthy pupil, and it shows in the combo of wry humour and the bittersweet flavour of Sonata inhabited by a well-heeled Bengali banker (Shabana Azmi as Dolon Sen), a Shakespeare-and-Kalidasa loving Sanskrit professor (Aparna Sen as Aruna Chaturvedi), and a jousting journalist (Lillete Dubey as Subhadra Parekh). The names of the women indicate that there's no regional tyepecasting. Or else wouldn't Ms Sen have enacted the Bengali banker?

The three women possess disparate views on the lives they have lived as single women, on feminism as it was (and how they didn't embrace it, cheeky dig that), on abusive males, macho men in briefs, pornography and on loneliness in a crowd. A household help and a transgender friend in the pursuit of happiness are some of the dramatis personae who figure in this deceptively dulcet soiree which evolves into a session of self-pyscho therapy, a subject which strikes you as a meditation on truth-and-dare.

Okay, so this may not be everyone's goblet of wine. So what? If cinema resticts itself exclusively to good 'ole ticket-selling formulae, we would be so much the poorer for it, wouldn't we? Those who're still game to experience the untried and untested, will find a sophisticated film with tour de force performances. Shabana Azmi, breaks into song expertly and is wonderfully nuanced. Hear her brag, "I sway through life with abandon," and you're floored.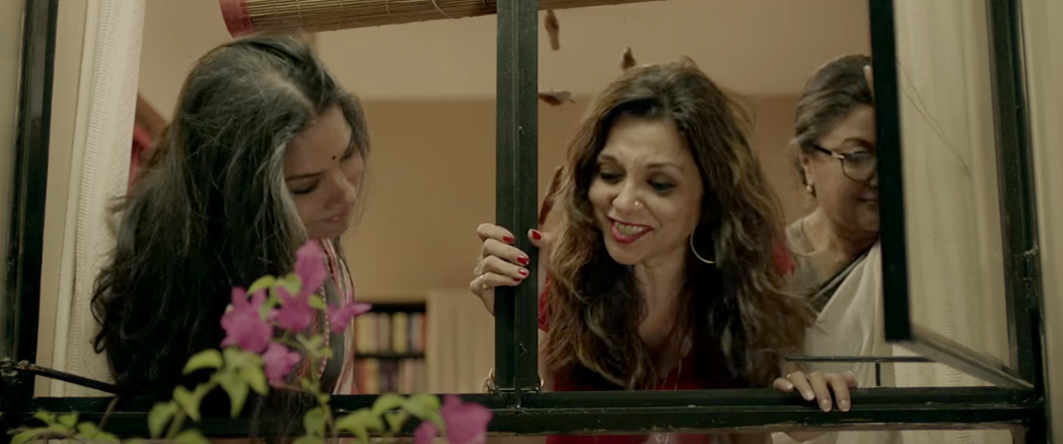 Aparna Sen, the most prissy of the threesome, is as solid as Gibraltar. And Lillete Dubey is alternately stoic and vivacious. When they whoop into unchecked laughter, or warble the vintage hit Babuji dheere chalna, now those are sweater-warm moments to cherish.

Photographed largely by amber light, and sans gimmicks, here's a 103-minuter, which is fulsomely recommended for those who care about cinema
which portray women who're as real as your boxed-in next door neighbours.

Girls just don't want to have to fun, they want to take stock of their lives, too.

Indeed, it would be great if the camera was shifted by Aparna Sen in the near furutre, on three men in their mid-life strolling down memory lane, suddenly one evening. Just a suggestion from this Sen fan.





Image Source: youtube/hkstudios