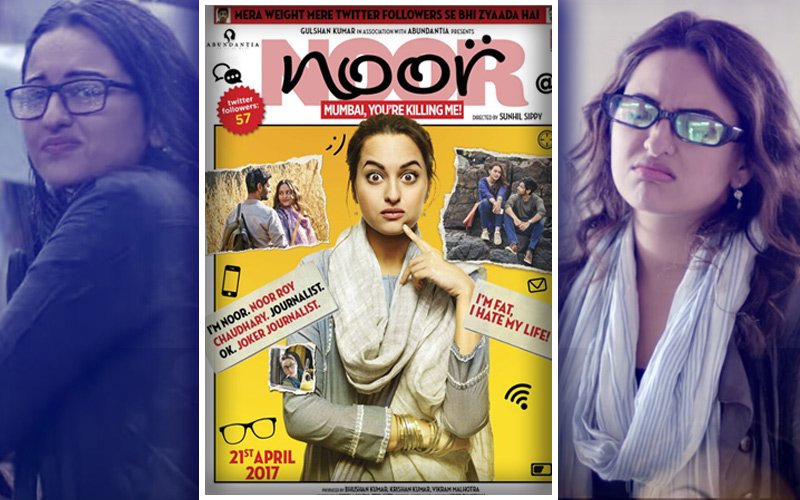 Nope, just no hope. I still have to meet a journalist – male or female – like the one out here, determined to prove that she can be the new Barkha Dutt on the media block. Squawk.
Now the censors may have had issues with the mention of Ms Dutt's name, but as it happens Pahlaj Nihalani and party could have saved themselves the bleep-o-suction. Because director Sunhil Sippy's Noor is as incredible as an investigative reporter who works strictly out of an armchair. Despair.
Research here largely means moving the mouse on a computer and knock-knocking on hostile doors. Plus, there's that predictable ho-hum about covering silly non-news stories and dissing dear Sunny Leone (if you ask me, it would be challenging to draw out Ms Leone in a tell-all heart-to-heart).
Indeed, did digdarshak Sippy even take into account the fact that ferreting trivia and jogging daily on any kind of beat, requires skill and stamina? There are hundreds of journos out there who know that one has to start out as a rookie and then it's merit that counts. Not moaning and groaning, in which case they'd be shown the door. But hey, before this becomes a rant against the bad ole cliched portrayal of the media (in recent years, No One Killed Jessica, has been one exception to the rule), let me stop already.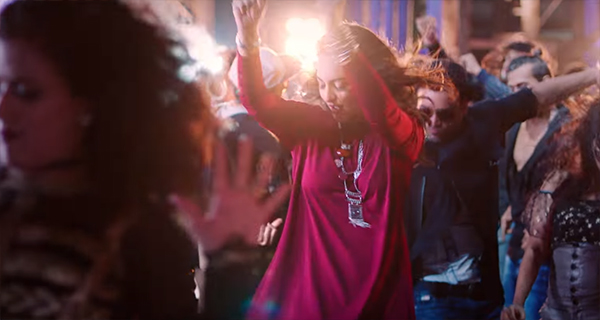 Image Source: youtube/tseries
I didn't expect realism, kasam se. I merely expected at least some believable situations and recognisable characters in this adaptation of Pakistani writer Saba Imitiaz's bestseller novel Karachi, You're Killing Me! Okay, so what's killing about a Pakistani journo's hard day's night is applicable to a Mumbaikar patrakar's slog as well. Fair enough, the universality of the theme, accepted.
Over then to the bespectacled, calorie-combating Ms Noor Roy Chaudhury (Sonakshi Sinha). Oh ho, she's having a bad hair day although she resides with her cute dad, cuter cat in a cozy apartment, possesses a nifty wardrobe, is served by a household help and supported by her fabulous friends. Her professional field isn't as perfect. Tsk. From a "seedhi Savitri", she's desperate to become a "tedi Savitri." Right, we're with you gal.
Alas, her editor (Manish Choudhary) has sold his soul (heh heh, why aren't we surprised?). Worse, her love life is zilch. Hang yawn though. Her heart starts beating, keeps on repeating, on espying a photographer (Purab Kohli) of some self-proclaimed gravitas. She's picky, you see. Presumably ordinary blokes aren't just good enough for her. Frown.
The plot has to pep up. And presto, it does when our disgruntled journo stumbles upon scoop material – an organ-selling racket. Post-intermission, the impossible dream backfires but she won't throw in the towel. Kya kool hai she! Only if wishes were scoops, all journalists would be riding on insta-fame.
At its best, the Saba Imtiaz book in its Mumbai adaptation, turns out to be a fairy-tale some journos dreams about. No harm in indulging in a fantasy, perhaps. Snag is that the screenplay in its endeavour of being feel-good leaves you with the burden of feel-puzzled. Sunhil Sippy's earlier film Snip!, 2000 did have its wacky passages which are conspicuous by their absence here – unless you're partial to jokes about drinking rum and freaking out to the remix of the R. D. Burman's Gulabi Aankhen Jo Teri Dekhi (Train, 1970).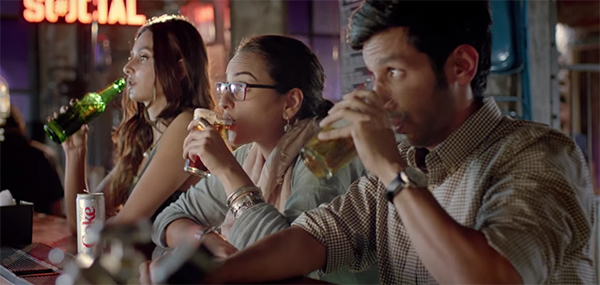 Image Source: youtube/tseries
In addition the tempo is uneven, as speedy as a hare at times, and slower than a tortoise at others.
On the positive side, cinematographer Keiko Nakahara captures several unexploited locations of Mumbai, marvellously. And the acting crew appears to be inspired, particularly Kanan Gill as Noor's buddy.
Gratifyingly, Sonakshi Sinha gives her part, never mind its implausbile elements, all she's got. She's sufficiently expressive and diligent, far more likeable than she was in that yucktion fest Akira.
Is that reason enough to make a beeline for a ticket to this Mumbai, You're Killing Me!?
Honest answer: only if you have time to kill.





Thumbnail Image Source: youtube/tseries & instagram/aslisona