It is almost impossible to take a film that is titled Second Hand Husband seriously and the film lives up to your expectations of an impending disaster. Punjabi superstar Gippi Garewal stars as Rajveer, a man trying to get a divorce and remarry, Govinda's daughter Tina Ahuja plays an incompetent lawyer, Dharmendra embarrasses himself as an ageing womaniser and Ravi Kisshan as Tina's brother hams so much, had subtlety been a character in the movie, it'd probably slash its own wrists.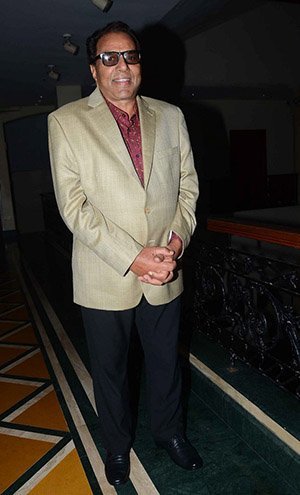 And yes, there is Rati Agnihotri too, ironically essaying the role of a woman facing emotional domestic abuse. In this crowded scenario, there is little for anyone to stand out. But Vijay Raaz, who plays an old police officer seeking companionship, is perhaps the film's most honest performance that also gives it some memorable moments. It's a nicely-written character, only one that you feel like rooting for.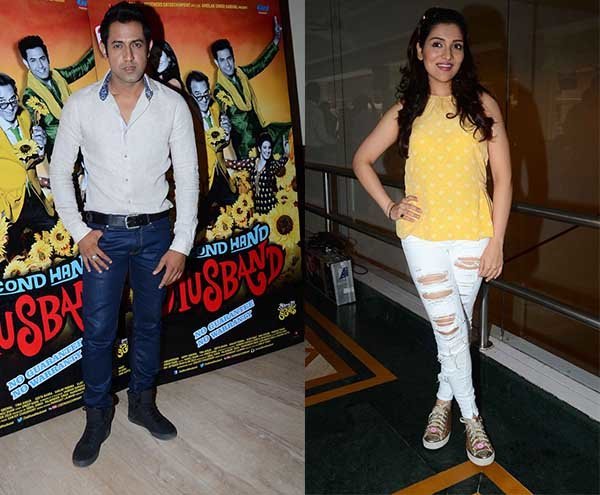 The story involves Gippy trying to get rid of Geeta Basra, who's demanding a hefty alimony post their separation. To ensure the financial burden is off his shoulder and he can happily remarry, he tries to hook Geeta up with an army of men, all dimwits of the tallest order. Had it been in the hands of a more competent director, Second Hand had the potential of being a rollicking comedy with a compelling conflict - that of an estranged coupled trying to bring each other's life back on track - but the lines here are so tacky and the acting of the chief characters so substandard, it makes a C-grade movie look better in comparison.
Dharmendra's character may make one wonder if he is mirroring his real-life self (that is the perception though it could be far from the truth), but to watch such a senior actor reduced to delivering lines written perhaps by a production house intern, is just disturbing. Geeta looks glamorous and is occasionally funny too and that makes you question why Gippy would even leave her for the lacklustre Tina (their love is never entirely established, there is no chemistry). Tina could soon end up becoming the poor man's Alia Bhatt, but even for that, she needs to work on her dialogue delivery for it looks like that she has some serious lisping problems.
With all its weakness, Second Hand Husband is well-cut and the film never feels too long (Ritesh Soni of Dhoom:3 edited it) and there is a constant flow of activity and conflict that keeps the proceedings dramatic. However, the comedy, at times, is sleazy and misogynist (the women are always hoping that their men will treat them right) and the story never works in totality (it comes to a point where Geeta decides to hit on Dharmendra for the money, it is 21st century, yo, she says).
The only surprising element and mildly exciting thing about the film is Harbhajan Singh's cameo (for those who lived under a rock, Geeta Basra is dating him. Yes, it is true). But that alone is not worth the admission price.