Super 30, Movie Review: Hrithik Roshan, Sussanne Khan Did Not Lie. It's One Of Your Best, Plus This Math Adds Up
Basanti, no dance in front of these dogs! Heard this song? See it in the movie, Super 30. You will go crazy. See the movie. You will definitely like it. The more I praise Hrithik Roshan's histrionics in this one, the less it will be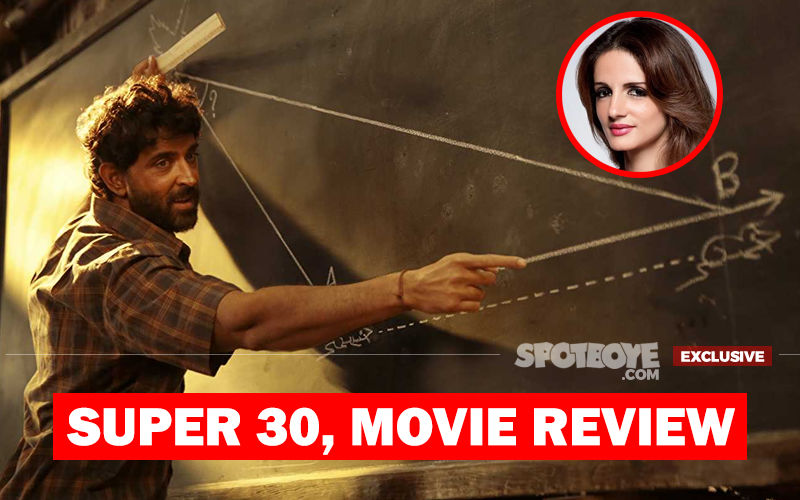 So many of us, maybe including me, felt that Sussanne Khan praised Hrithik Roshan's performance in Super 30 yesterday because she still values him as a friend and he is the father of their kids. She wrote: What is catching everyone's attention isn't Hrithik post, but his ex-wife Sussanne Khan's adorable comment on it. She wrote, "It's one of your best ever... so so proud of you."
Trust, this lady has not exaggerated even one bit. I have always rated Hrithik as one of the finest when his role is complicated- Koi Mil Gaya 1, Guzaarish 2. Or is it the other way round? Now where do I place Super 30? 2 or 3? I am confused. The long and short of it is that Super 30 is one of the top three performances of Hrithik, till date.
Imagine, he doesn't dance in the film! He makes you emotional. He makes you root for him. He makes your jaws drop at the pauses in his dialogue delivery. What else would you want?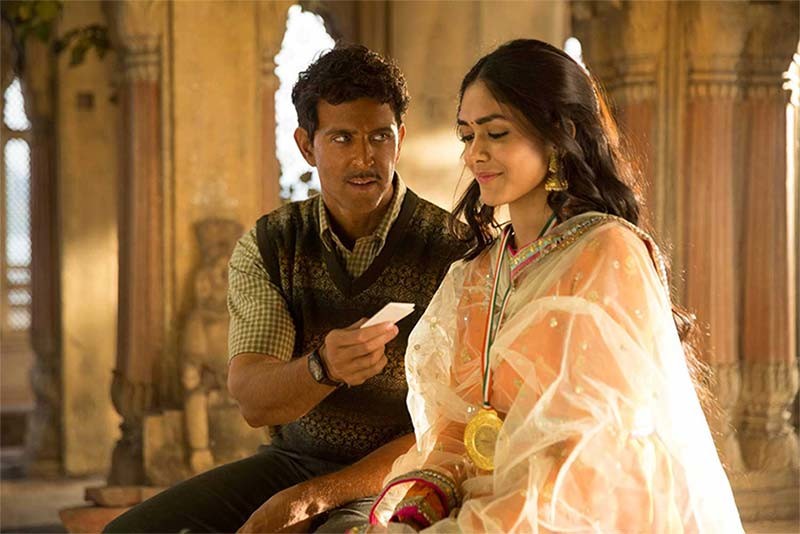 Watch him in the scene where he cycles to try and save his father from dying. Watch him in the scene where he is tied on the railway track and the train is fast approaching him. Watch him in the scene where he argues with his ex-employer and says that he will not return to work for him. Watch him in the scene where he first realises that he needs to bring about a change in this hopelessly materialistic world.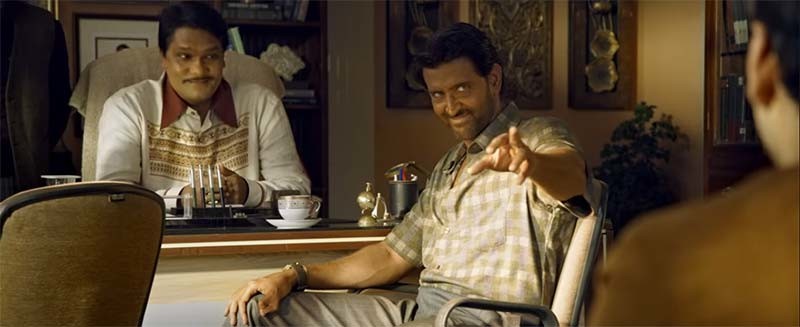 Super 30 is a film you must watch, whether you know about the noble man Anand Kumar or not. The problem in India is you know people who shout loud and not who work quietly.
The grey colour tone maintained largely throughout is extremely eye-pleasing. And yes, Mrunal Thakur is not just pretty but acts well too.
Johnny Lever, Virender Saxena, Amit Sadh, Pankaj Tripathi are wonderful.
The surprise packet in the film is CID serial's Aditya Srivastava aka Abhijeet. I felt sad when the show was pulled off after a run of 21 years, but great that Aditya hence got time to play the antagonist; he's against the super 30 students, but he is super!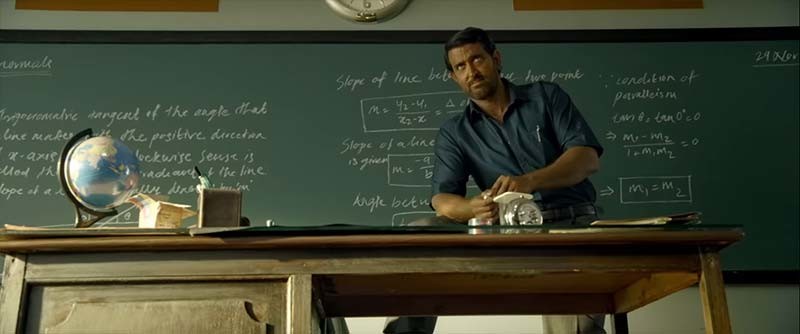 Full marks to Vikas Bahl for this mathematician Anand Kumar biopic. The problem with some biopics made so far is that they have tended to become slow. The background score is fab and just does not allow that to happen here. Just for a minute when you stretch in your seat, you are served a treat called 'Basanti, no dance in front of these dogs'- a song which comes in to say, 'Damn it, so what if I am not from English medium and pursuing higher studies? How am I inferior?'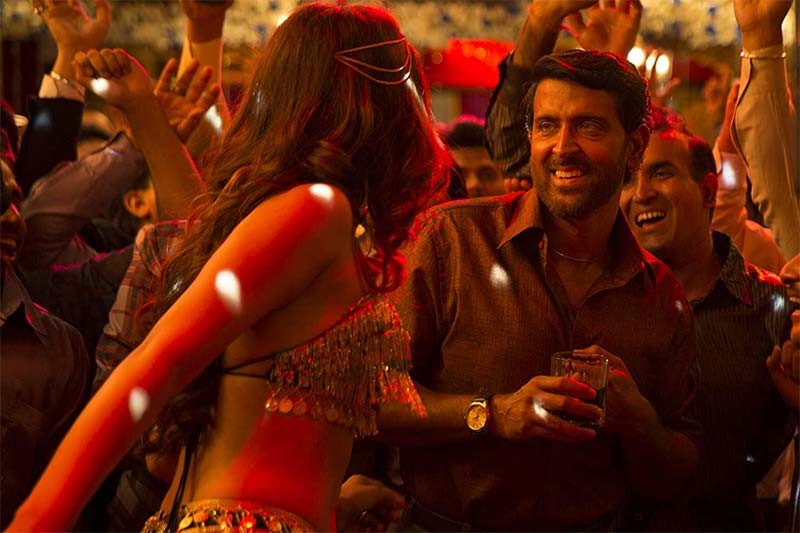 So let me keep English aside for a minute and end this in Hindi. Think of it, frankly when have I hesitated to add Hindi in my copies? And yeah, wow references to Indices (2 raise to 1 is 2, so 2 raise to 5 is 32), Trignometry (angle of declination), Physics (angle of incidence = angle of reflection). So right, studies are to be felt and then understood. Was a teacher once, couldn't avoid reminiscing the past. But you were a student at least once, so why would you not agree when you have seen it?
Zaroor dekhna. Saadhe teen sitare!
Image Source:- Instagram/hrithikroshan/starsunfolded