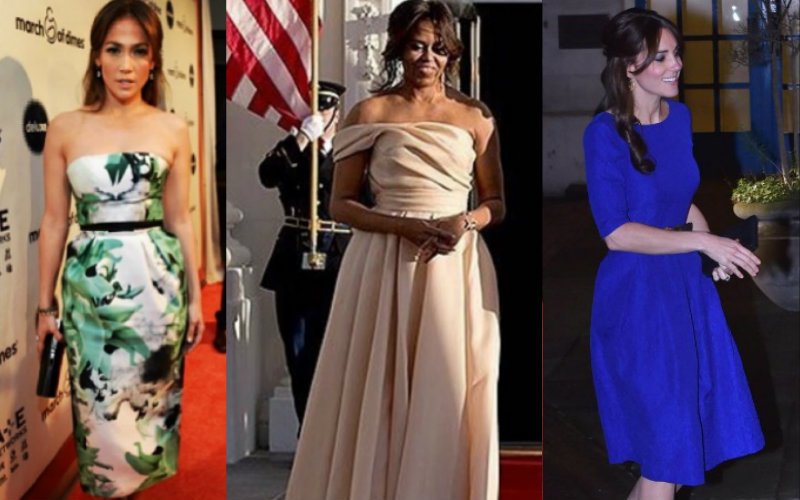 You Wore WHAT!?
While Bollywood beauties like Priyanka Chopra and Sonam Kapoor are taking the international fashion circuit by storm, Indian and Indian origin designers too are making their mark.
Image Source: instagram/hrhtheduchessofcambridge, instagram/naeemkhannyc

Naeem Khan gave Kate Middleton one of her best looks of the India-Bhutan tour. And remember First Lady Michelle Obama's dreamy gown at the Nordic state dinner? That's courtesy Naeem, too.

Image Source: facebook/Gauri and Nainika

Sisters Gauri and Nainika's trademark is old Hollywood and Hollywood certainly loves them. They've dressed stars like Kerry Washington and singer Sia.

Image Source: instagram/bibhumohapatra

Image Source: instagram/bibhumohapatra
Bibhu Mohapatra, who was born in India and works out of America, is a favourite of Michelle Obama. He's also dressed stars like Jennifer Lopez and Eva Longoria.


Image Source: instagram/salonilodha, facebook/SALONI London
London-based designer Saloni Lodha gained instant recognition when Kate Middleton wore two of her creations to different events.

Image Source: instagram/billboard

Hollywood loves Falguni and Shane Peacock's off-kilter designs. Gwen Stefani recently wore one of their creations while performing at the Billboard Music Awards and even Beyoncé wore their design for the video of her song Formation.