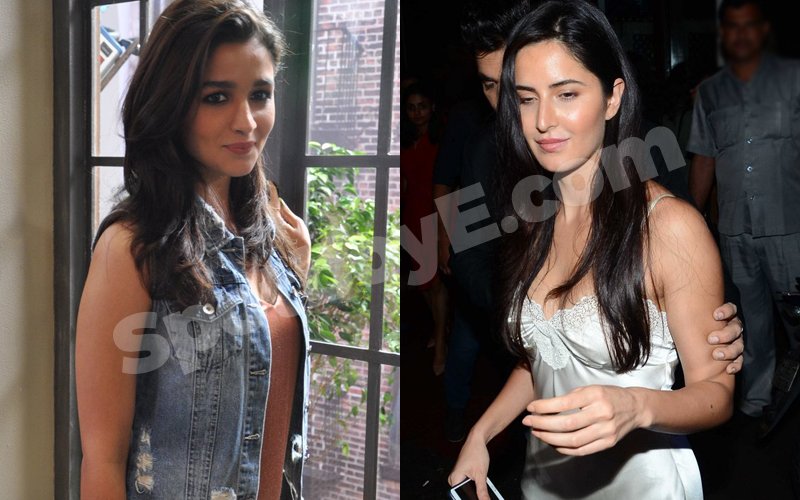 Katrina and Alia Bhatt have a new love in their life! It's as smooth as butter and extremely glossy!

No we're not talking about any handsome hunk from Bollywood or any other land. It's their love for Satin which has won the hearts of these beauties!

Recently, Katrina and Alia both wore Satin dresses at different occasions.




While Katrina donned a Mayle slip dress with lace-up flats sans makeup, Alia chose to experiment a bit with her Satin.

Although I feel Katrina looked radiant and shining even without any layer on her face, the dress somewhere gave a feel of 'I am ready to hit the sac'!

It's commendable the way she carried it off, because mind you, it's not simple to pull off a slip dress, that too in colour white! But Katrina did it as smoothly as the fabric she donned.




On the other hand, Alia Bhatt teamed up her Satin maxi with a ripped denim jacket. She attempted at blending 'party' with 'casual'. The combination looked little off but Alia sails through as a complete package.




Though I would have liked to see Katrina and Alia both in some other piece of cloth from any closet label, yet if I have to choose then my vote will go to Katrina. Now her slip dress does come across just as what its name suggests but because Alia's combination with the denim jacket puts me off a little more, I would give Katrina the pat on the back.


Image Source: Manav Manglani