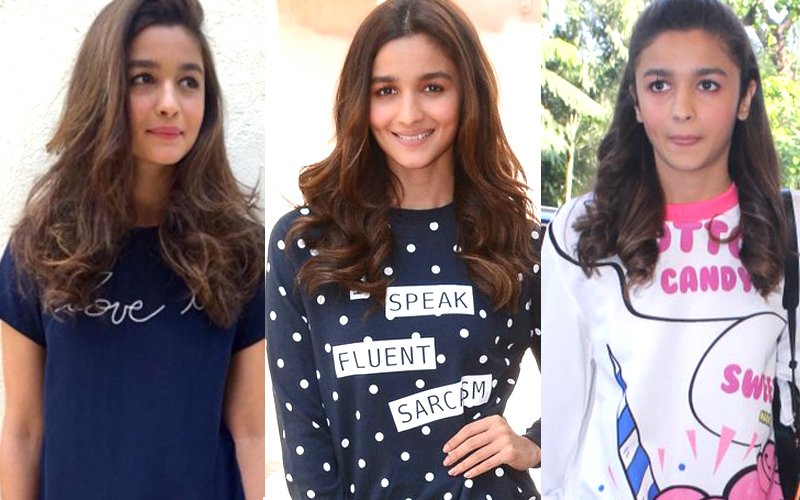 You Wore WHAT!?

While promoting Kapoor & Sons, Alia Bhatt has been getting all kinds of textual.




Alia put the film's name and release date on her and co-stars Sidharth Malhotra and Fawad Khan's T-shirts in case we forget why the trio is all over town being BFFs.




Alia wore this Zadig & Voltaire dress which was one of her many birthday gifts. The dress reads 'Love Is'. Awww... what a perfect birthday present.




This one gave us major #breakfastgoals with its 'Bacon & Eggs' text. With this look Alia also gave us #hairgoals with the letter 'P' braid.




This one is my favourite. To 'speak fluent sarcasm' is practically my life goal.




Alia too is licking her lips thinking about all that 'candy'.




Here she seems to be asking, 'what's the big deal?' I'll tell you. The big deal is the cool 'O' braid she was sporting.




She complemented this look with a cool 'S' braid.




Alia took her love for words right down to her shoes. I intend to do just what Alia's shoes are asking me to – 'Love Life'
Image source: Manav Manglani, instagram/aliaabhatt, instagram/ayeshadevitre