Ananya Panday Looks Every Bit A Diva As She Strikes Some Glamorous Poses In A Recent Photoshoot For A Magazine Cover
Ananya Panday looks simple yet beautiful in pictures from a recent photoshoot for a magazine cover. Check out the pictures inside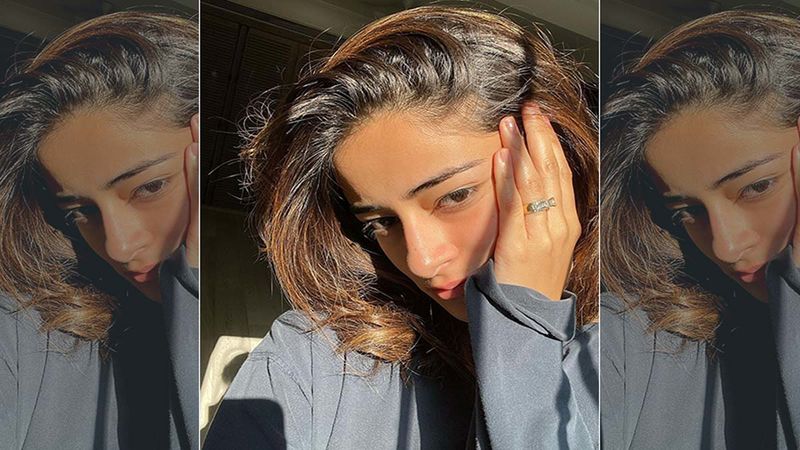 Ananya Panday is a very hardworking young actress she is still in a very early phase of her career and is learning and moulding herself. The young actress has not only been doing well in the film business but also making appearances on magazine covers and endorsing brands as well. Ananya recently made her way to a leading magazine's India social media page. A leading magazine recently published a series of photo of Ananya Panday featuring on the cover of and in the magazine. It's been all about the young social media enthusiast.
The first image is a monchrome in a dark coloured top and light coloured skirt. With a simple pose and minimal accessories worn the actress looks cute with a neatly tied bun. With a blue blazer worn over a one piece the simple hair style works like a charm again. With a thought generating expression the actress looks simple yet beautiful.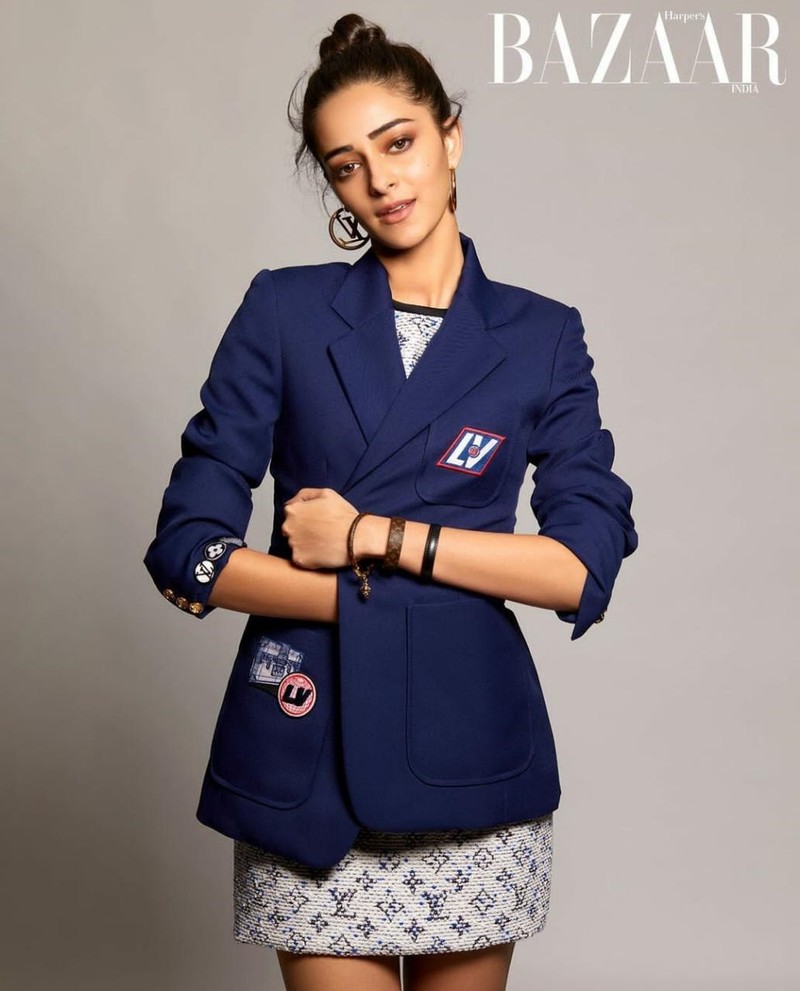 The next picture comes in a cute pink skirt and a sassy black top. The actress looks confident in the snap. For the magazine cover a picture in the same dress with a much lively smile is used. Ananya can just about do it all.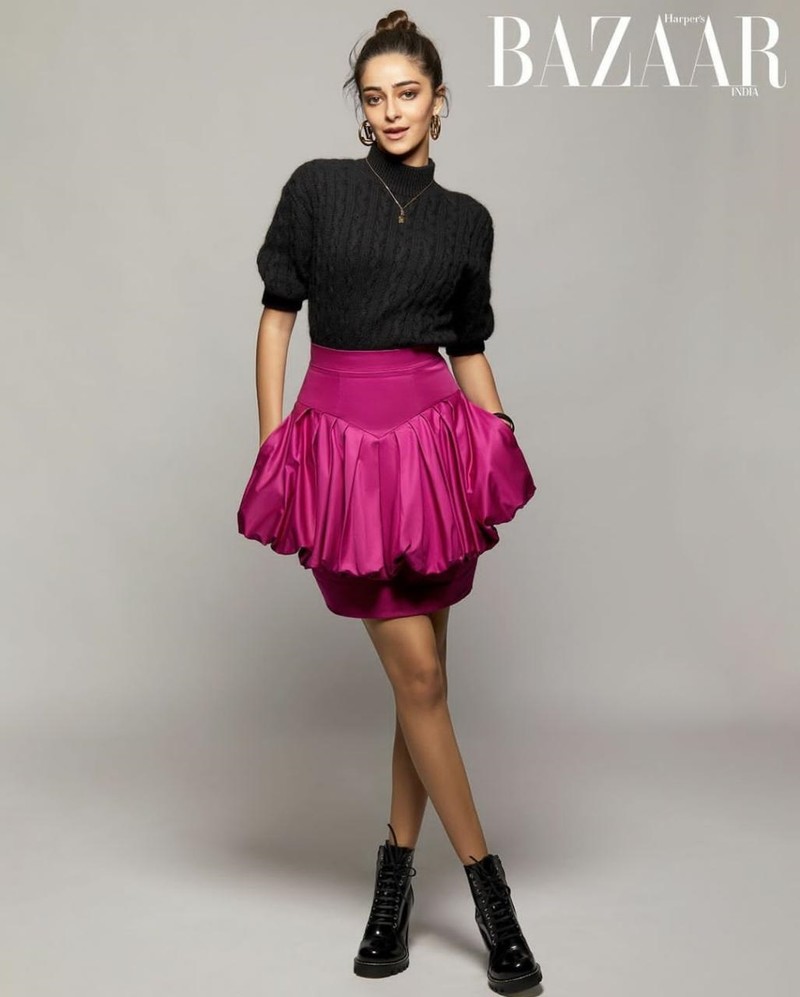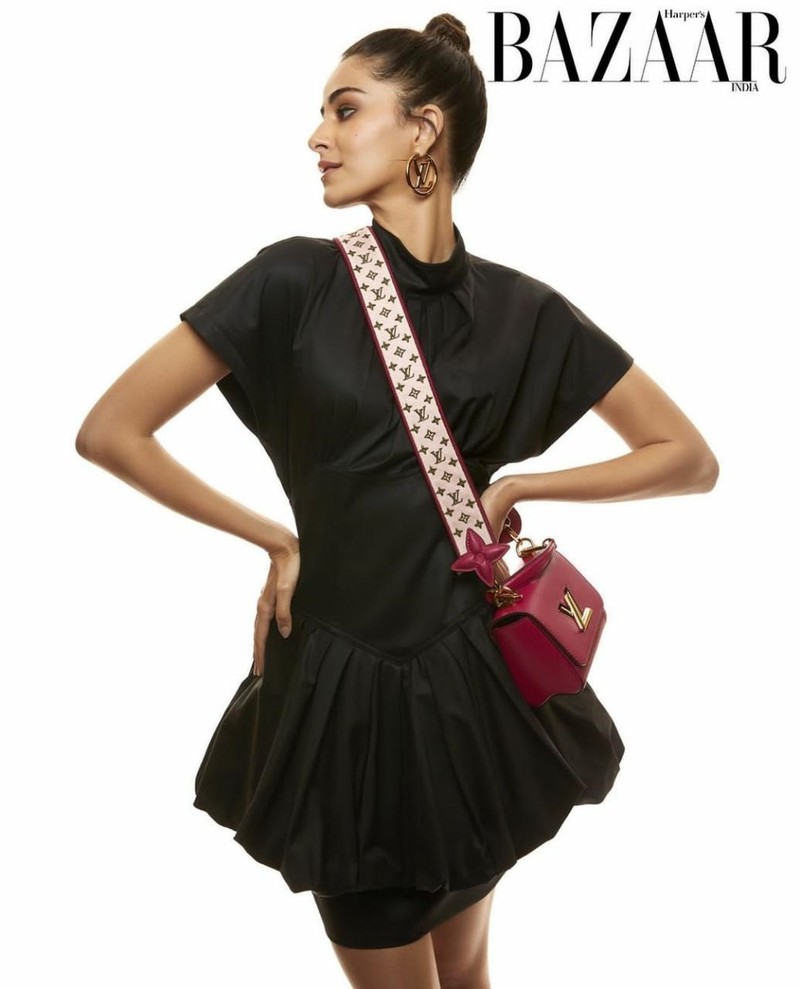 With the best yet to come, Ananya' close up look is up for offering in which she is wearing a black top with a navy blue jacket with brown print. Ananya this time trades up for a more playful and cheering expression with a cheeky tongue out click.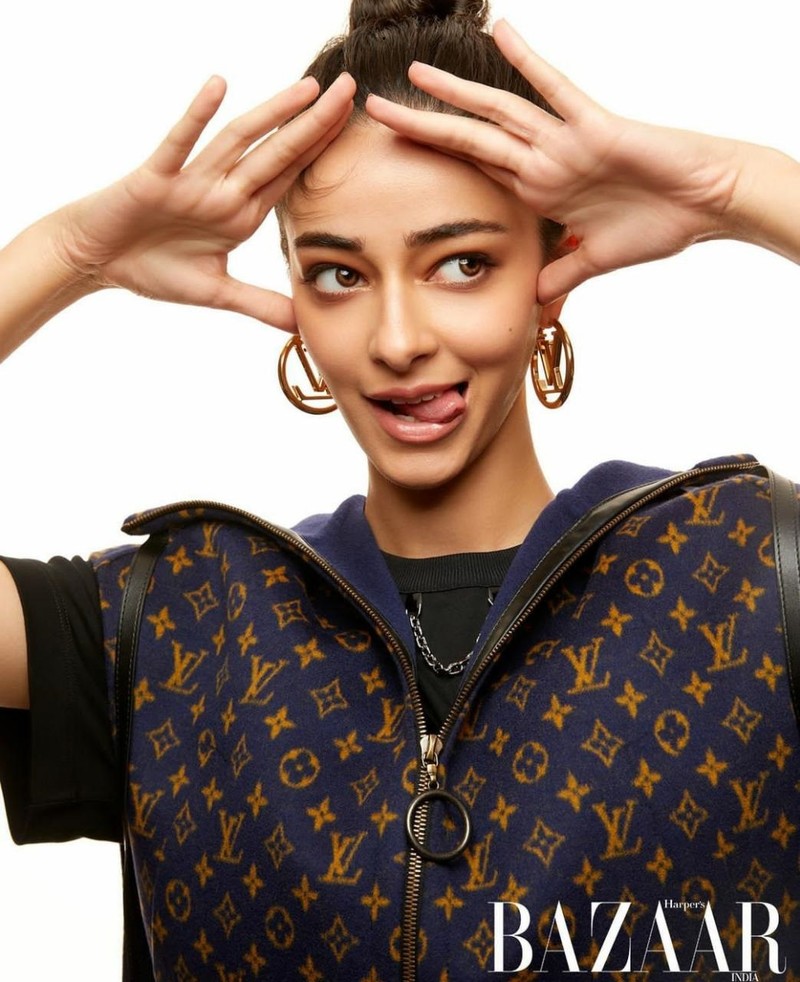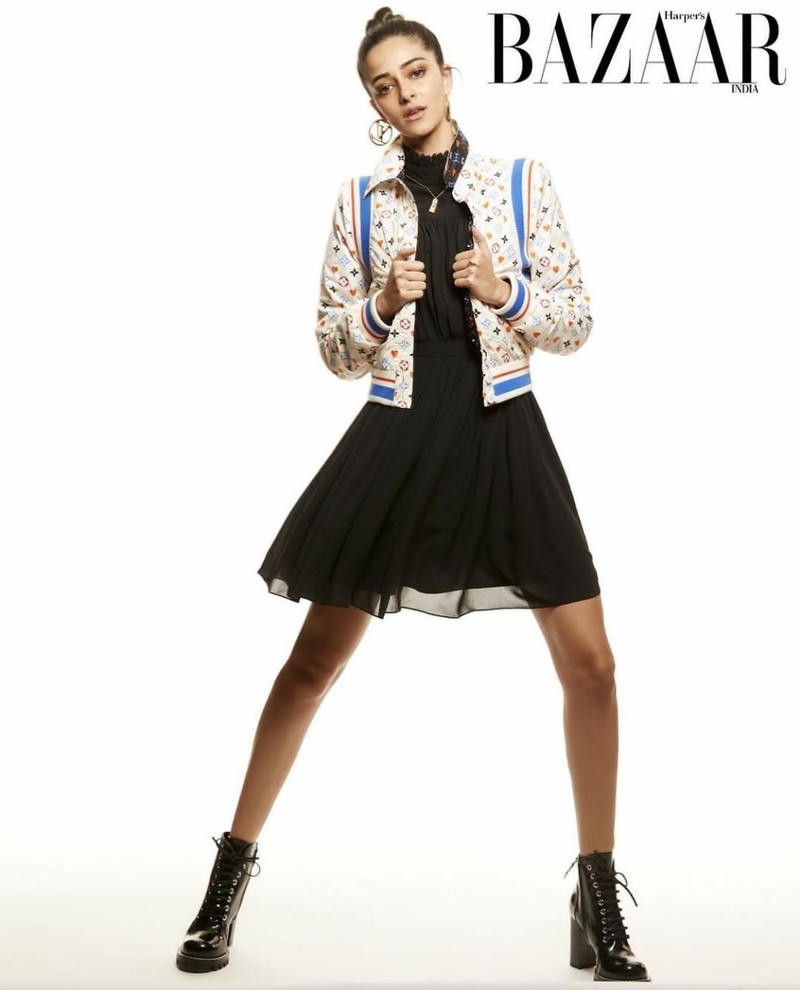 Image Source: Instagram/ananyapanday