Anushka Sharma's WEDDING OUTFITS: Which One Is Your Favourite?
Anushka Sharma balanced her wedding outfits very well. She chose bright colours, elegant textures and also opted for pastels. Let's take a look which one of her looks is my favourite...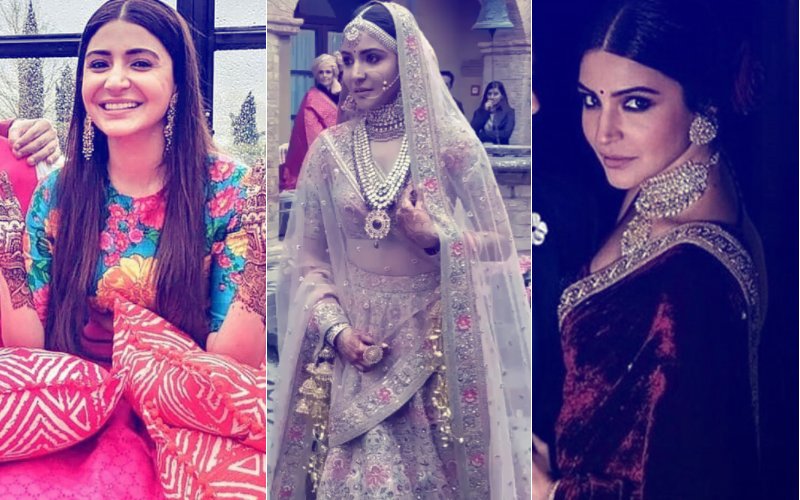 If you have a wedding coming up and there is a lot of confusion about your functions' wardrobes, then you must take a cue from the newlywed, Anushka Sharma.

Mrs Kohli kept her wardrobe, designed by Sabyasachi, well-balanced in terms of colour selection and styles.

Starting with her Mehendi outfit, Anushka chose a BOHO look. She opted for bright colours like shocking pink and orange and wore an embroidered blouse with her multi-coloured skirt. Her tresses were silky and straight and for accessories, Anushka wore a simple long earring- This look was peppy and very cute!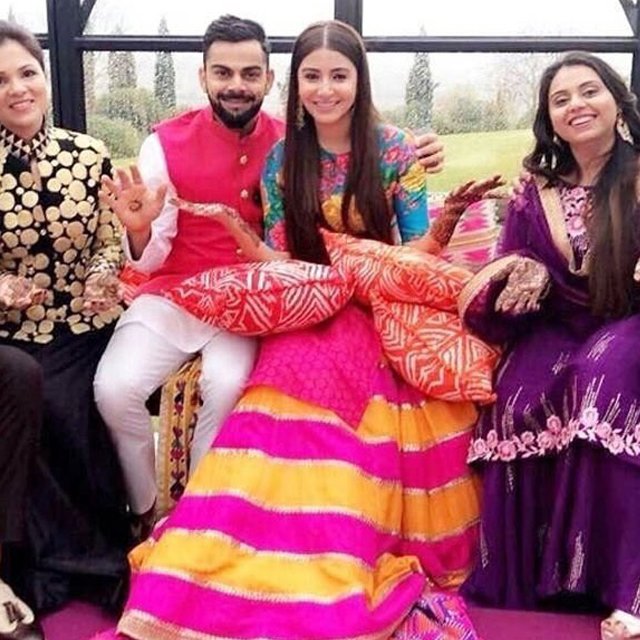 Anushka Sharma And Virat Kohli At The Mehendi Ceremony

Next is the Ring ceremony look, for which Anushka opted for a velvet saree in the shade of dark maroon. Again her avatar was elegant and simple with just a black bindi and choker set to accessorize her. To add a little drama to her look, Anushka put a bundle of fresh roses on her bun- This look was chic and classy!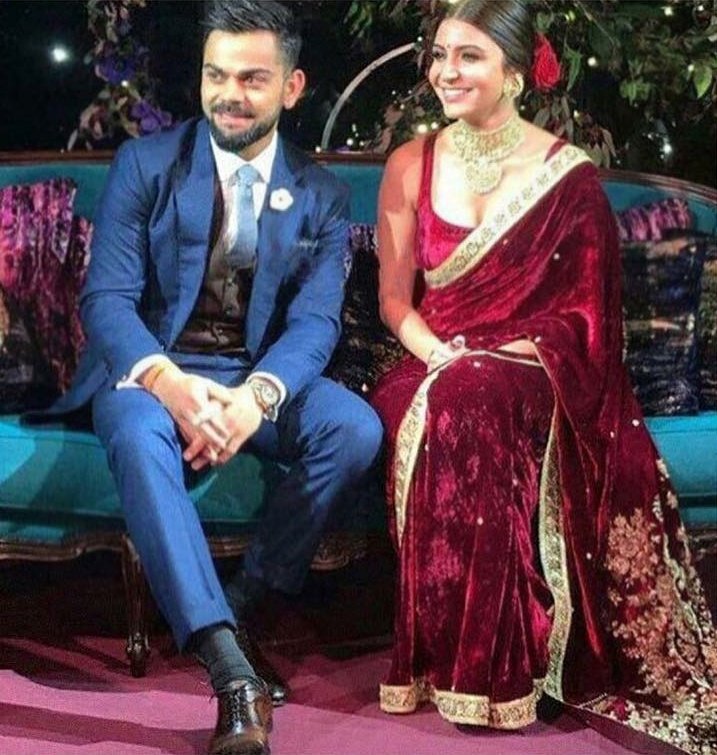 Anushka Sharma & Virat Kohli's Ring Ceremony

And finally, the wedding day avatar, just a while back, we told you how Anushka ditched the reds and dressed like an unconventional bride in English shades. The jewellery and again, the fresh flowers in her bun added to the beauty of the bride. She yet again chose the classic black dot bindi which indicates how Anushka finds simplicity the best.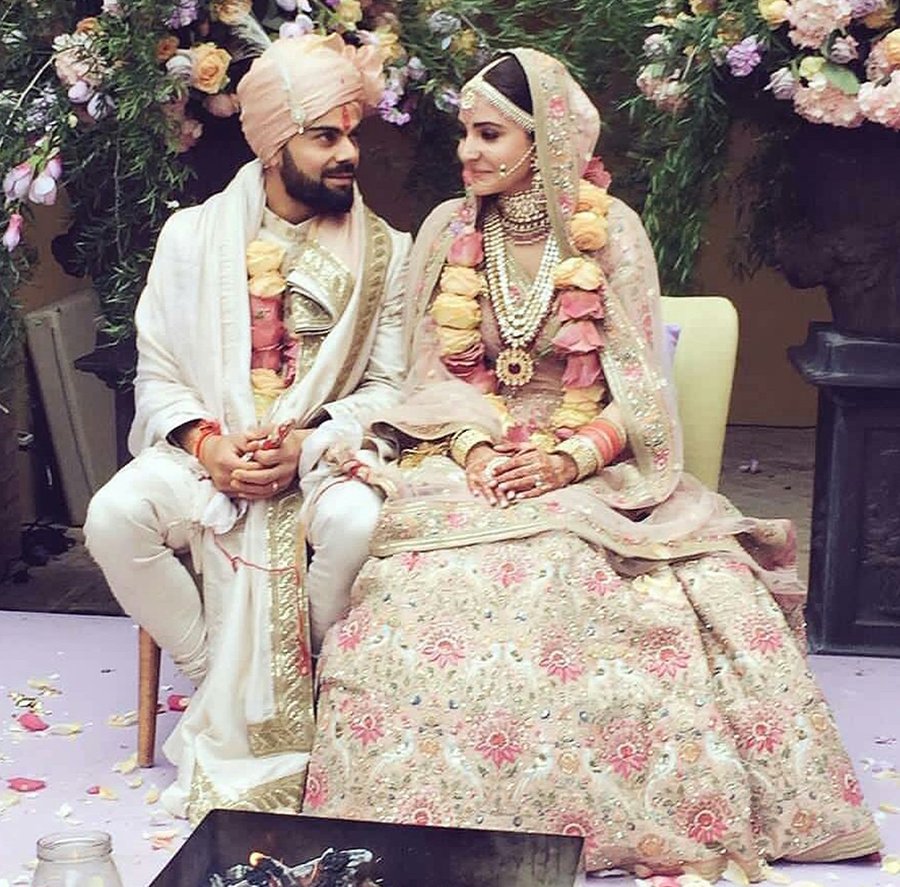 Virat Kohli Lovingly Looks Into Anushka's Eyes

Among all her looks for the wedding, my favourite is the bridal avatar, the pale pink lehenga which she wore for her D-day.

But in case you think Anushka looked better in other outfits, feel free to share your opinion and tell us which one is your pick.

To vote, click here:




Image Source: instagram/sabyasachiofficial, instagramvirushkafc & instagram/viratanushkafanclub