Athiya Gets Striped
Here's the latest update from the world of Bollywood. We bet you wouldn't want to miss this. Read on for details... Ayesha Nair is totally loving the Hero girl's look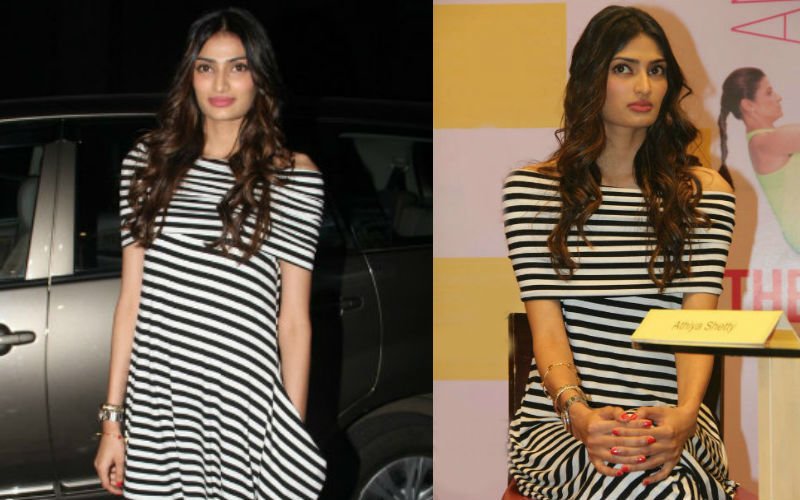 You Wore WHAT!?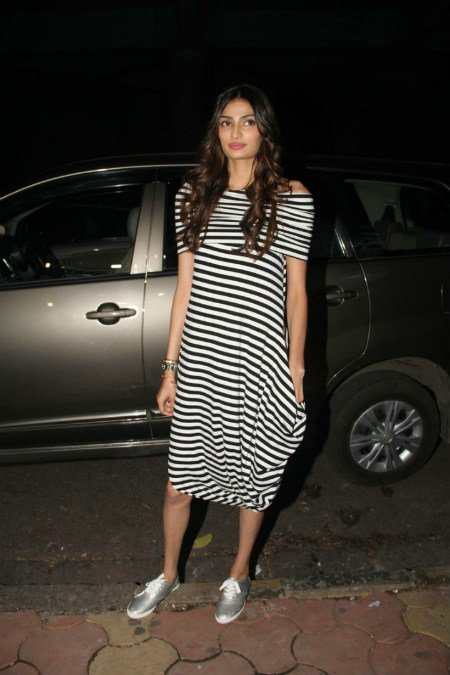 The buzz around Athiya Shetty and Sooraj Pancholi is still going strong. The two are
still attending events together, which is fine by me since Athiya looks great while
doing so.
She's wearing a striped dress by Chikimiki and sneakers by TopShop.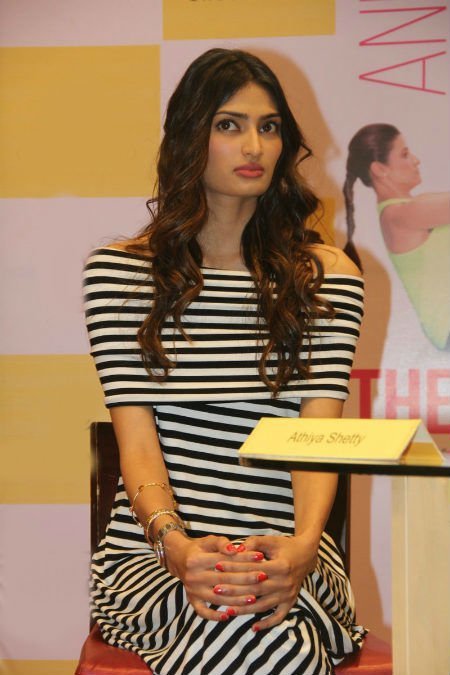 Don't know why she looks sceptical here. She shouldn't because she looks nice.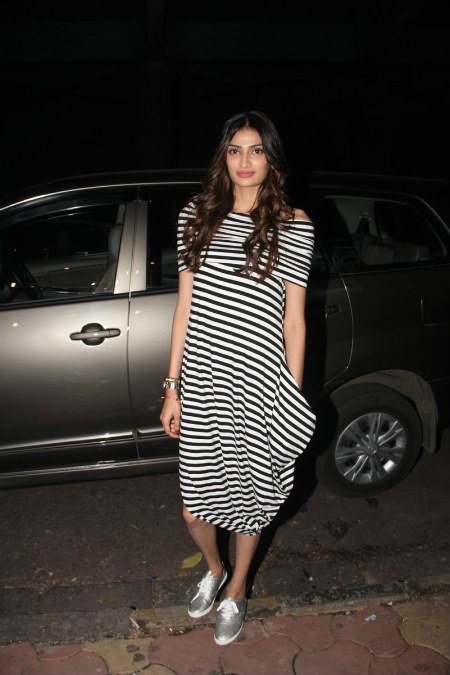 The draped hemline and pocket is pretty cool.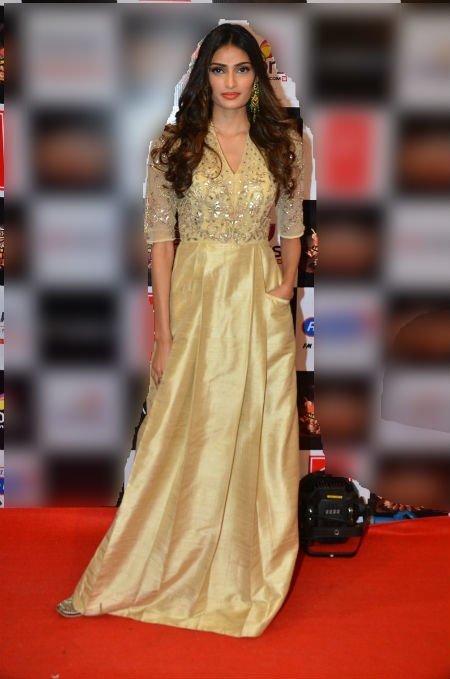 Athiya seems to be partial towards pockets. She wore a more formal look to an event
which had a pocket. The dress, not the event.