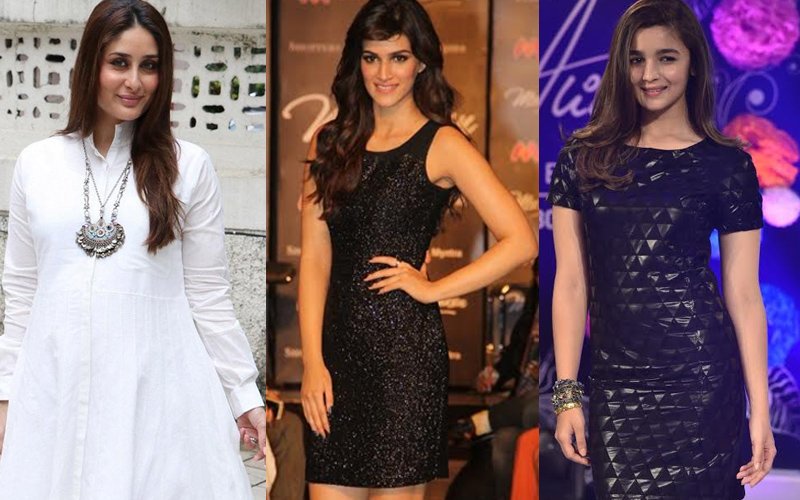 There is no doubt that back in the 80's and the 90's our ladies in Bollywood were highly fashionable. They started some really cool trends which get revived every now and then.

But our B-Town ladies of today have an extra edge. They have taken their fashion intelligence to another level. Why not use it in your interest if you have it in you? A lot of our actresses have cashed in their style knowledge to start their own clothing label.

In my piece, I will be talking about few beautiful ladies who have managed to attach a brand to their name, but my primary reason to write this is to understand the real reason behind the launch of such brands!

Is it really their passion for fashion? Is it another marketing gimmick? Is it an effort to add some more weight to their name? Or it's just a back-up option for an additional income - you know just in case their acting career starts seeing the greys of life!

Latest in the list of owning a brand is Katrina Kaif who is said to be in talks with an international brand for her new venture.




Lately, Ms Kaif visited hometown London to attend few meetings with big labels. I am eagerly waiting to see what Katrina serves us on the fashion platter!

Kriti Sanon has emerged as a style icon over a period of time. Such is the confidence level, that the lady has already launched her clothing line. It's called 'Ms.Taken'.




Her label encourages cool and casual for the youth. From what we have seen of Kriti, we're hoping that her label reflects the same quirkiness and style which we see in her personal wardrobe. Hope she isn't 'mistaken' with 'Ms. Taken'.

Sonam Kapoor can't be left out of this list for sure! Quirky, contemporary, earthy, experimental- you name the adjective and it can be well used for Sonam's style quotient.




Hold the style diva inside you really tight, as in no time Sonam and Rhea Kapoor's high street fashion brand 'Rheson' will come to life! The Kapoor sisters call Rheson as their dream project.

The trend of owning a clothing line started much earlier though. Malaika Arora ventured into the market with her brand 'The Closet Label' in 2013.




After mulling over the idea over few years, Malaika finally took the leap and produced some wonderful designs.

Mommy-to-be Kareena Kapoor Khan is keeping her style quotient intact during her pregnancy as well. Kareena's style has evolved over years. Yes there were occasions when we have seen Kareena sporting a wardrobe like this:




But finally this is what her current style quotient is:




So it doesn't come as a surprise that Kareena has been in talks with a lot of brands to launch her own clothing line. Though the talks of her brand being launched have been doing rounds past few years, no solid announcement has been made about the same. But I am sure a lot of Bebo's fans might be eagerly waiting to see what this fashionista can design for girls like you and me.

Alia Bhatt and Deepika Padukone's style is quite relatable. May be that's the reason they have collaborated with brands like Jabong and Van Heusen respectively for their clothing line.




From what I have seen so far, I am not a very big fan of Alia-the clothing brand. But Alia's personal wardrobe otherwise, a big thumbs-up! Ditto goes for Deepika.

May be the brands monitored by the actresses solely have more of their soul than the ones where these beauties merely collaborate.

Whatever the case may be, I would someday want to decode the real reason behind Bollywood actresses launching their clothing lines. But for now, as a woman, I (reluctantly) give them the benefit of doubt and the credit of building something of their own.


Image Source: Manav Manglani, facebook/OfficialPageKareenaKapoor & MalaikaAroraKhanFans