BEST DRESSED And WORST DRESSED At Mukesh Ambani's Bash: Deepika Padukone, Alia Bhatt Or Aishwarya Rai Bachchan?
The theme of the party was difficult to ascertain. While Deepika and Alia wore sarees, Shraddha Kapoor chose a blingy high-low dress. But whatever they wore, who nailed the look and stood out in the herd, let's take a look...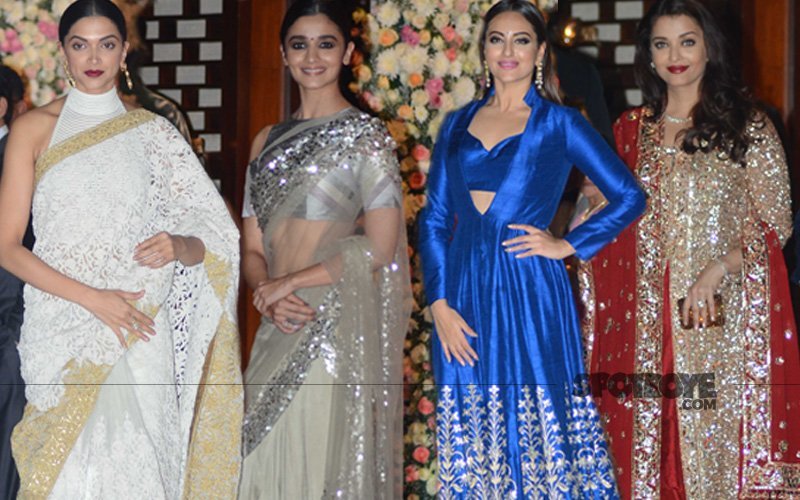 Big Bollywood parties always make way for some fashion thunders and blunders. Mukesh Ambani hosted a pre-wedding bash for his niece Isheta Salgaoncar last night which was attended by who's who of Bollywood. And we already gave you the highlights from the bash.
Now is the time to do a fashion postmortem of the celebrities who attended the bash.
Among the ladies who put their best fashion foot forward were...actually if you ask me, I would say none, but still who decently pulled it off were Kriti Sanon and Shraddha Kapoor. (Will come back to them)
First meet the fashion divas- Deepika Padukone, Alia Bhatt, Aishwarya Rai Bachchan, all of who gave a disappointing appearance.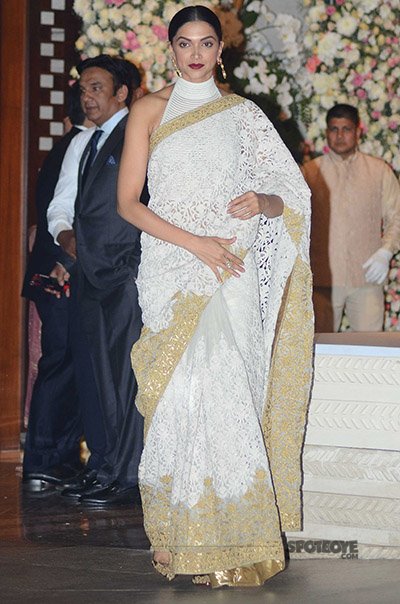 Starting with Deepika Padukone, the fault lies all in her blouse. The ribbed turtle neck just makes Deepika look tad more tall and slender.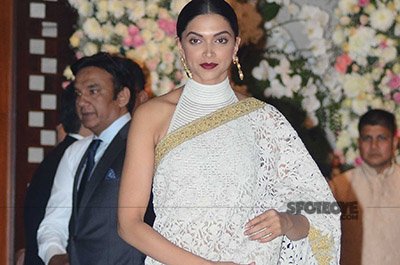 She was wearing a Rohit Bal creation, which was again a bit 'not Deepika style'. Not just the white colour, but the hair-do as well was making her look mature. Alas! A very disappointing act by the fashionista.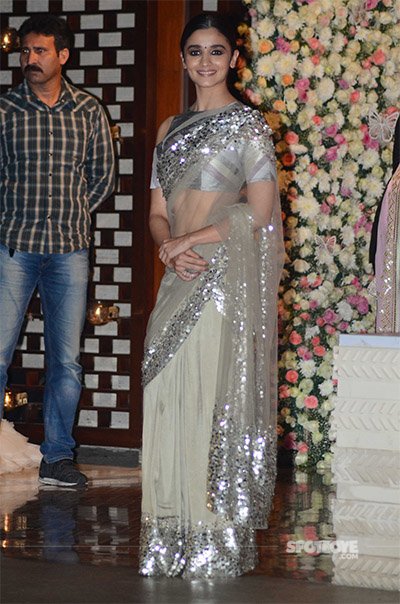 Second on the list is Alia Bhatt. What happened to the bubbly, young and sparkling Alia? Did you by any chance feel the pressure of looking like a lady? I feel Alia chose a way more mature colour than her age.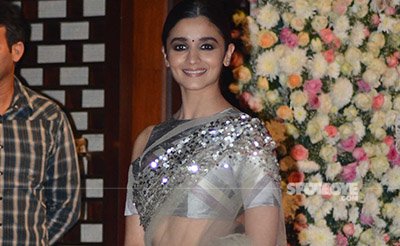 Although the blouse still adds little unconventional modern touch to her look, still the black bindi, the hair-do (just like Deepika) gives us a 'NO-NO' feel to it! And really, what's with the centre parting bun girls?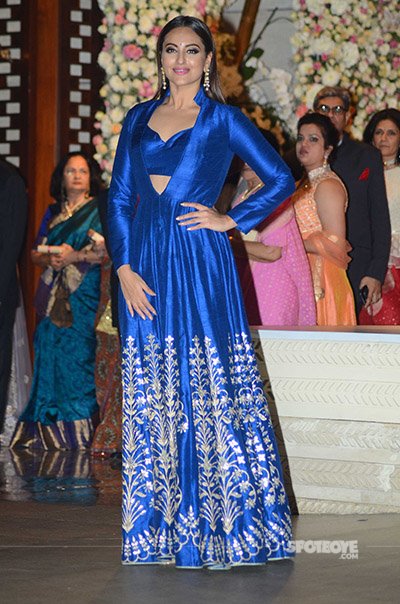 Look at Sonakshi Sinha here! Guess her Thursday blues got on to her so much that it reflected so loudly on her wardrobe. Why would you wear such a bright blue and then not even break the colour monotony with a different coloured bralet inside?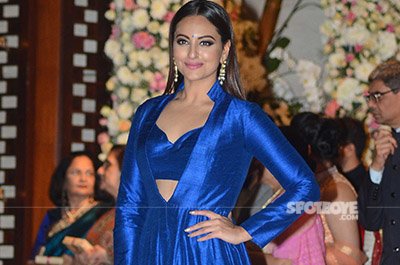 Sonakshi also chose a middle parting and a small bindi. Oh, what a put off that is yet again!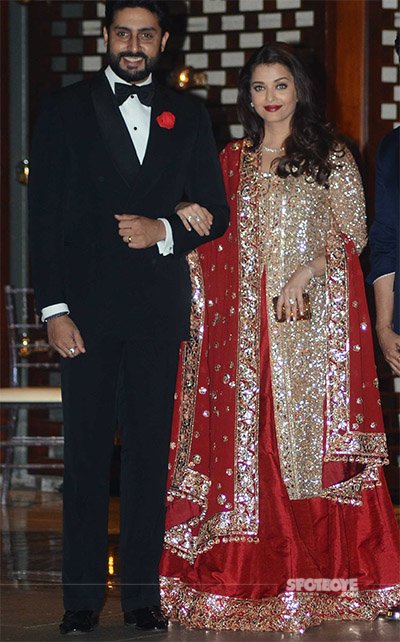 And now meet the lady in red, or should I say lady in BRIGHT red! Why so gaudy Aishwarya? Wasn't the bling and red enough to scream out that you wore a blood red lipstick as well? The dupatta of the Lehenga, which Mrs Bachchan is flaunting, is so not happening! Expected better than this.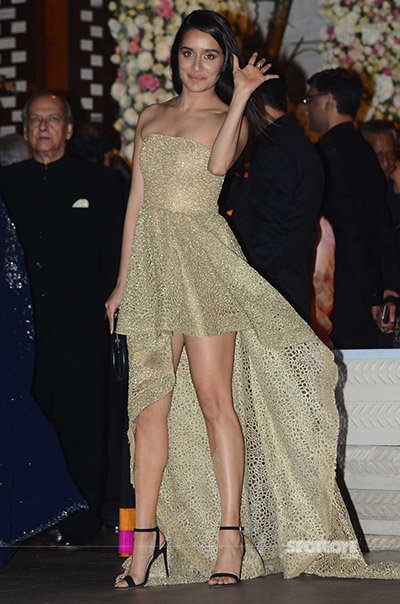 Talking about good things in life, the only decently (I wouldn't say 'nicely' though) were Kriti Sanon and Shraddha Kapoor. Shraddha wore a golden net high-low dress. With no accessories and minimal make-up, Shraddha worked out the look decently well.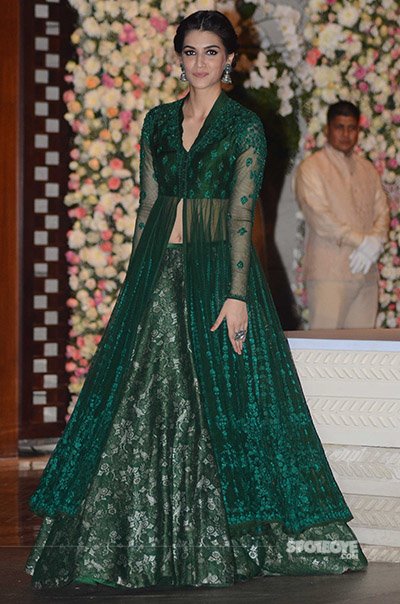 Kriti Sanon too managed to look presentable in that emerald green lehenga. The colour itself stands-out well.
The men at the party were a better sight! Ranveer Singh, Aamir Khan, Amitabh Bachchan, Abhishek Bachchan-all put on their best suits and stepped-out!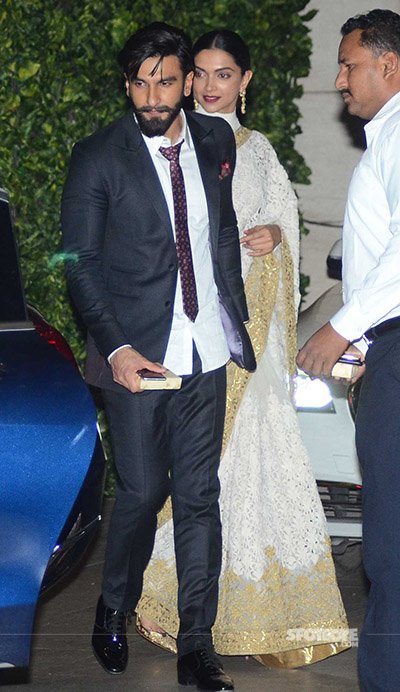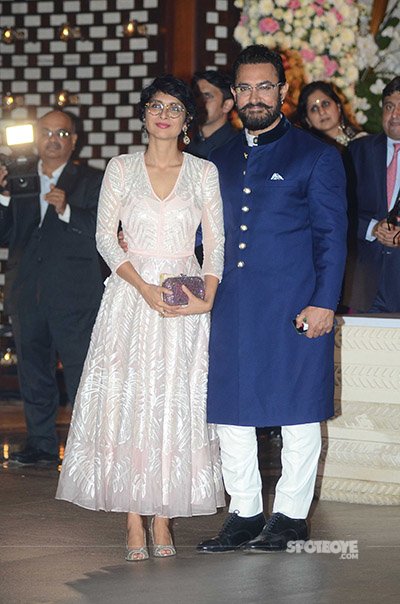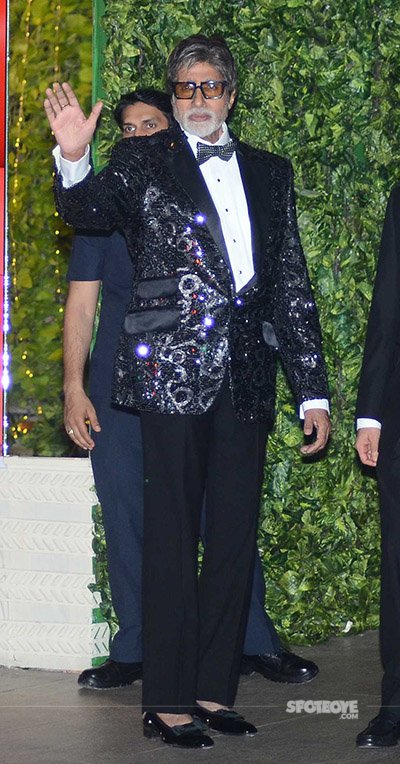 So, that was the fashion scene at the Ambani's bash, where our Bollywood fashionista totally toppled with their Indian wear.

Image Source: Manav Manglani