BEST DRESSED & WORST DRESSED At The Colors Golden Petals Awards 2017: Jacqueline Fernandez, Malaika Arora, Mouni Roy, Rashami Desai, Rubina Dilaik Or Monalisa?
Red carpet at the Colors Golden Petal Awards 2017 was a complete disappointment as far as the style quotient is concerned. While a few of them managed to keep their fashion meter high, most of them failed to impress...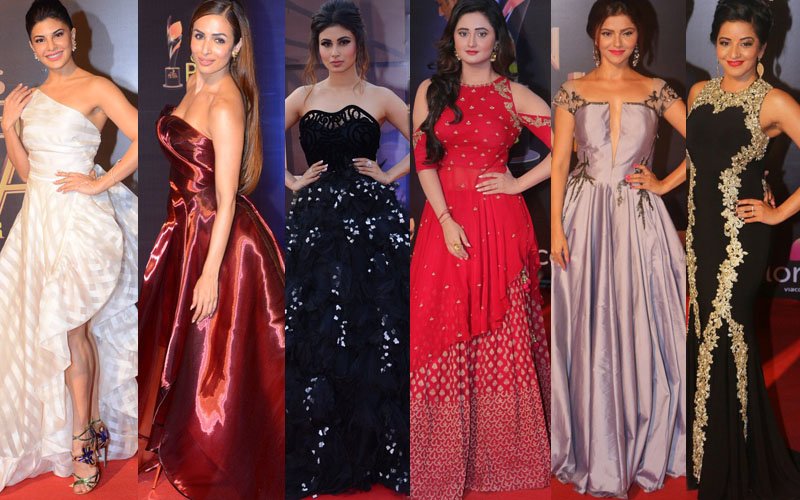 Television has come a long way in terms of its reach, quality and even fashion. But last night, at the Colors Golden Petals Award 2017, the fashion scene was not at all pleasing.
In my opinion, this red carpet was the worst I have ever written about. What else can you say when you see style icon Malaika Arora stepping in, wearing something so average?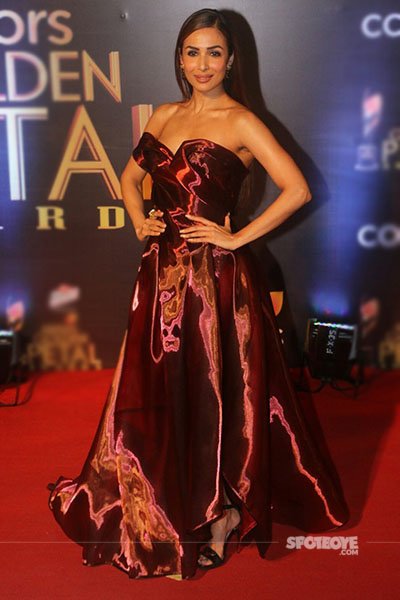 She wore a gown by Erol Albayrak Noyan Şahin but the outfit failed to stand out. Malaika's style quotient is far better than this. While the cut itself is very cliché, the colour is also overdone, and surely not a summer colour. Her accessories also didn't impress much. Not my cup of tea, at least!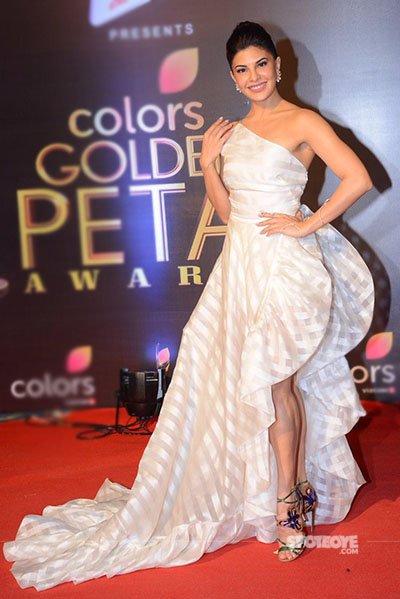 Thankfully, Jacqueline Fernandez was a respite. Her Gauri & Nainika gown was a perfect wear for the evening-one sided gown with self-embossed stripes in white, made Jacqueline look like a total diva. Her hair was tied in a bun and to add little drama to her look, Jacky wore ear cuffs and hand harness as accessories.
Television's one of the most adored celebrity, Mouni Roy wore a grand outfit to the do. She was dressed in a ruffled black Cinderella gown with hair pulled in a messy bun. While I overall liked how she looked, maybe the gown could have been a bit better, especially below waist- the work on the ruffles is a bit off.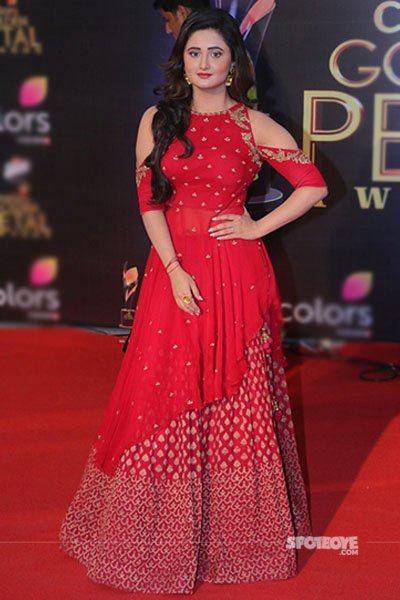 Rashami Desai, another big television name, was a disappointment at the red carpet because she wore one, I think. So much red is just blinding me. Rashami, if you wore something so loud, at least you should have kept your make-up subtle. The outfit she donned is still bearable for a wedding, but not for an awards night for sure!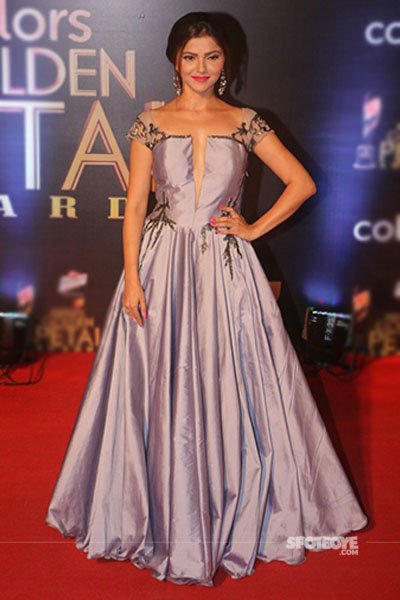 Rubina Dilaik tried something bold, but the boldness didn't come out as such. Her satin gown with a deep V neckline has a nice hue to it but unfortunately it was hanging in between somewhere- neither was it traditional nor bold. Rubina's boring hair-do and the embroidery on the gown gave her look a little Indian touch.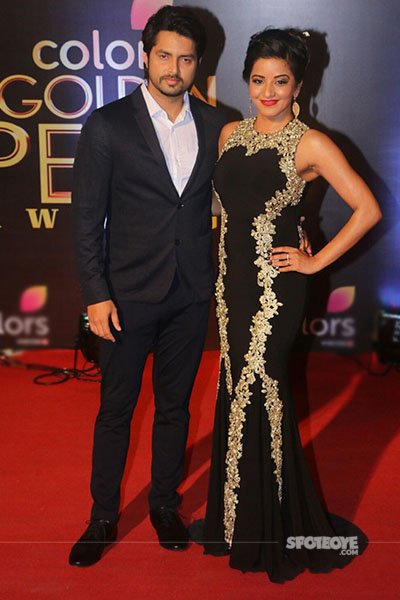 Give your eyes a little break, and take a look at Bigg Boss 10 ex-contestant Monalisa. Under normal circumstances maybe my opinion would have differed, but from what the fashion scene was at the event, trust me Monalisa looked presentable. She kept it simple and opted for the safest combination- black and gold. The cut of the gown was cliché, but it was complimenting her fame. Although she took the name of the awards night a little too seriously & wore 'golden petals' in her ears.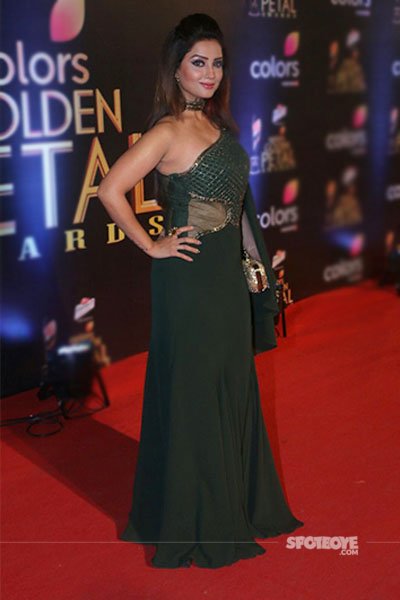 Adaa Khan was also a big disappointment. Her gown was extremely unflattering. What's with the hair-do and the make-up??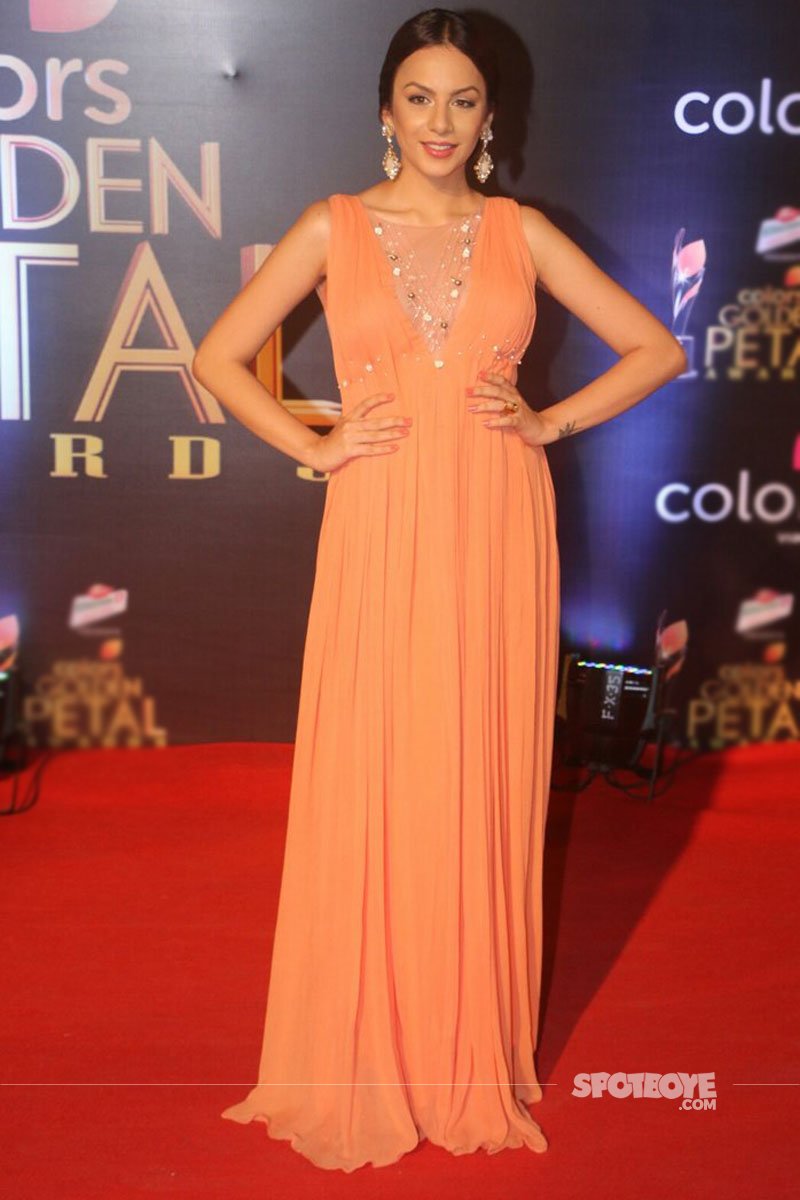 Ditto was the case with Nitibha Kaul- Bigg Boss 10 ex-contestant. Although her gown was bearable, the hair-do and make-up made her look so pale and drained out.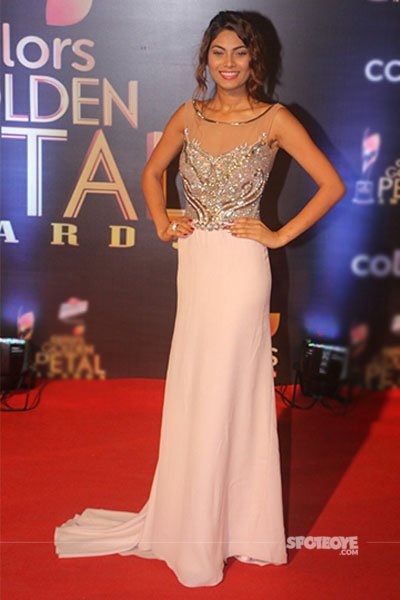 Keeping it little sane here was Nitibha's fellow contestant from Bigg Boss 10- Lopamudra Raut. Her gown was presentable and her overall appearance was stylish. She was one of the best among the disappointments.
Besides these actresses there is a list of others who just didn't get it right. Take a look:
JASMINE BHASIN-
Don't know if she checked the fitting and the combination of her outfit?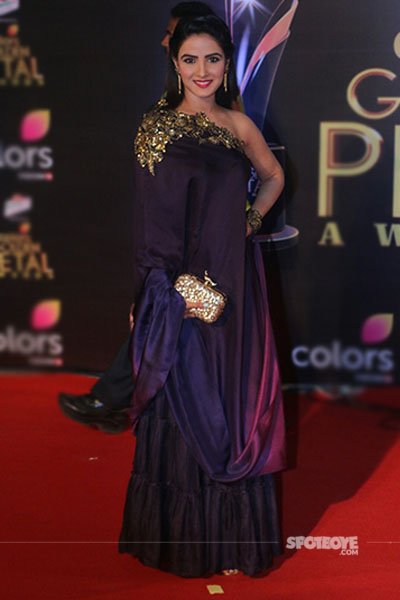 HELLY SHAH-
Best Dressed BUT at a wedding!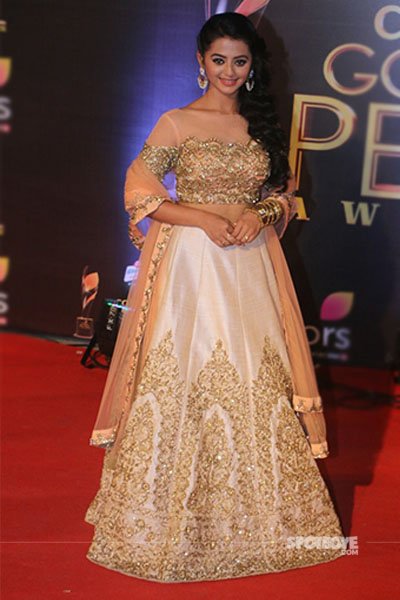 SUDHA CHANDRA
- I Need to wear shades, right now!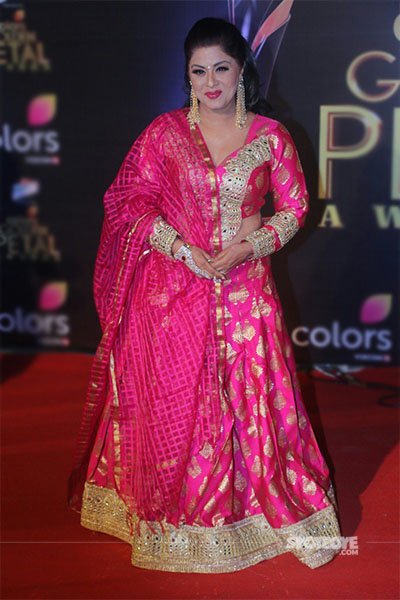 SHWETA MAHADIK
- What happened to the concept of textures and colour combination?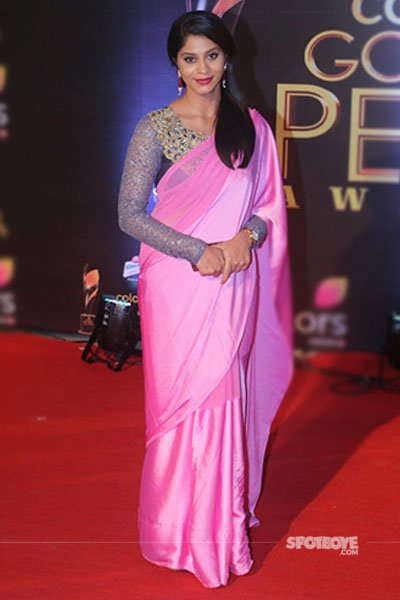 KARUNA PANDEY
- She was in her on-screen avatar, but why?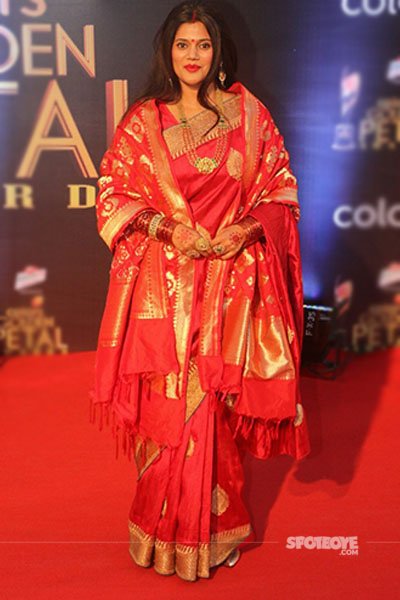 KAMYA PUNJABI-
Following Karuna and landing in her on-screen avatar, again why?
SANGEITA CHAUHAN, PRACHI SHAH, ANKITTA SHARMA- Guys, We are not at a reception party!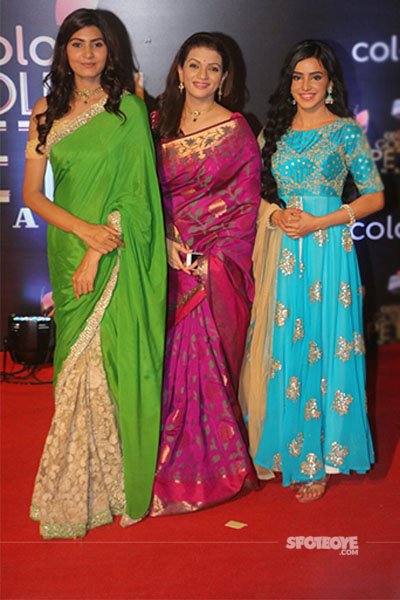 KANIKA ARORA
- I am definitely feeling the BLUES!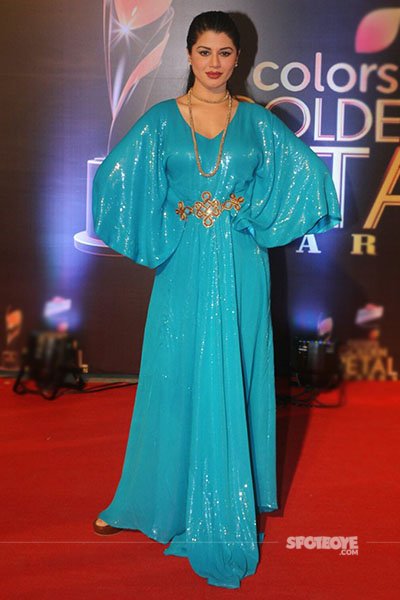 TANISHAA MUKERJI
- Has plans to be an all time Worst dressed contender, almost there!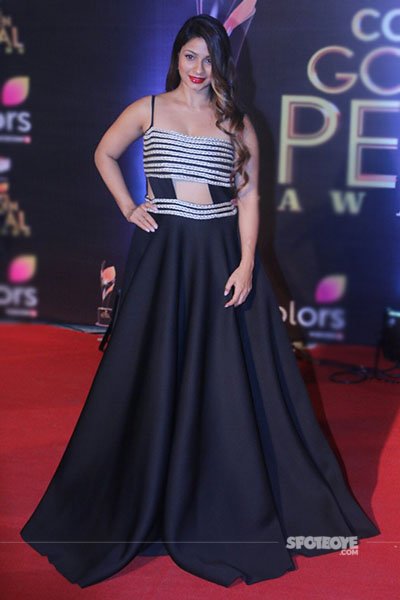 JUHI PARMAR
- What's with those purple wedges??