BEST DRESSED & WORST DRESSED: Sonam, Alia, Sonakshi At The Filmfare Pre-Award Party
Who wore what and how at the Filmfare Pre-Award party? Was Sonam looking better than Alia? Did Sonakshi disappoint the fashion police yet again? Find all your answers ahead...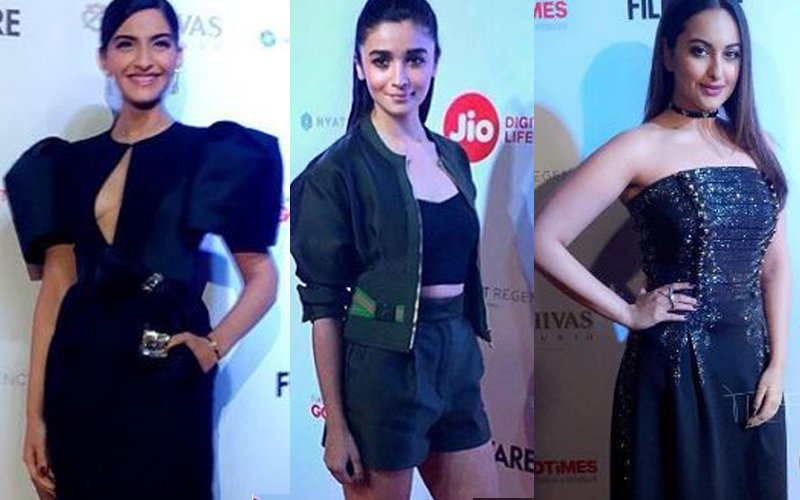 Last night was a night of glamour and style, as our B-Town celebs walked down the red carpet of industry's most renowned award's pre-bash. Well yes, Sonam Kapoor, Alia Bhatt, Sonakshi Sinha, Sridevi, Shah Rukh Khan- all graced the Filmfare Pre-Award party.
Since it was a red carpet event, of course our B-Town ladies put their best fashion foot forward...or not? Let's start with the diva herself- Sonam.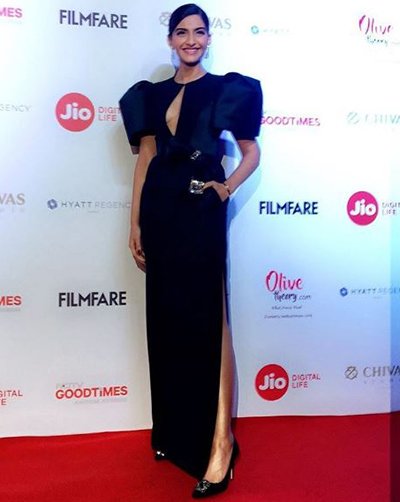 Image Source: instagram/filmfare
Sonam wore a black puffed sleeve gown revealing a little too much yet again, however quite confidently. Hair tied in a neat pony, Sonam kept her look minimal and simple. Pay attention to her bronzed leg...with unflattering stilettos. Sonam didn't impress me much, but there isn't something to criticize here either. Quite an average attempt by the fashionista, I say!
Next on the list is Alia Bhatt.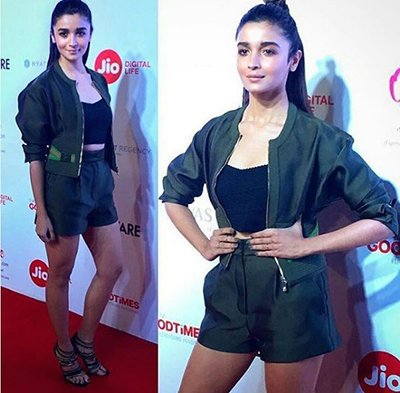 Image Source: instagram/namastey.india
Alia chose to go the unconventional way. She ditched the gorgeous silhouettes and long tail gowns...and opted for something casual and funky! She wore a military jacket with super chic shorts and a black bralet. Hair half tied-up in a bun and nude make-up, I give Alia a thumbs up! She looks adorable!
And I wish I could say the same for Sonakshi.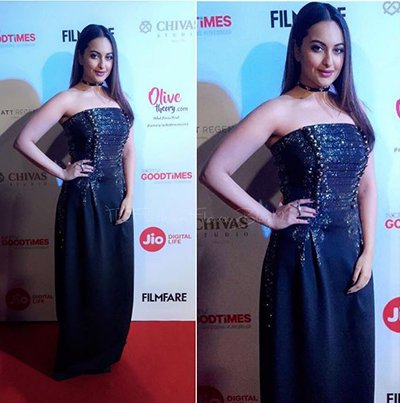 Image Source: instagram/thefashionfever21
Boring, Boring, and super boring! A simple tube gown by Pankaj and Nidhi, a simple straight hair-do and damn the choker! Sona baby, pleaseeeeee get over that choker fad of yours! You just look repetitive in all your appearances. Someone wake up Sonakshi's stylist!
Other B-town ladies who left us disappointed were Gauahar Khan and Raveena Tandon.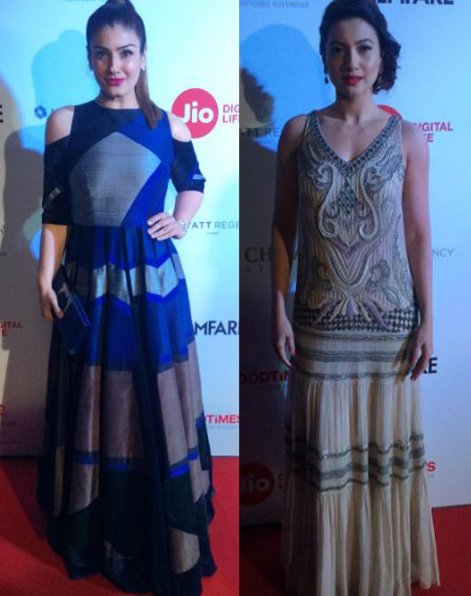 Image Source: instagram/filmfare
While Raveena's gown didn't do much to accentuate this sheher ki ladki's look, Gauahar Khan's gown's fitting was way to blahhh for her hot-bod!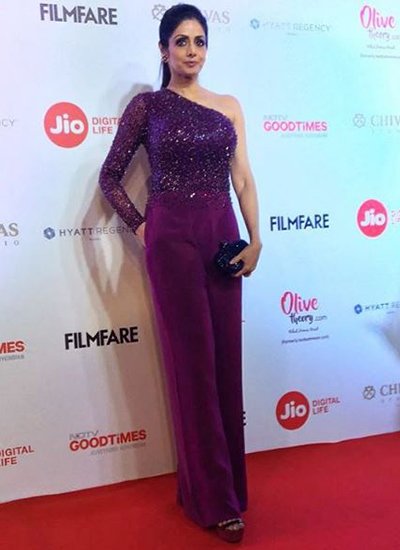 Image Source: instagram/filmfare
Take a tip or two from Sridevi ladies- now that's how you keep the hotness levels high! What a sizzling hot one-sided jumpsuit. I loved the wine colour and the sequinned top of the jumpsuit.
I can't wait for the main awards' red carpet. Look out for this space to get your regular fashion dope.

Thumbnail Image Source: instagram/namastey.india, instagram/thefashionfever21 & instagram/filmfare