Cannes 2018: Kangana Ranaut Takes Inspiration From Priyanka Chopra's Oscar 2017 Gown
These two were arch rivals at one point of time but have adored each other's work and achievements lately. Looks like Kangana didn't mind taking a cue from Priyanka's style statement for her recent Cannes appearance too...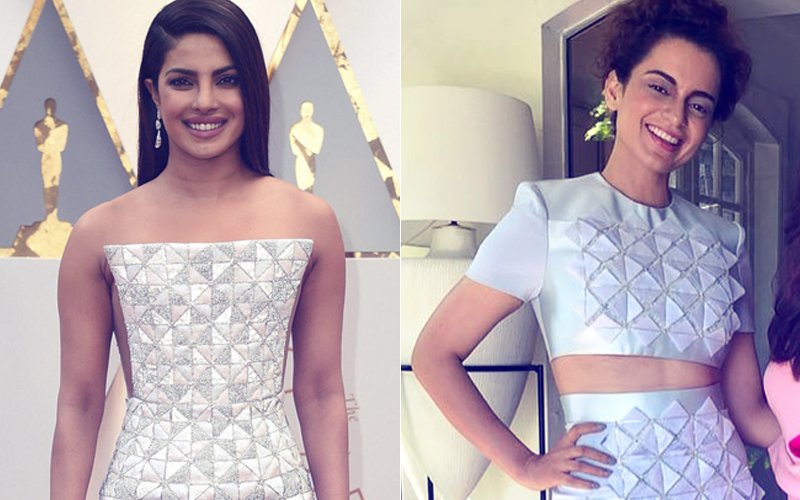 Kangana Ranaut and Priyanka Chopra made headlines when they starred together in Madhur Bhandarkar's Fashion (2008). The two were said to be hardcore competitors. However, with time Kangana and Priyanka set the negativity aside and came out as healthy contemporaries who adore each other's accomplishments now.

Priyanka and Kangana are high on fashion. Both like to create their own niche when it comes to style. However, in one of Kangana's recent Cannes appearances, we saw a hint of Priyanka.

Well, yes Kangana wore a crop top and skirt for an interview at Cannes, which had the same diamond cut work as Priyanka's Oscar 2017 Ralph & Russo gown. Take a look: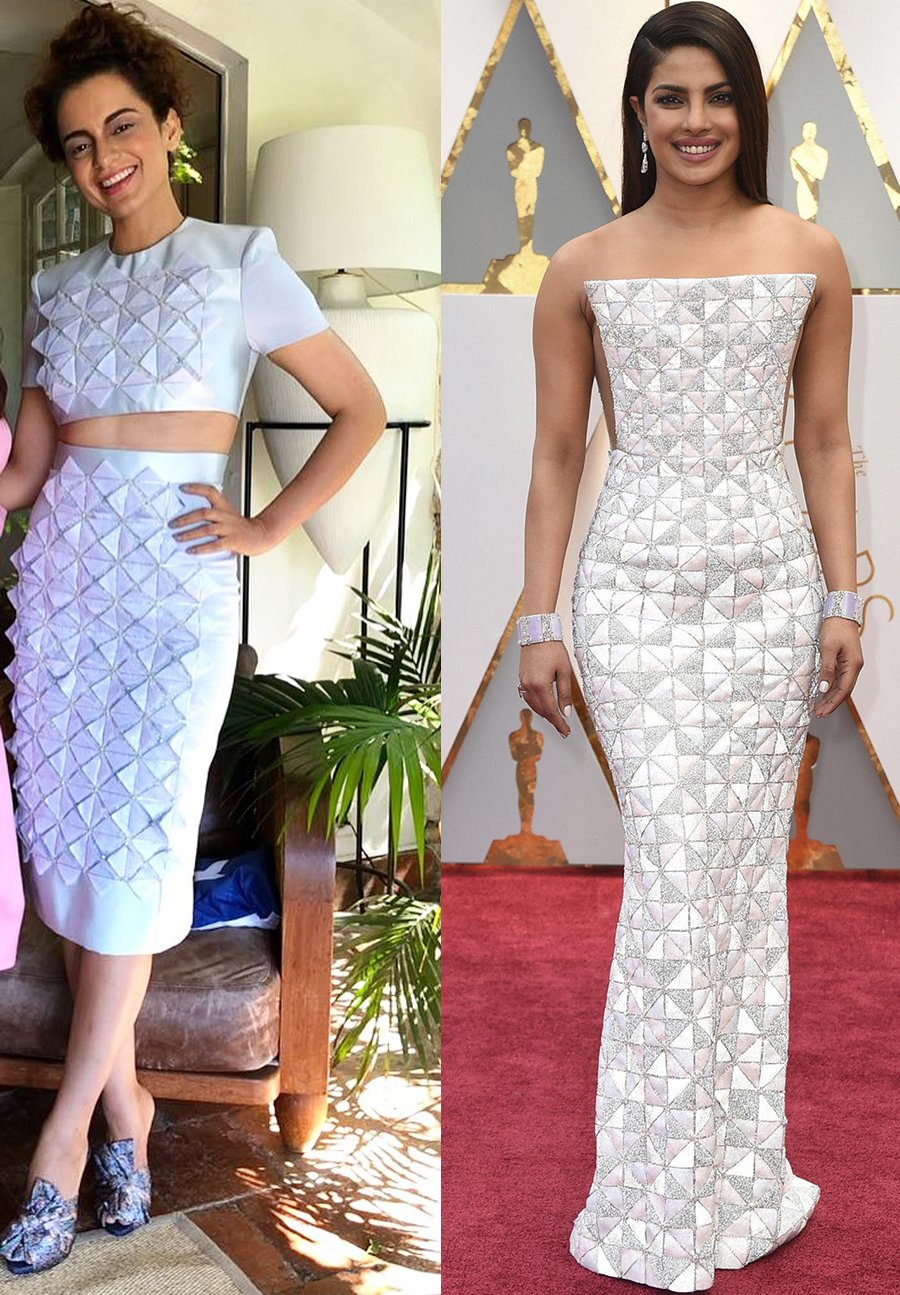 Kangana Ranaut And Priyanka Chopra Wearing A Similar Outfit

Although both wore it 'their way', we couldn't help but notice the resemblance of work between the two outfits.

Talking about Kangana's Cannes outing this year, the Queen made a smashing debut. She wore lot of dramatic outfits like a catsuit, an ultra sexy and bold pantsuit, curled tresses like no one's watching and what not. The super sexy hot number in red leather was one of her captivating appearances.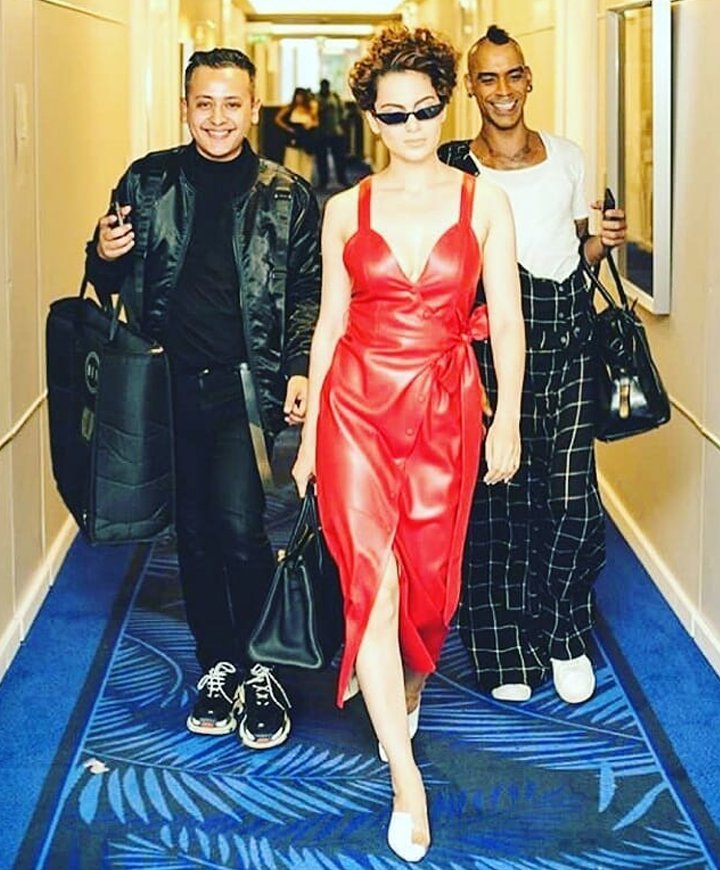 Kangana Ranaut At Cannes 2018

Kangana nailed it and how!

Tonight, we will see Sonam K Ahuja walk the red carpet at Cannes 2018. The actress left for the French Riviera, last night from Delhi. We brought you pictures and videos of the new bride, who posted that she will miss her sister Rhea Kapoor at Cannes, as this is the first time she is not accompanying her.

Coming to Kangana and Priyanka's similar outfits, we say there's no harm is getting some inspiration from each other. After all both these ladies rule the 'fashion' world! Don't they?


Image Source: rtlnext & instagram/nandinibhalla