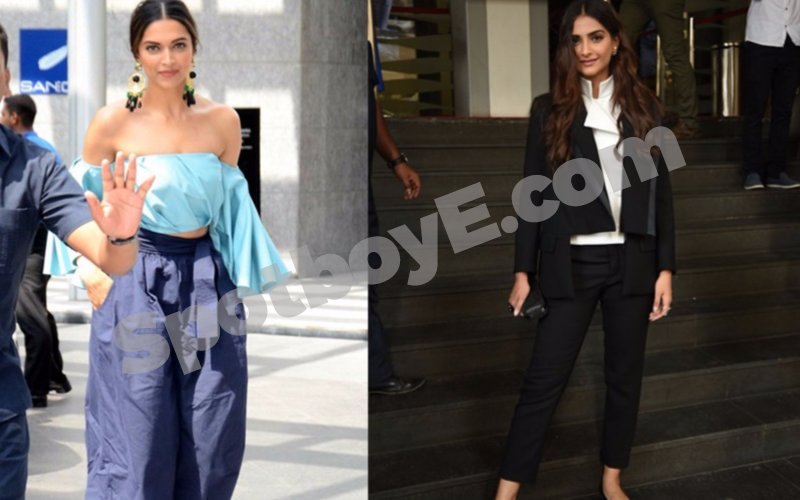 You Wore WHAT!?




Deepika Padukone wore a VERY off shoulder top and culottes. Honestly, the sleeves serve no purpose, but if they were not there, we would not be having this discussion.




Let's just put this out there – I want that suit! Sonam Kapoor wears the suit well and softens the look with loose waves.




You have to be fearless to wear jeans this torn distressed.




I don't even know what's happening here. That hat, those boots AND leather pants... I want to say cowboy, but that's not it either.




And this, Parineeti, is how you travel in style and comfort. Thank you, Iulia for teaching us a valuable lesson.




I feel like I should make a comment about how Huma Qureshi's dress looks like Ebenezer Scrooge's nightgown but I also know how comfortable it would have been. So I'm not going to say anything.




Wow! This is very...um...floral?


Image Source: Manav Manglani