Deepika Padukone, Aishwarya Rai Bachchan, Taapsee Pannu, Alia Bhatt, Tamannaah Bhatia Hotly Revive Candy Stripes
Are you a fan of candy stripes? Then this season go all out to don your favourite colour in stripes because our B-Town divas have brought back the pattern in fashion like a boss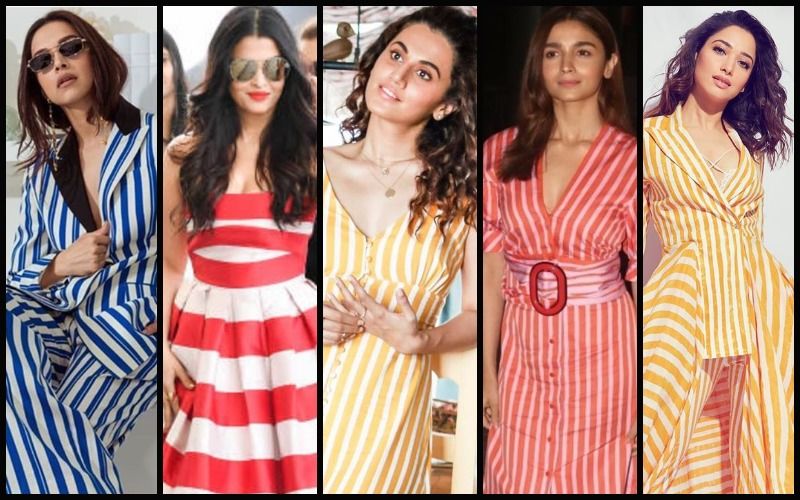 Candy stripes are my all-time favourite. They look peppy, cheery, classy and extremely stylish. Be it in any colour and form of outfit, candy stripes are sure to standout. Google tells me that the print originated as a high-school civics class project in East Orange, New Jersey, in 1944. The uniforms were sewn by the girls in the class from material provided by the teacher – a red-and-white-striped fabric known as candy stripe. It definitely dates back but is never out of fashion. However, in the recent times, candy stripes took a backseat among most of the designers.

BUT 2019 seems to have revived the beautiful concept. Early this year, at Cannes Film Festival 2019, we saw Aishwarya Rai Bachchan and Deepika Padukone playing with red-white and blue-white candy stripes, respectively. That was quite a statement made by the actresses and definitely opened gates to more awesomeness in form of stripes.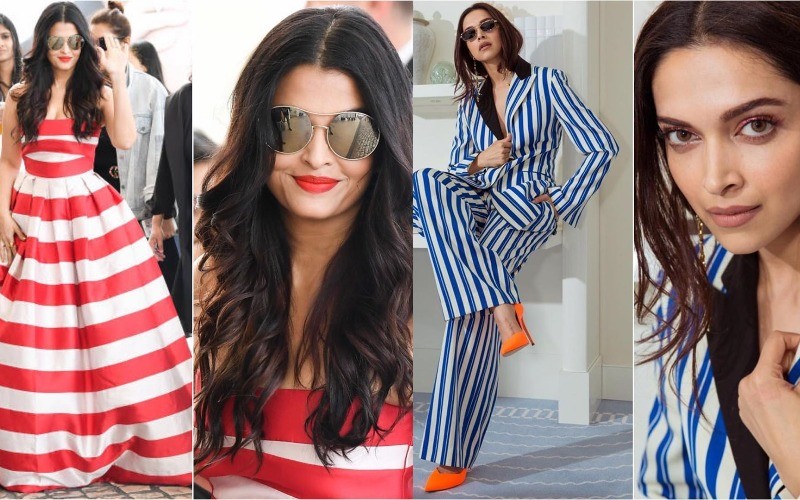 The most recent actress to don the concept is Taapsee Pannu. We met the actress, a couple of days back, for a candid chat and guess what? I was pleasantly surprised to see her in yellow and white candy stripe Urthlabel buttoned dress.
Other actresses who have worn the candy stripes in the past few months include names like Alia Bhatt, Tamannaah Bhatia, and Jacqueline Fernandez. All of them looked superb in their respective outfits.
As I said in the beginning, candy stripes can never look bad, unless one's taste in clothes is appalling to no extent!


Image Source:- instagram/afashionistasdiaries