Desi Girl In America: Priyanka's U.S. Style Diaries
Here's the latest update from the world of Bollywood. We bet you wouldn't want to miss this. Read on for details... Ayesha Nair has some thoughts on Priyanka's many outings in America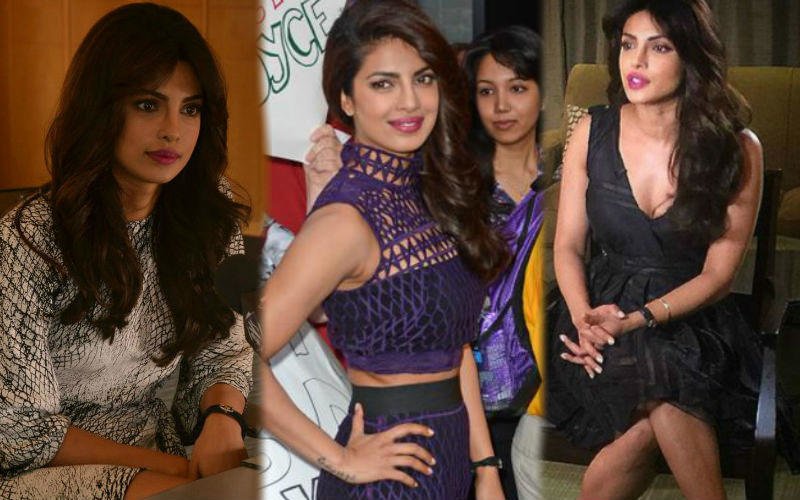 Priyanka Chopra has been on a media blitzkrieg promoting Quantico. She's been on top American talk shows and this is what she wore to them.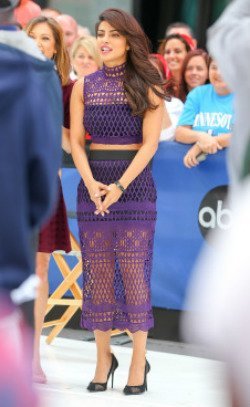 For her appearance on Good Morning America, Priyanka donned a mesh top and skirt which wasn't bad but it looked like something my grandmother would crochet to cover the TV. I would get it if it was hot in America and she needed ventilation but Google tells me it's pretty cool there.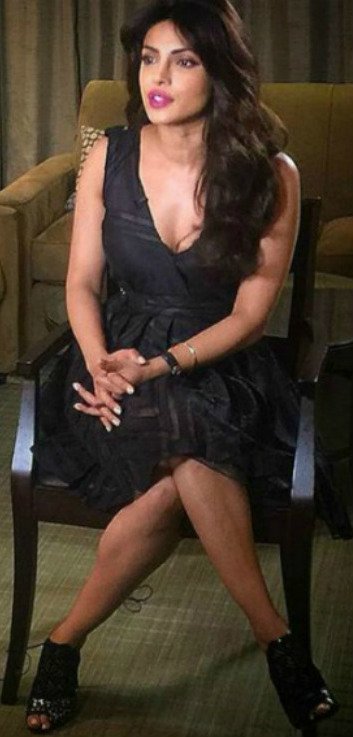 Priyanka graced the talk show Live with Kelly and Michael in a Zuhair Murad dress. It's black, it's basic, it's beautiful. But let's talk about those Giuseppe Zanotti shoes. They are the absolute best. Priyanka has always had fabulous shoe game and with this one she lives up to that image.
For press interviews she chose a black and white dress. What I want to know is why is it riding up from the side? Maybe I just don't get this whole uneven hemline.
Is it just me or is her hair looking extra voluminous? Like it's threatening to take over her face?