Fabulously HOT Or NOT? Mia Khalifa, Kiara Advani, Neha Sharma And Alaya F
Mia Khalifa turns on the heat in a dangerously snug and revealing bodycon gown that hugs her curves. Has she earned a FABULOUSLY HOT pass for her recent outing? Full fashion disclosure inside.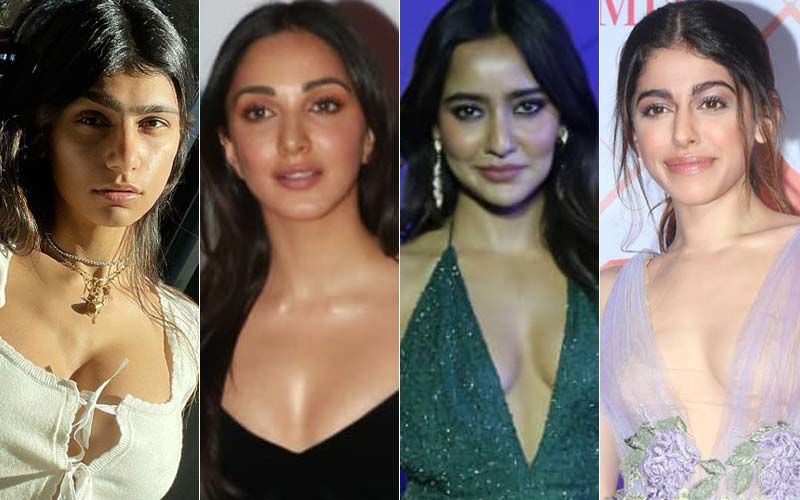 Alaya F looks dangerous hot in a mish-mash ensemble while gallivanting on a pristine beach, she dons a heady mix of different prints and patterns to put together a two-piece ensemble. Neha Sharma channels timeless charm in a classy beige gown putting her decolletage on display. Kiara Advani is all about painting the town red in her sexy and slender boss-lady suit. Mia Khalifa turns the heat on in a dangerously snug and revealing bodycon stylish co-ord set that hugs her curves. Who is a hit on the FABULOUS meter, who is not? Let's get cracking to decode glam-town's fab quotient in today's edition of FABULOUSLY hot or not.
Alaya F gets a thumbs up for her modern and sincere take on power dressing. She wears a melange of prints in a sexy neckline that travels all the way to her navel. She looks FABULOUSLY HOT and then some.
Kiara Advani means business in this redhot power suit with a sexy twist. We like it but we have seen this before, Kiara loves the powersuit and has donned it many a time. This outing is just a-okay! FABULOUS NOT.
Mia Khalifa is a seductress who loves to shock! Looking drop-dead-sexy in a body hugging white stylish co-ord set she turns on the heat like a sheer goddess. We rather like this bold outing, it's much FABULOUSLY HOT.
Neha Sharma who loves fashion tricks is a looker, alright. She knows how to dress and shock but this outing is quite meh and falls in the FABULOUS NOT bracket for us.
Image source: SpotboyE archive/Instagram/Miakhalifa