FABULOUSLY Hot OR Not? Mira Rajput, Kiara Advani, Mouni Roy And Hina Khan
Kiara Advani hardly misses the bus in the fashion department but what we see is strictly ALRIGHT. This and more in today's FABULOUSLY HOT or NOT?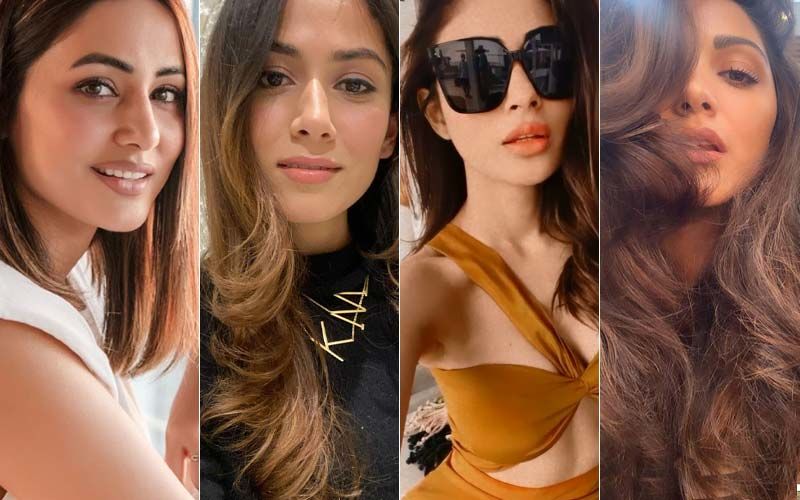 Mira Rajput is soaking in balmy Goa nights like an utter fashion goddess, Mouni Roy is all about sunshine smiles and quirky selfies as she heads back to Dubai. Kiara Advani is being fun, flirty and glamourous and Hina Khan has decided that she's bringing her own vibe and weather to a picnic, we much like this spirit! Ladies all dolled up and glammed-on are shaking up the fash-meter with sheer frenzy. Who makes the cut to the FABULOUSLY HOT land and who misses by a whisker? Let's get cracking in today's edition of FABULOUSLY HOT or NOT.
Mira Rajput, you beauty! Sasha Kapoor's stunning wife, mother of two, Mira taps into her inner goddess as she steps out in a statement black bustier in a daring look that leaves us utterly mesmerised. Very FABULOUSLY HOT!
Mouni Roy is back in Dubai and on a girly date with her pals she opts for a smashing, flirty number in shades of dust and gold. She calls it a 'not very productive day' but hey, ask the fashion police girl! You have kept them on their toes, lapping up all the glam love you threw their way. So FABULOUSLY HOT.
Kiara Advani is all about elegance in this gown that we only get a slight peek at. What a shame, we would have loved for the leggy lass to give us a dekko at the complete look. Kiara hardly misses the bus in the fash department but what we see here is strictly ALRIGHT.
Hina Khan steps out for a picnic with her vino basket! We love the idea of sipping on some Noir under the Bombay sun but with subtler makeup and real time hair, perhaps. It's too much of dolling up when you don't really need it. FABULOUS NOT.
Image source: Instagram/imouniroy/realhinakhan/mira.kapoor/kiaraaliaadvani