FABULOUSLY HOT Or NOT? Natasa Stankovic, Kareena Kapoor Khan, Neha Dhupia And Ankita Lokhande
Kareena Kapoor Khan glows like a thousand fairy lights on a caffeine kick in her Little Black Dress; this and more fashion tricks and looks in today's FABULOUSLY HOT or NOT.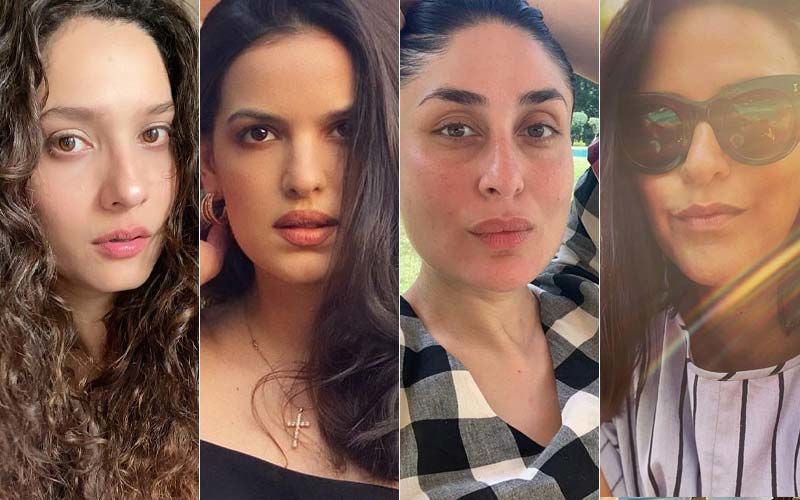 Weekend is here and that's reason enough to pull out fine fashion tricks that you have been hiding at the back of your closet. Don't forget to maintain social distancing if you're stepping out and take a cue from tinsel town stunners Kareena Kapoor Khan, Natasa Stankovic, Neha Dhupia and Ankita Lokhande's recent fash-forward looks while styling yourself for the weekend.
Kareena Kapoor Khan is glowing like a thousand fairy lights on a caffeine kick in her recent home shoot. Ankita Lokhande keeps things very playful and fun in a number befitting a girly brunch date. Neha Dhupia's photo shoot for a magazine amid the pandemic is a breath of fresh air and new mommy Natasa Stankovic is posing like a sass queen next to her man Hardik Pandya. Let's get down to the details in today's segment of FABULOUSLY HOT or NOT.
First up, Bebo dearest! Stay still our beating heart because Kareena Kapoor Khan is on a trip to bespoke fashion land and back in her LBD. The finish touch and also the one that pushes this look to couture glory is her gorgeous AF footwear. FABULOUSLY HOT and more!
Neha Dhupia is on the cover of a magazine. In one particular shot she wears a white shirt with a flouncy brocade skirt. We much like her other looks for the shoot, this one though, is rather tepid. FABULOUS NOT.
Ankita Lokhande looks so fun and flirty in this yellow polka dot number. She dances up the fash radar, truly sassing things up in this look. FABULOUSLY HOT/CUTE.
Natasa Stankovic is known to dish out many stand-out looks, this one here isn't one of them. The sleeves are a bit much to handle, we feel. FABULOUS NOT.
Image source: Instagram/kareenakapoorkhan/lokhandeankita/natasastankovic__