FASHION CULPRIT OF THE DAY: Kiara Advani, This Red Feisty Look Is Sadly, Quite Thanda!
Kiara Advani has worn a bold red pantsuit, months back, and while browsing her Instagram handle, we came across it. The look disappoints us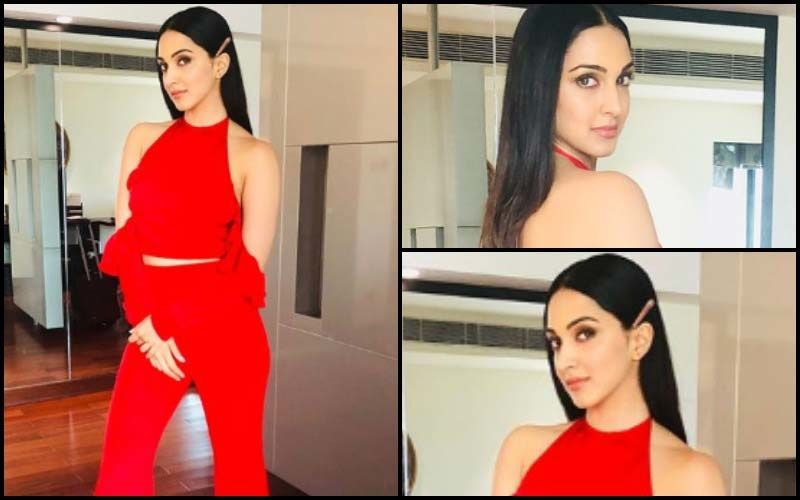 Kiara Advani is the Fashion Culprit Of The Day. We were browsing through her Instagram handle and came across a look which didn't impress us much. Kiara projected boldness and wanted to look fiery in the separate but unfortunately there were no flames coming out of it.
Kiara wore a bold red cold-shoulder separate. She styled her hair simple and straight and wore a thin decorative pin on one side. Check out her look below:
FLAWS: Firstly, the style of the separate is not at all appealing. The bell-bottom pants and the cold-shoulder frills don't blend well. There is just too much of red in the look and nothing to break the monotony. Guess what! We can't even see Kiara's footwear. Wonder if they were red too!


Image Source:- instagram/kiaraaliaadvani