Geeta Basra Defends Husband Harbhajan Singh's Move To Donate To Shahid Afridi's Foundation, 'He Lives For India And Will Die For India'
Cricketers Yuvraj Singh and Harbhajan Singh recently received backlash as they donated to Pakistani cricketer Shahid Afridi's NGO to help him raise funds to fight Coronavirus. Now, Bhajji's wife Geeta Basra has come to his defense and shared her thoughts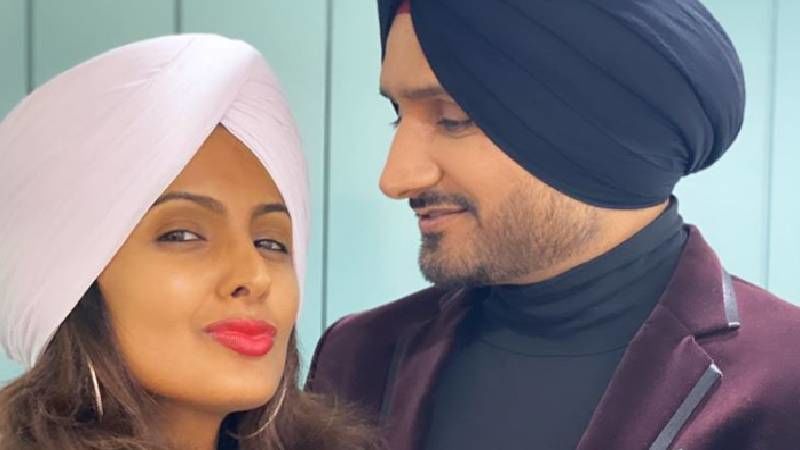 NGOs across the world are trying to raise funds in order to help people to fight Coronavirus. Pakistani cricketer Shahid Afridi too urged his friends and fans to donate and help his NGO raise funds. Indian cricketers Yuvraj Singh and Harbhajan Singh extended a helping hand to Shahid Afridi and offered donations. This called for a backlash for Indian cricketers. On social media, Yuvraj and Harbhajan got subjected to nasty comments by fans who were not happy with their move. While Yuvraj clarified his stance with a tweet, Bhajji has kept calm. But his wife Geeta Basra is here to defend him.
To Hindustan Times, Geeta Basra said that her husband Harbhajan Singh's first priority is his country and that he does not need to prove it to anyone. She was quoted saying, "He says he knows what his country means to him and doesn't want to explain an act done for humanity. He lives for India and will die for India. It's literally like that. His country will always come first. Whenever he has played cricket, he did it with his heart. And everyone knows what India means to him."
Further, Geeta said that Bhajji and Yuvraj did it as a goodwill gesture as they have been friends with Afridi for years. She also said that this is not the time to do discrimination on the basis of religion as even the virus is not doing that. She said, "Let's not bring religion or anything else into this. Even the virus isn't making any discrimination. They would've done the same if anyone from any of the other teams like West Indies or England would've sought help."
Image Source: Instagram/geetabasra