FASHION CULPRIT OF THE DAY: Shivangi Joshi, That Hideous Gown Is WRONG On So Many Levels!
Shivangi Joshi's Instagram handle had a picture of the actress wearing a beige mermaid fit gown which we thought should be discarded pronto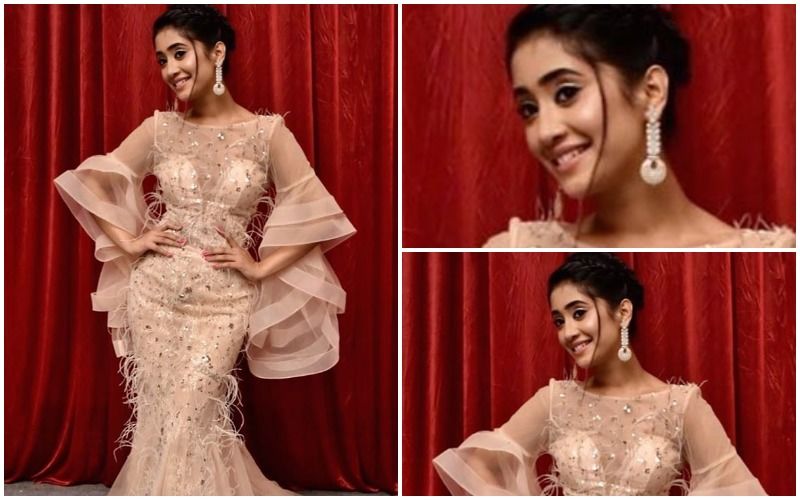 Shivangi Joshi is the Fashion Culprit Of The Day. The actress attended an awards nite, a few months back, and wore a gown for the event which didn't impress us at all.
Shivangi's mermaid fit gown had ruffled layered sleeves, feathers and sheer detailing around the neck. She tied her hair and wore diamond danglers to complete the look.
FLAWS: There is just too much happening in Shivangi's gown. The actress has too petite a frame to be wearing those long, bell sleeves. Then add to that the feathers scattered over the gown. And then the sheer detailing around the neck- it's hard to concentrate on one aspect of the outfit, thus making it a mess.


Image Source:- Instagram/shivangijoshi18