Flashback 2015: WTF Fashion Statements
Here's the latest update from the world of Bollywood. We bet you wouldn't want to miss this. Read on for details... What were these stars thinking, asks Ayesha Nair
You Wore WHAT!?
While the year saw its fare share of fabulous fashion moments there were some style statements that left us wondering what were the stars thinking. It's even more confusing because some of these actors featured on the best dressed list as well (FLASHBACK 2015: When Bollywood Gave Us Fashion Goals, Dec 11).
Read on for a dose of WTF.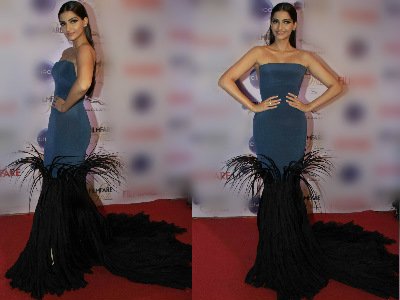 Image source: Varinder Chawla
Sonam Kapoor has given us some enviable looks through the year and generally as well but this red carpet gown was an eyesore. Those are feathers sticking out of the bottom of her dress...like she's playing an evil crow in a class play.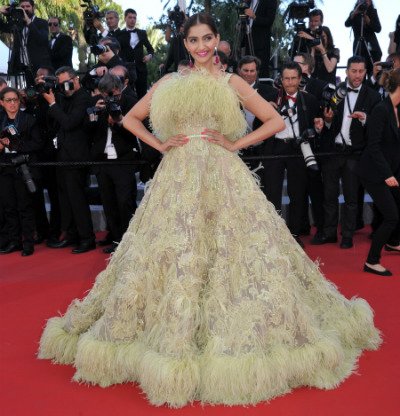 Image source: celebitchy
She continued her affinity for feathers in this Elie Saab at Cannes. This look left me and the rest of the internet in a fit of laughter. In this feathered gown Sonam drew comparisons between a feather duster, Big Bird and even dad Anil Kapoor's hairy chest.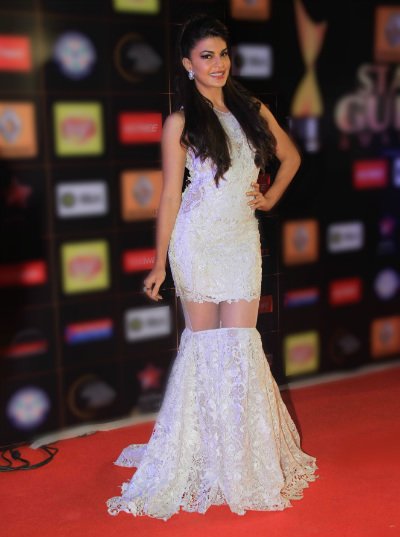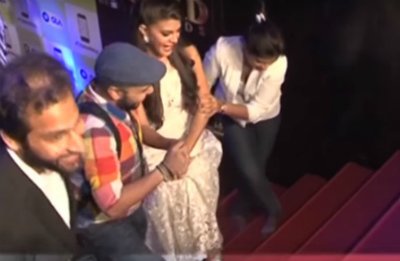 Image source: Varinder Chawla, Agencies
Jacqueline Fernandez is a gorgeous, gorgeous gal and so is this white gown she wore to an award function. The WTF moment happened when Jacqueline needed a battalion of helpers to carry her up the steps because she could just not walk.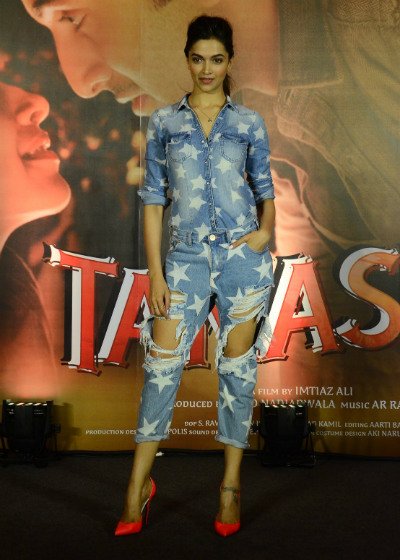 Image source: Manav Manglani
Deepika Padukone got us all wondering WTF is going on when she rocked up in this super ripped jeans for a Tamasha event.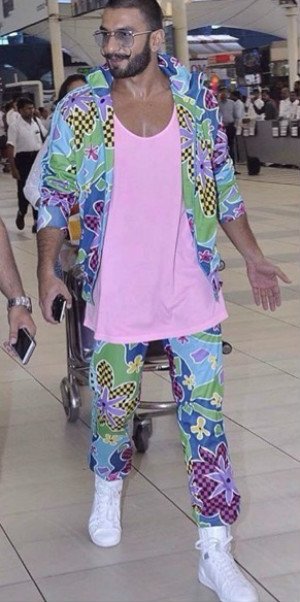 Image source: Twitter
Ranveer Singh knows that he can get away with any fashion statement including wearing a skirt (Ranveer Discovers His Feminine Side, Dec 1). But this time at the airport he went too far. This multi-coloured, many-prints-carrying tracksuit was way too much for even the most broadminded fashionista.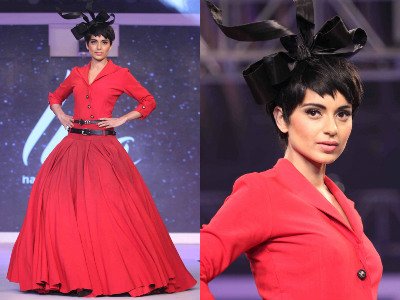 Image source: bollyplusholly
Kangana Ranaut, whose wardrobe is filled with drool-worthy pieces, walked the ramp in a big red dress and WTF headgear. She had on short-haired wig and a drunken bow.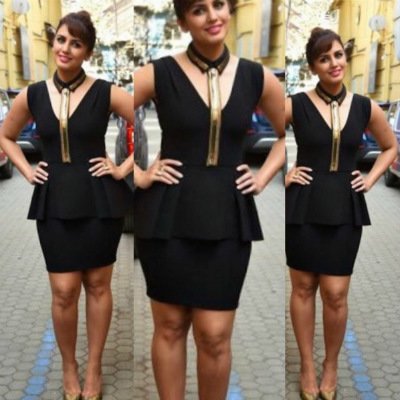 Image source: instagram/humasqureshi
This would have been a perfectly acceptable look but no, Huma Qureshi had to go ahead and wear a collar OVER HER BARE NECK that then extended into a tie thingy. Argh!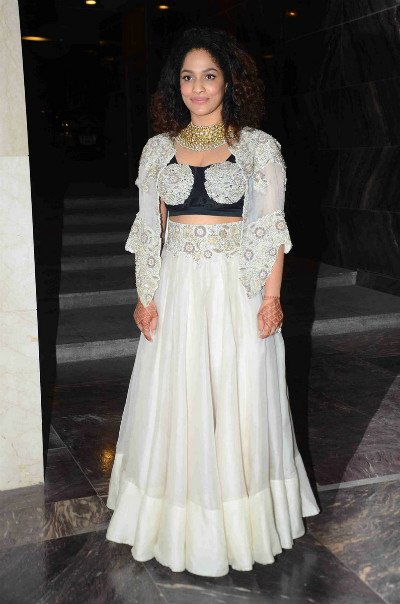 Image source: Manav Manglani
Designer Masaba Gupta had a genius idea to alter the original Anamika Khanna design she wore to her reception. The final product was a cluster of bling on her bust. To her credit Masaba did diss her own look (Masaba Hates Her Wedding Look! Nov 23).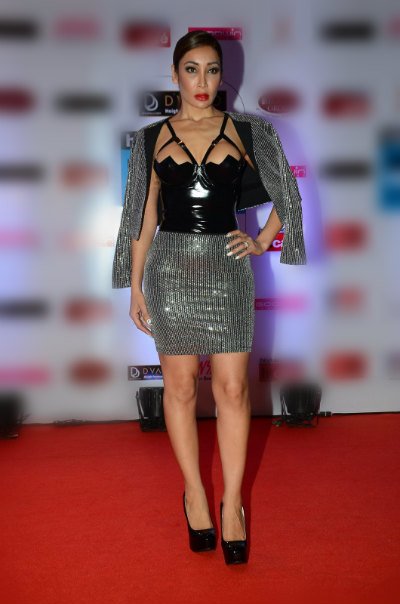 Image source: Varinder Chawla
Umm... WHAT? That's Sofia Hayat in case you were curious.