Gaga In Gloves; Jlo In Nothing Like Before
Here's the latest update from the world of Bollywood. We bet you wouldn't want to miss this. Read on for details... Ayesha Nair picks the best and the quirkiest of the Oscar looks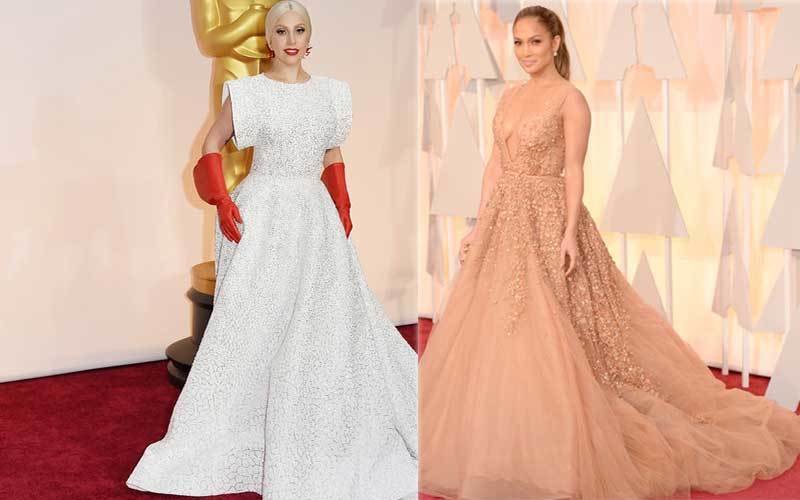 You wore WHAT!?

Ayesha Nair picks the best and the quirkiest of the Oscar looks
---


Hollywood's most glamorous night, the Oscars, took place on Sunday and like you would expect, all the beautiful and talented people of Hollywood came out for the awards. Even though the weather was dull and gloomy with rain falling over California, the stars till shone on the red carpet.

Heres how the women of Hollywood decked out.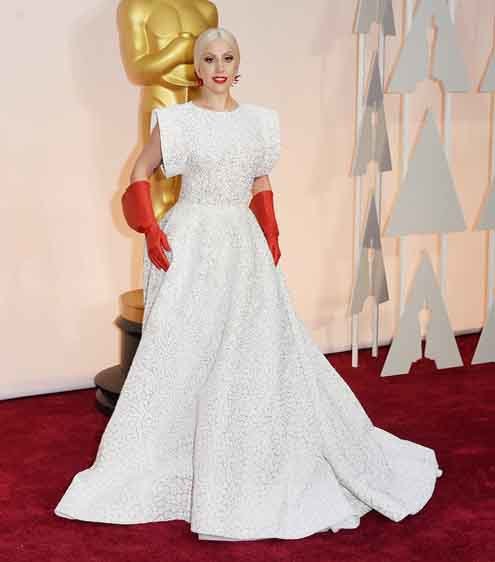 Never really expect Lady Gaga to do anything in small measures. Her style mantra has always been 'go quirky or go home. And thats exactly what she did at the Oscars. She paired her gorgeous Azzedine Alaa gown with gloves that are used to wash dishes. Thats right. But its Lady Gaga so dont be super surprised.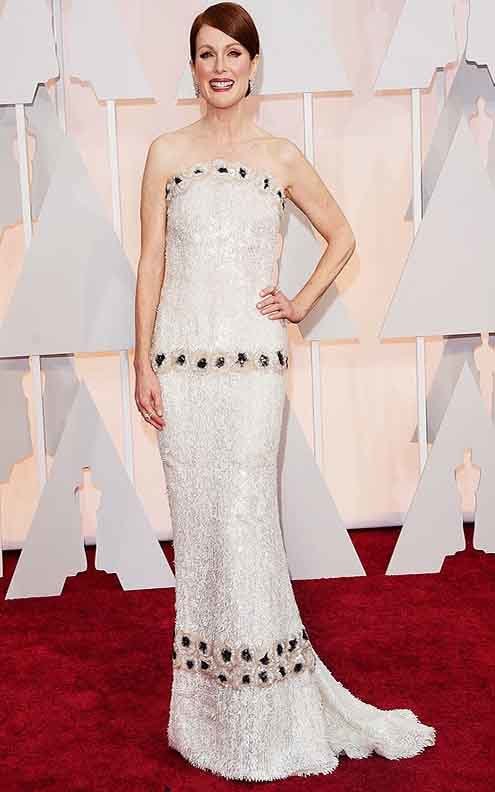 Best actress Oscar winner Julianne Moore had Chanel custom make her look and they did a great job. The details on this dress are insane and totally something an Oscar favourite would wear. Its not a dress that is screaming for attention. So, if you dont win the award you can quietly slip away to the bar but if you do win the Oscar, its a great dress to win it in.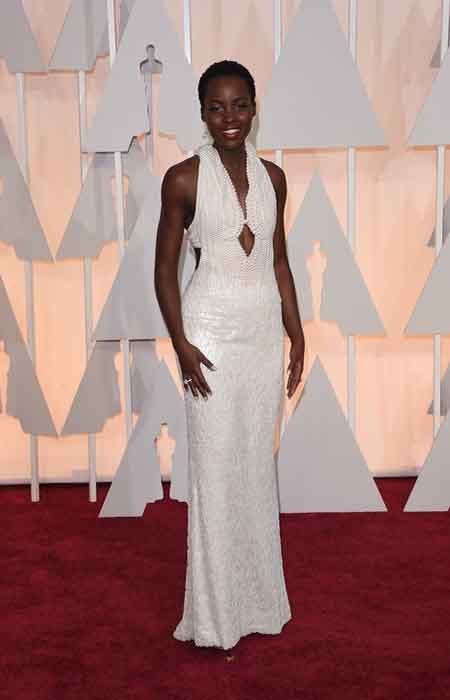 Last years Oscar winner Lupita Nyongos custom made hand-sewn Calvin Klein Collection gown was encrusted with close to 6,000 not beads but pearls. Its stunning and everything youd expect from an Oscar gown.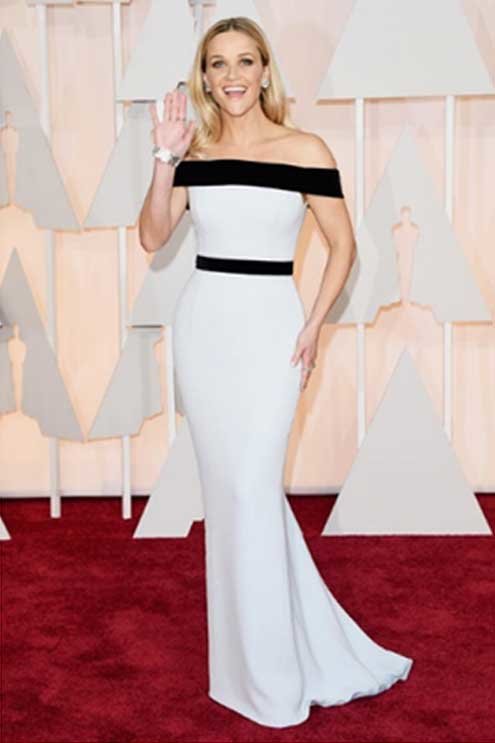 Reese Witherspoons Tom Ford gown is classic and sleek but is putting me to sleep. Its like a melodious lullaby. Not bad at all but not exciting enough.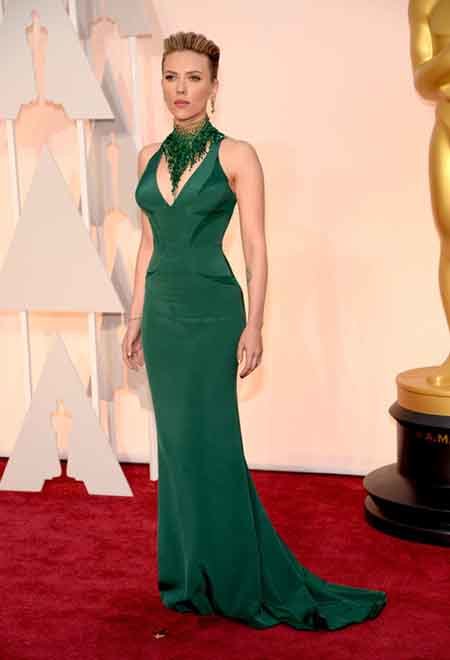 in this plunging green Versace looks lovely. But thats something pretty obvious. Like, itd be really tough for someone like Scarlett to look bad even if she was wearing a dress made out of tin foil.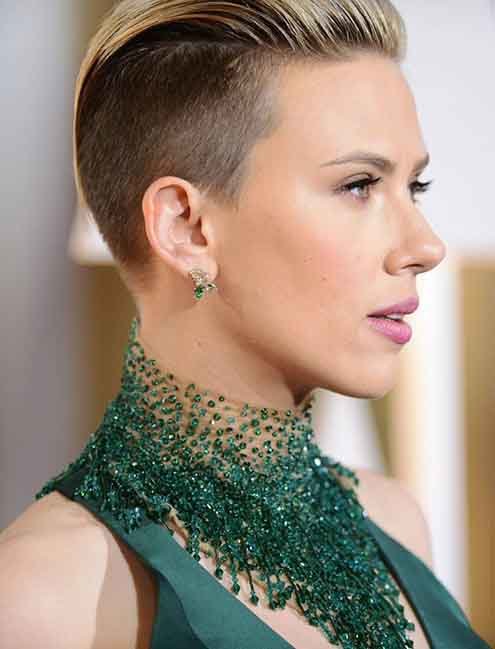 But lets talk about the undercut shes rocking. Its something a lot of the urban chic guys have on but the fact that Scarlett decided to go under the razor gets so much of my respect. Thats because as women we attach so much importance to our hair and a buzz cut is not something we are terribly confident of carrying off.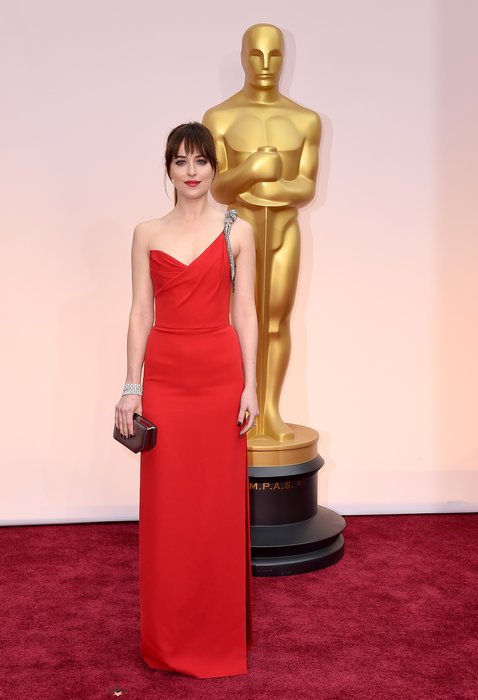 Looks like girl-of-the-moment Dakota Johnson has had her fill of grey and hence picked a stunning red column gown by Saint Laurent. She kept it clean with minimal jewellery and her hair in a ponytail to show off the lovely shoulder detailing.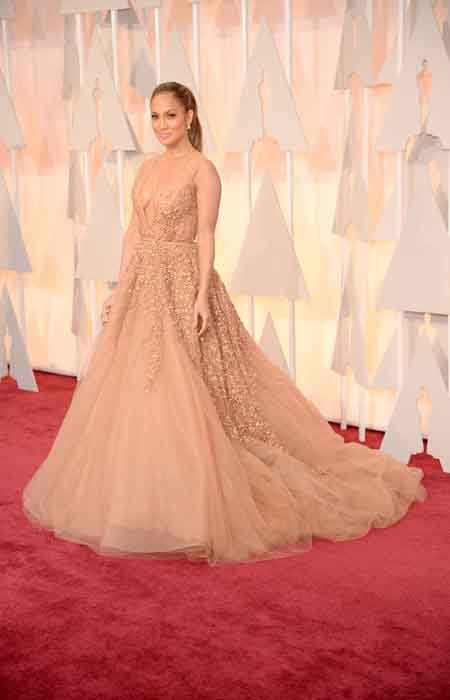 Wow! Now, this Elie Saab number is not something Jennifer Lopez would normally go for. She likes her figure-hugging, sequined Zuhair Murad gowns. But this one is the exact opposite of her go to look. Its dreamy and floaty but still very JLo with the plunging neckline.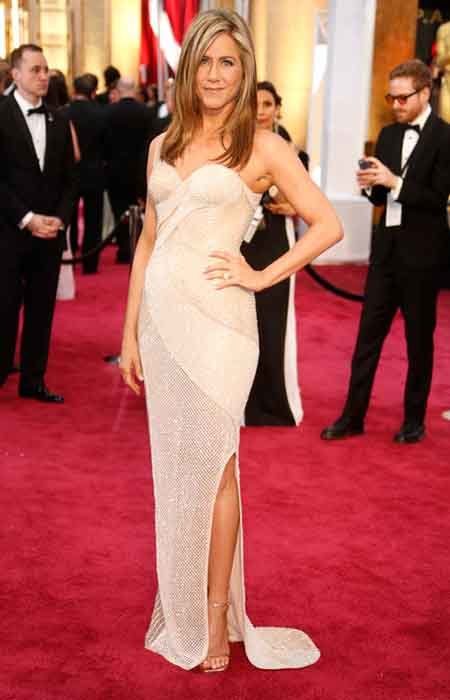 Another Jennifer, this one an Aniston, gave us exactly what weve come to expect from her. The silhouette of the nude Atelier Versace gown with the slit is something that weve seen on her before as is the straight hair. But if something works, why really bother messing it up, right?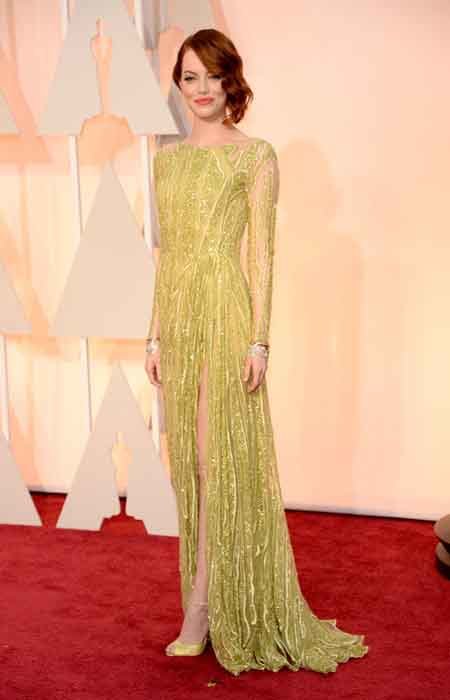 Emma Stone also picked an Elie Saab look. The golden hue went so well with her fiery red hair. Emma changes her style game with such ease she can be preppy and cute one minute but stylish and elegant the very next. But gosh! The detailing on this one is making me cry happy tears.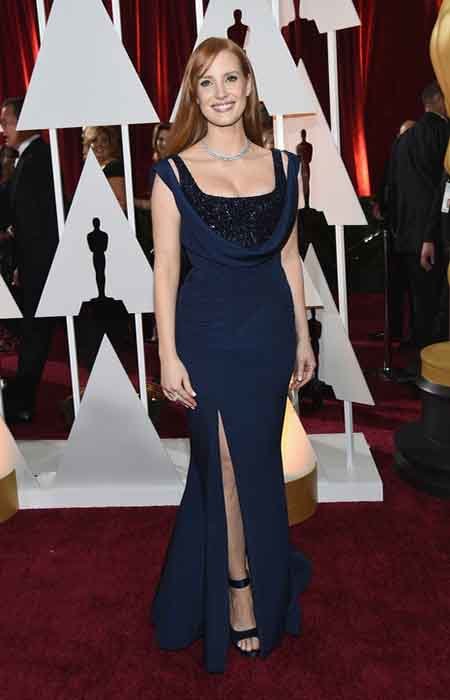 Jessica Chastain flaunted what her mama gave her in this custom Givenchy by Riccardo Tisci gown. And good lord, those curves! Keep it coming, Jessica.



Another delight on the red carpet is Anna Kendrick. In a sea of reds, blacks and whites, Annas coral Thakoon gown stood out. Her look was elegant, classy yet the colour kept it fresh and young. Never change, Anna. Never change.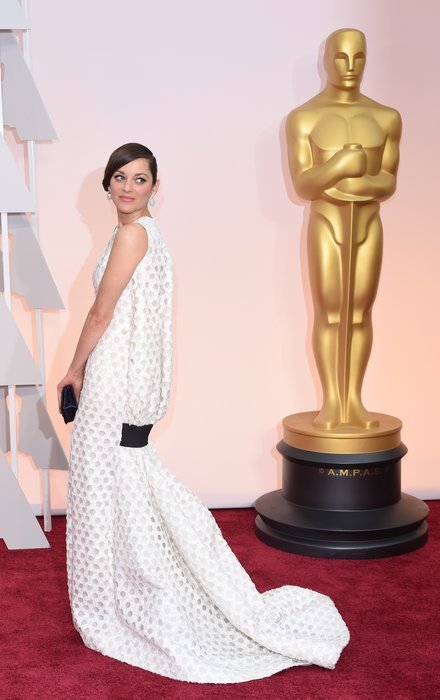 Marion Cotillard is a beautiful, beautiful woman and there is no doubt about it. But Ive got only one question why does her Dior gown have a black patch on the back? Is the gown censoring itself? Is it for a better grip for when she sits down? What exactly is its purpose?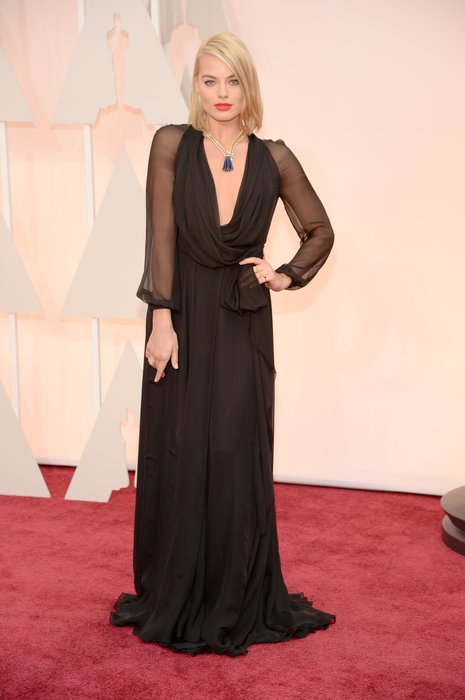 Those eyebrows! I want them! And that necklace too. Can someone tell me how I can get in touch with Margot Robbie?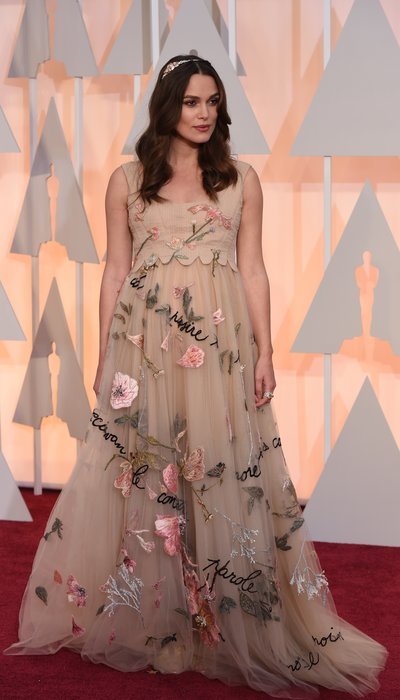 Keira Knightley decked out her baby bump in Valentino with some writing on the dress. I quite like this trend of words on a dress but I only wish it was in vogue while I was still in college. I could have passed all my exams by scribbling the answers on my t-shirt in the name of fashion.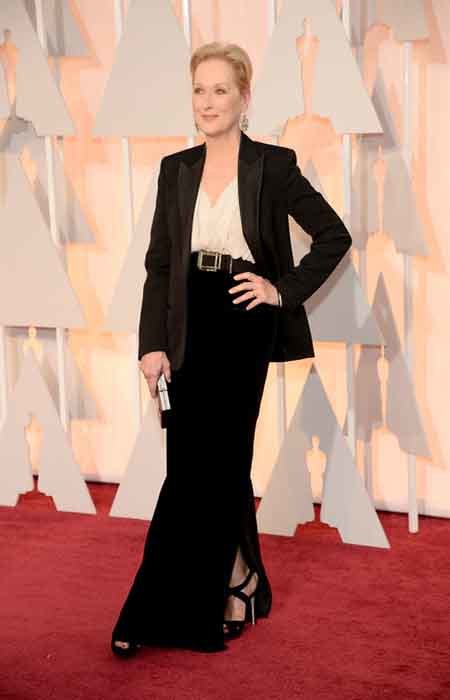 Where can I sign up to see more women in blazers on the red carpet? Tell me, Meryl Streep, where can I sign up?