Holi 2020: Deepika Padukone, Alia Bhatt, Bhumi Pednekar: 5 Divas Who Have Made Holi A Fashionable Festival
One can never imagine wearing fashionable clothes to play Holi and if you are thinking of opting for one, here's a perfect go-to article for you guys and get inspired by Bollywood ladies like Deepika Padukone, Alia Bhatt, Bhumi Pednekar, Huma Qureshi and Aishwarya Rai Bachchan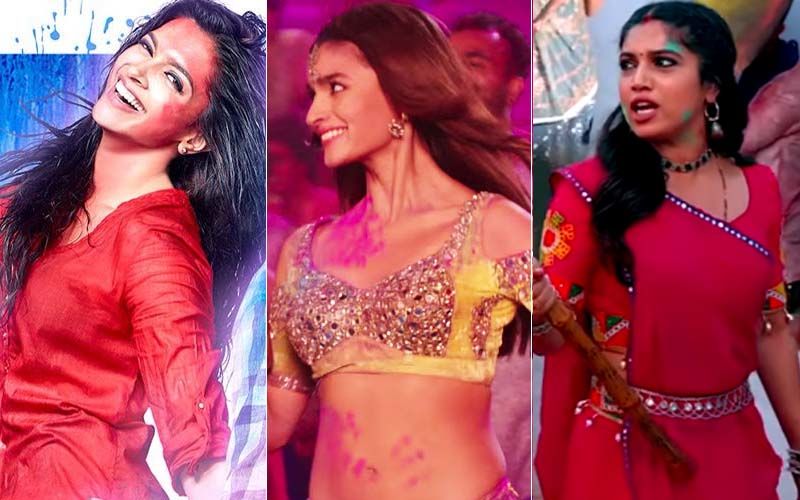 Holi is considered as one of the most revered and celebrated festivals of India and it is celebrated in almost every part of the country. Holi is the festival of colours where people let themselves lose and get submerged in colours. It is also sometimes called the festival of love as on this day people unite, forgetting all resentments and all kinds of bad feelings towards each other. Whenever it comes to playing Holi, people bring new colours, water guns home but the most important while going to play Holi is a costume. Yes, what clothes to wear is a matter of concern while getting down to play Holi.
We remember that we used to decide our clothes way in advance. Or mothers used to keep the old clothes aside just for the Holi occasion. But our Bollywood divas have shown us otherwise, they have showcased a fashionable side of Holi which we can even imagine donning them during the occasion. But if you are thinking of opting for one, here's the perfect article for you guys and get inspired by Bollywood ladies like Deepika Padukone, Alia Bhatt, Bhumi Pednekar, Huma Quereshi and Aishwarya Rai Bachchan.
Deepika Padukone:
Do we even need to say anything as we all remember her from Balam Pichkari song from Yeh Jawaani Hai Deewani film? Her red shirt with denim shorts became a rage and why not? The attire not only looked super sexy but super comfy as well. However, where one would consider covering themselves from head to toe while playing Holi, Deepika told us to go bold.
Alia Bhatt:

The actress ditched comfy and opted for some desi. In the song Badrinath Ki Dulhania, Alia wore a mirror work yellow lehenga, though it looked pretty light, but come on, who wears a lehenga while playing Holi? Almost no one, but Alia is here to break the stereotype so this can be your thing if you want something fashionable.

Bhumi Pednekar:
In the song Gori Tu Latth Maar, we liked how Bhumi dressed in the song. It wasn't too over the top neither looked undressed. Since she hails from a remote village where people always wear a saree and salwar kurta, this seemed pretty fashionable to those standards. The outfit is not only colourful but quite up to date as well. This can be worn if you believe in fashionable Holi celebration.

Aishwarya Rai Bachchan:

Very few people might remember this song but she looked extremely gorgeous. The song we are talking about is Chhan Ke Mohalla from Action Replayy. Wearing a plain white Kurta with pink dupatta and neon chudidar, Ash looked every bit of a diva in the attire. Now, that's the attire one can opt but again thinking it is white, girls would rather stay away from it. Despite the condition, this attire will not only look fashionable but it will definitely make everyone's head turn.
Huma Quereshi:

Seeing her attire in Go Pagal, this can be worn while playing Holi as it is a 'fuss-free' attire. The long elaborated skirt with a short kurta is pretty amazing to don. Of course, its not something that you can go gaga over but Huma's dress is a winner.

Image source: YouTube/ T-Series