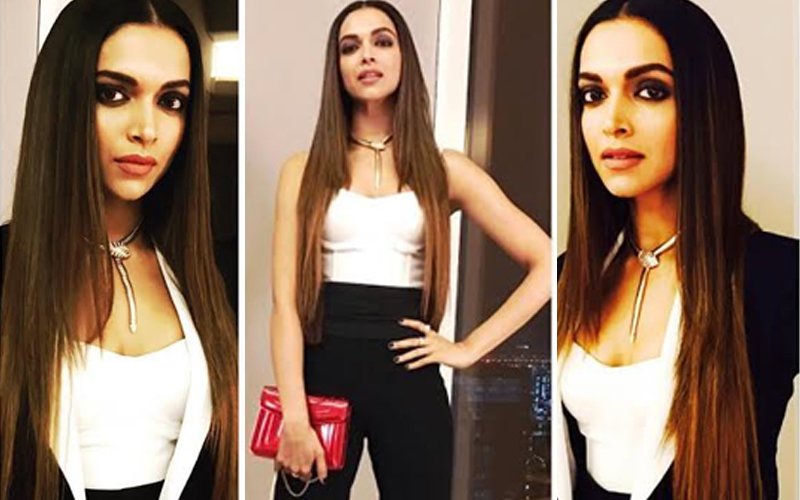 Usually, I make up my mind quite easily about my like or dislike for a certain look. But Deepika's latest avatar at the Esquire Awards in Dubai has left me confused, more so because her last few appearances have not impressed me at all.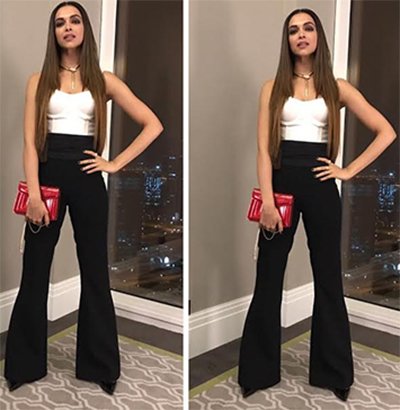 Image Source: instagram/shaleenanathani

Although I like the entire bell-bottom pants feels, but the colour selection and the corset is irritating me like a fly in a closed room. The black cummerbund is equally unattractive. Whole look is kind of pleasing but when I break it down, I see a lot of loop holes.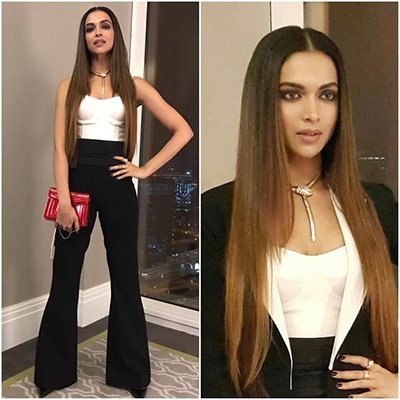 Image Source: instagram/namratasoni

The saviours were- Deepika's lovely tresses, full points to her hair stylist for experimenting with the long straight locks, the amber tone makes it totally eye-catchy! The kohl eyes and the basic nude make-up are a 100 on 100. Thank You Namrata Soni, who was the brain behind her hair and make-up for the occasion.

I wish Shaleena Nathani (Deepika's stylist) thought about giving a different colour combo than the done to death black and white. The good part is the red clutch and the choker which breaks the boredom of 'black-o-white'! The style of the corset is also outdated and thank god she got rid of the blazer for the rest of the evening.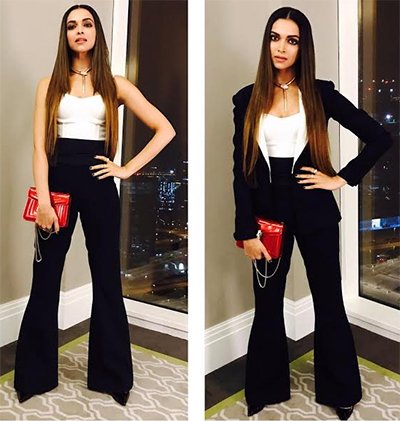 Image Source: instagram/shaleenanathani

Coming to the designers, Deepika wore a Monisha Jaising YET AGAIN! The last time she donned a Monisha Jaising was at the EMA 2016, where she received a lot of backlash for her red carpet appearance (Deepika Padukone Should Make An SOS Call To 'Good Friend' Priyanka Chopra!, Nov 7).

What's up Dippy? I am really missing that diva who cracks it with the fashion world each and every time she steps out of her house! Where is she?


Thumbnail Image Source: instagram/shaleenanathani