Huma's Fashion Faux Pas, Anushka Goes Distressed
Ayesha Nair takes a cursory look at the fashion quotient of the events last week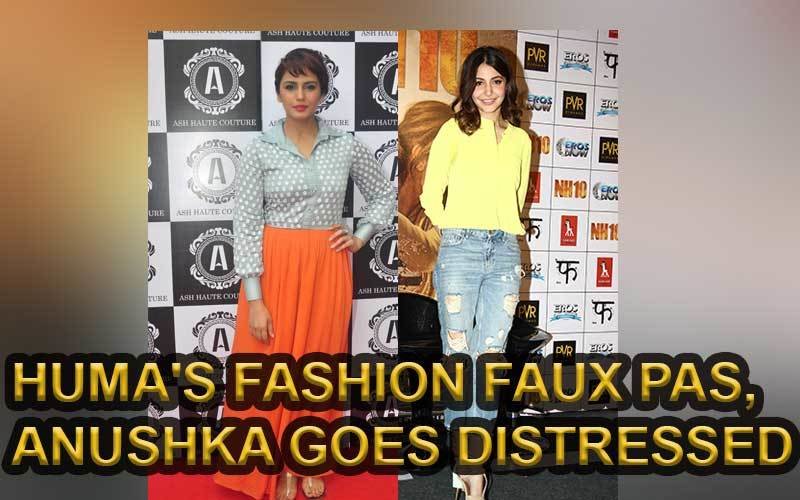 You wore WHAT!?

Ayesha Nair takes a cursory look at the fashion quotient of the events last week


Just because awards season is over does not mean that Bollywood has stored away their glamorous looks. If anything, they have an awards season hangover and are still bringing fashionable looks to the various events they attend.

Sonam Kapoor left home for three different events and all the three times she gave us drastically different looks.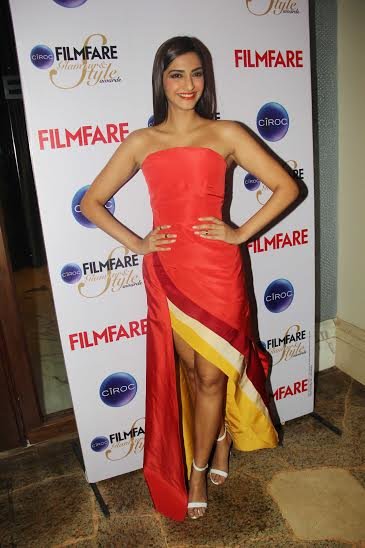 This red strapless number from Rosie Assoulin is close to perfection. Love that she kept it simple with no jewellery cluttering the look. But I'm seriously wondering how she sat down comfortably with the high cut of the gown.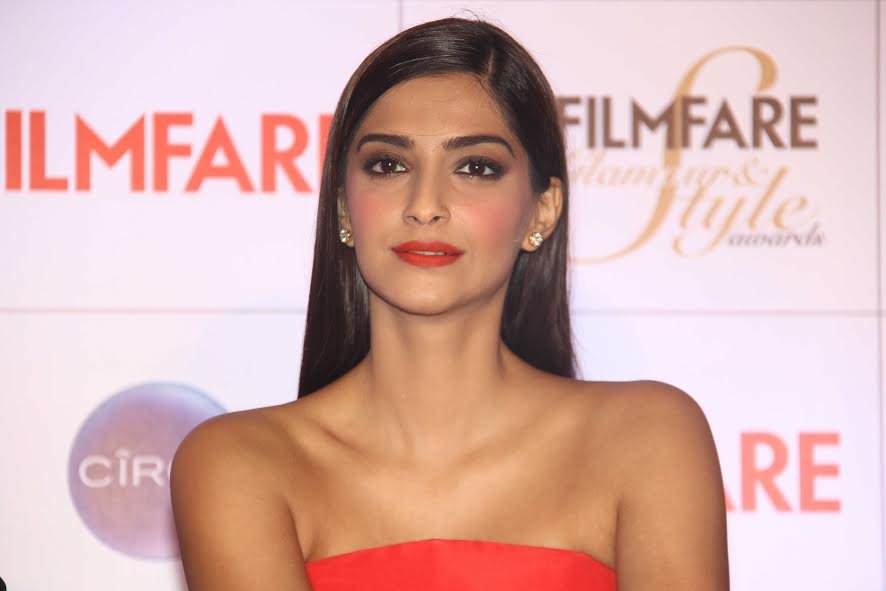 Her make-up, if a little generously applied, was pretty flawless too.
She was also seen in a classic black gown by Ashi Studio. This time she went with a little jewellery that complemented the look well. Whenever I see a look like this it instantly reminds me of royalty. This looks like something a duchess would wear while entertaining state dignitaries. Its classic, glamorous yet nothing too out there as to offend those gathered.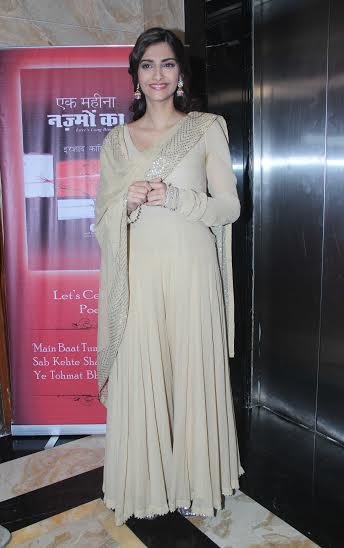 Sonam chose another look that was the opposite of the other two. Now, the colour on this anarkali might seem a little washed out but seeing as how the event was a book launch of Urdu poetry, dont think a leopard print mini skirt would have been appropriate.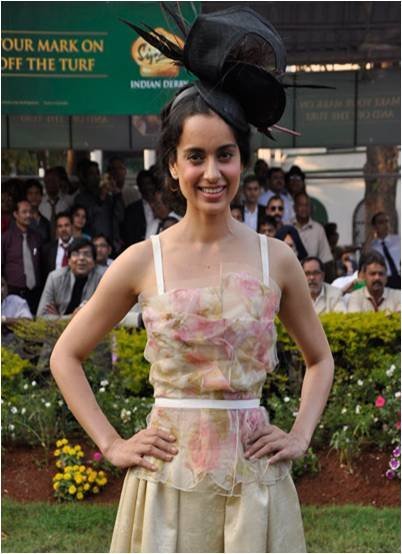 Kangana Ranaut went to the Derby in a subtle Dolce & Gabbana look. Its delicate, flimsy and light and Im absolutely in love with it.

She also donned the mandatory fascinator. Now, heres the thing about fascinators they look crazy. Whichever one you choose they still look crazy. I think its because were so not used to seeing them in everyday wear that when we catch someone perched with a fascinator atop their heads with things sticking out, were tempted to ask, "Signal mil raha hai kya?" At least Im tempted to ask.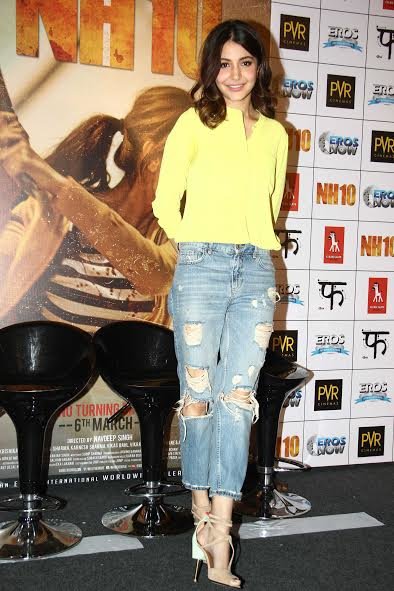 Anushka Sharma shone bright in a yellow top by Marks & Spencer and distressed jeans. I just dont get the point behind distressed jeans. Like why would you willingly buy torn clothes? Call me old school but when I buy clothes I like them to not be torn and tattered.

But what saved the day were those gorgeous Givenchy sandals.
I so want to camp outside Huma Qureshis home and be a pain in her backside till she goes back to the amazing fashion she showed us just a few months ago.

This green jumpsuit is not doing anything for her gorgeous curves. And whats up with her new haircut? Those bangs need to go and STAT!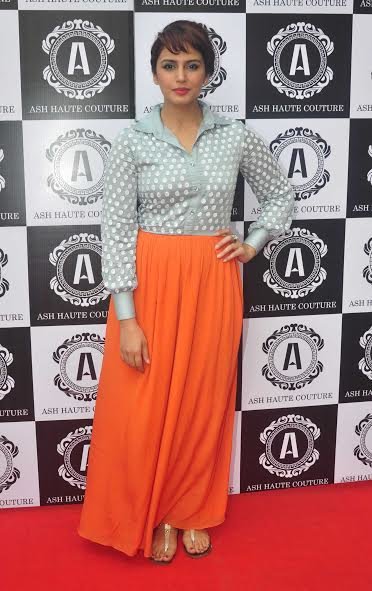 Now this looks a tad better. Im still disliking the hair but I like the colour combination of the dress.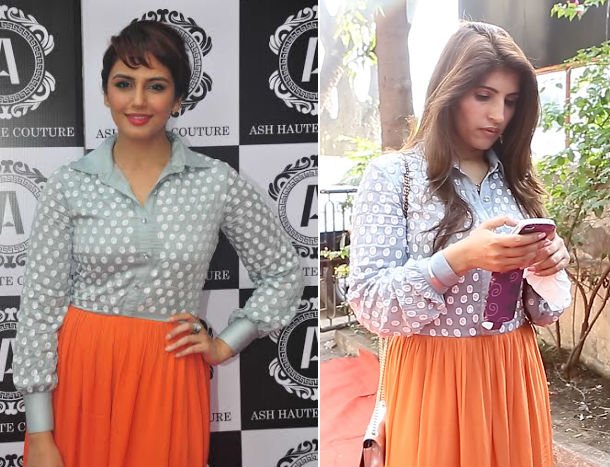 Guess it was a hit because at the same event another guest had worn the exact same look!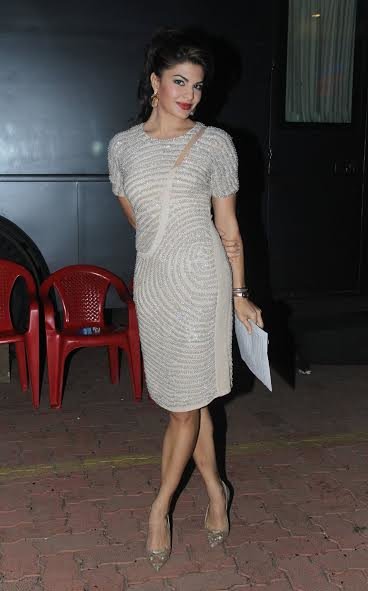 Even though the dress lacks no bling, Jacqueline Fernandez brings a subtly to it. And the little details on this dress are insane.