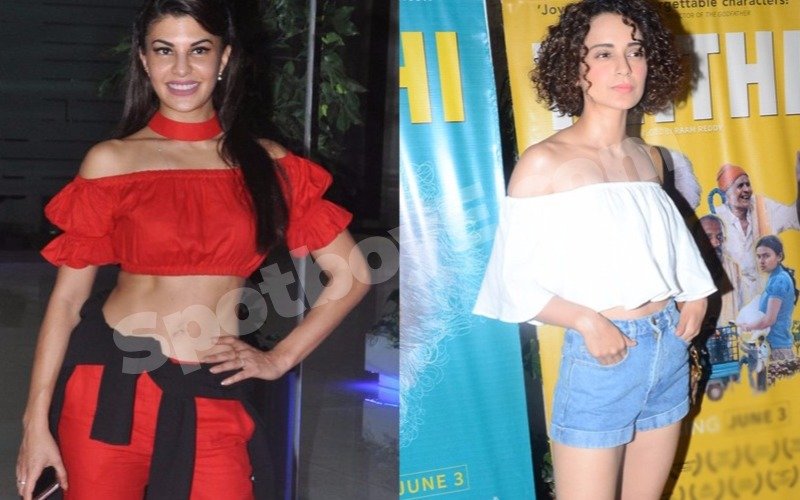 You Wore WHAT!?
Jacqueline Fernandez has clearly given up on covering her shoulders. Looks like she was disappointed by the fabric covering her shoulders and decided that it's only going to be off-shoulders from now on. How else can you explain two off-shoulder looks in one week?


Kangana Ranaut too subscribes to the above thought.
Seems like someone did not tell Deepika Padukone that it's boiling hot back in India, because she returned home in leather pants and knee-high boots. And don't even try telling me that that's how she got on the flight and did not have time to change. If she had time to do her hair and make-up (because no one looks THIS perfect after an international flight), she had time to wear something other than leather pants. What am I even saying? She looks perfect in them.
Those zips better open into tiny pockets where John Abraham has stored tiny sachets of protein powder because otherwise they are pointless.
Say whatever you may about Imran Khan, the guy knows how to bring it on the red carpet.
Kunal Kapoor is wearing, what my science professor would call, a baba suit.
And again, thank you Lord, for letting me live in the same times as Rahul Khanna.
Image source: Manav Manglani