Jacqueline And Sonam Are Such Drama Queens!
Here's the latest update from the world of Bollywood. We bet you wouldn't want to miss this. Read on for details... The two brought major drama to the red carpet, says Ayesha Nair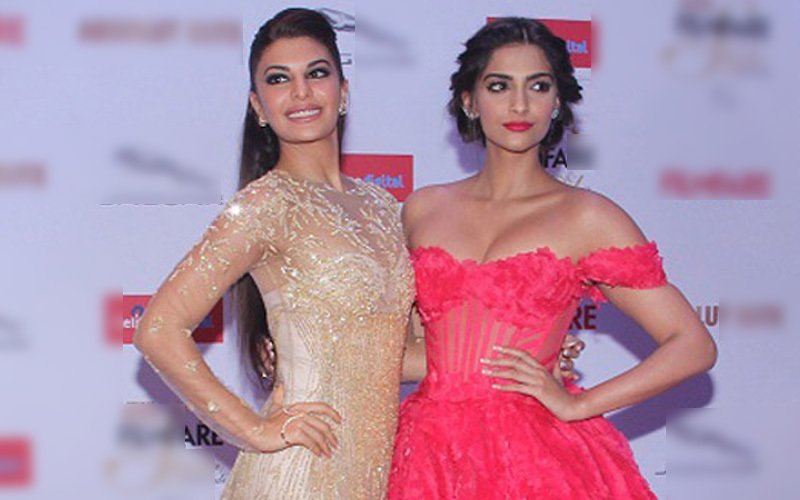 You Wore WHAT!?
Bollywood blinged out for a fashion awards night. Check out their looks.
Jacqueline Fernandez wore a gorgeous sheer gown by Shady Zeineldine. The work on the gown is delicate and so is Jacqueline's entire look.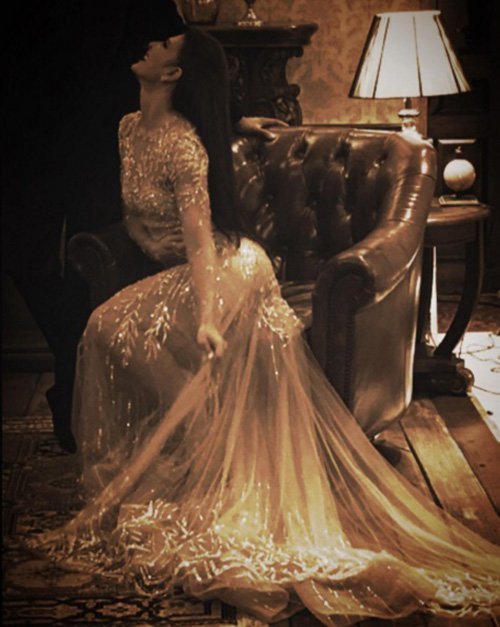 Image source: Instagram/chandiniw
I mean, she's totally loving it.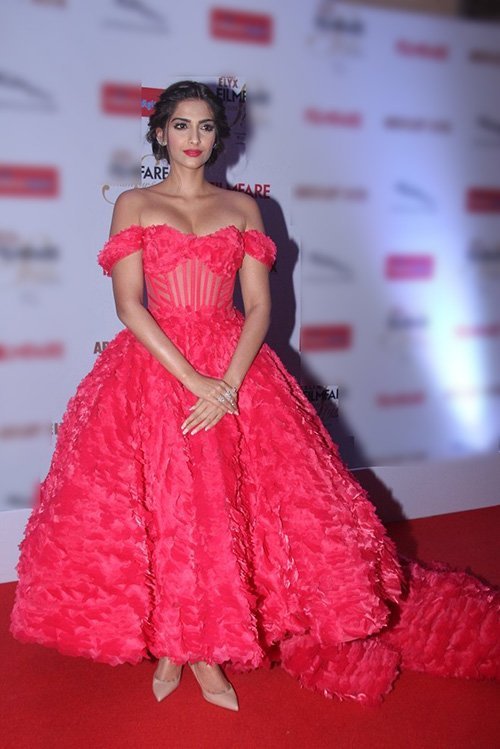 Sonam Kapoor looks like a topper atop a 5-year-old's birthday cake. Does that make her yummy looking? Maybe.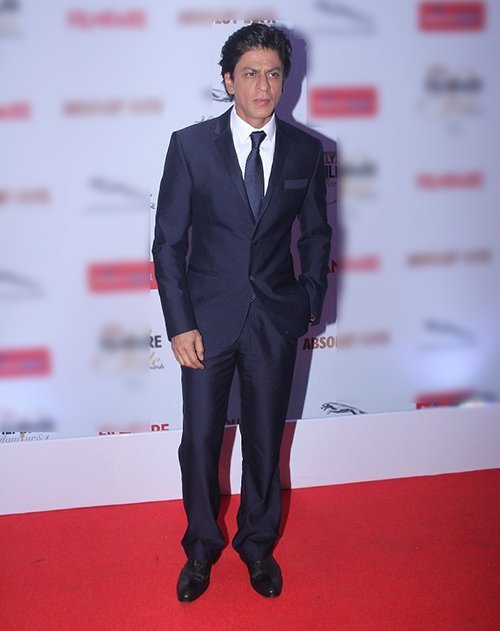 Now that's how you do dapper.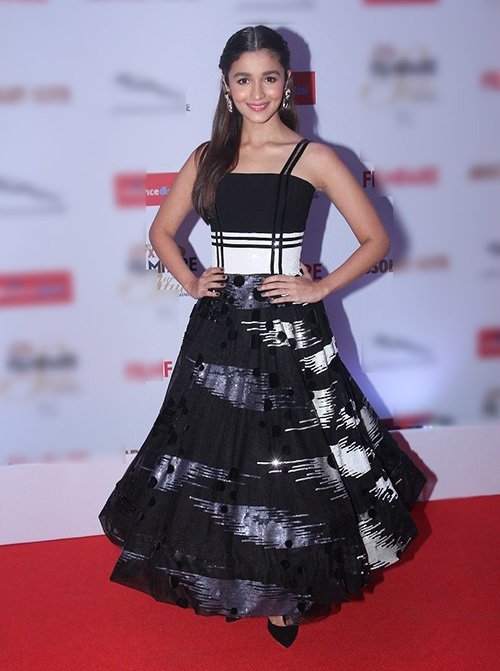 Alia Bhatt picked a Georges Chakra gown which, a colleague of mine says looks like the pattern on a chatai. I don't think that's far from the truth.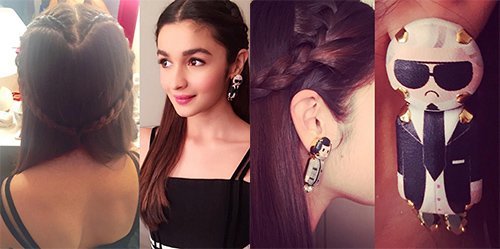 Image source: Instagram/ aliaabhatt
Alia, however, more than made up for it with a heart-shaped braid and Karl Lagerfeld and Coco Chanel inspired earrings. I want those earrings. I NEED those earrings. I MUST have those earrings.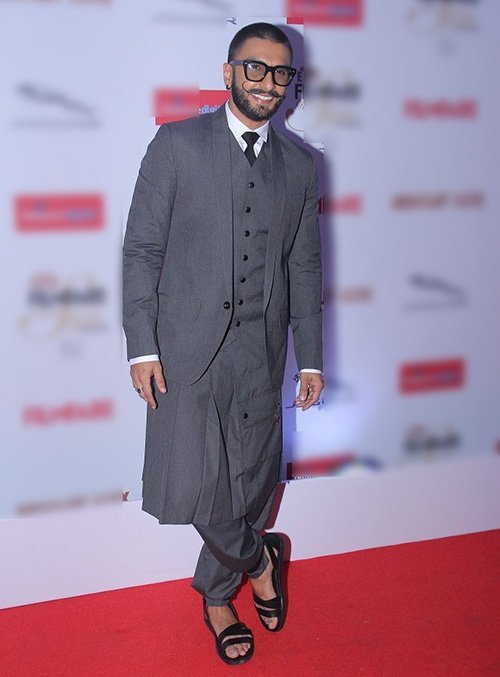 Ranveer Singh is killing it in a three piece suit with a SKIRT and trousers. I think it's time the rest of us packed up and went home.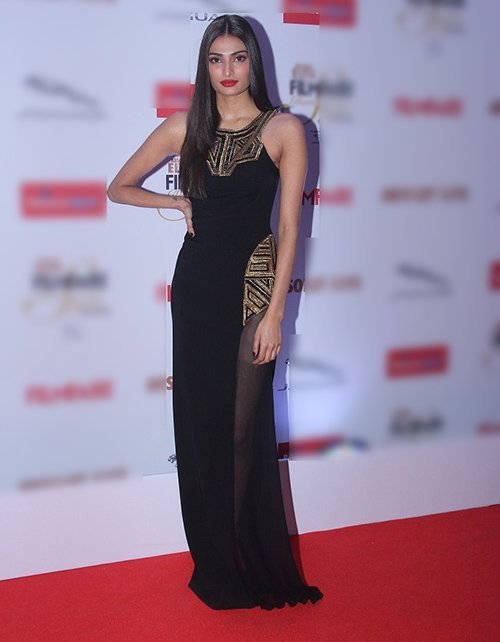 Athiya Shetty practically set the red carpet on fire with her scorching look by Amanda Wakeley. That hint of leg through the sheer panel is sexy yet classy. We do have a very smart dresser on our hands.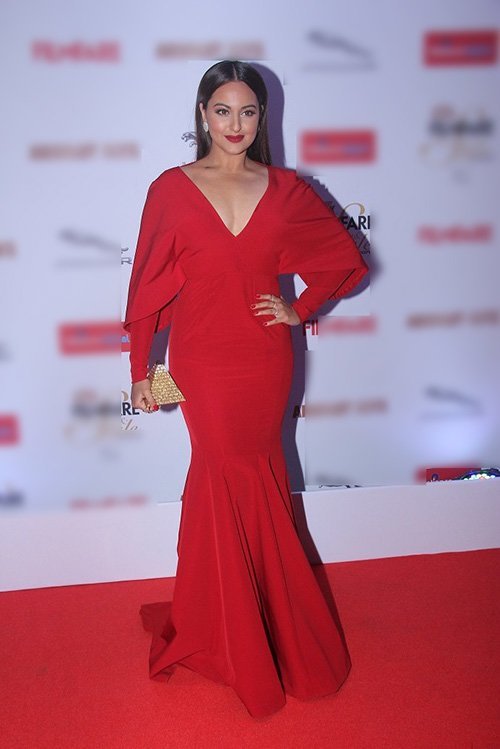 Honestly, I can't make up my mind if I like Sonakshi Sinha's ensemble or not. I know that the make-up is way too jarring but what about the actual Monisha Jaising gown?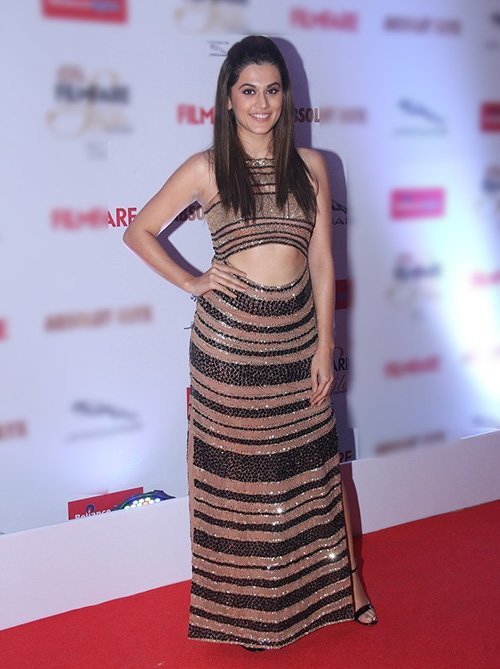 Should we tell Taapsee Pannu that there's a gaping hole right in the middle of her dress? This one might not be as bad as I'm making it out to be.
Image source: Manav Manglani