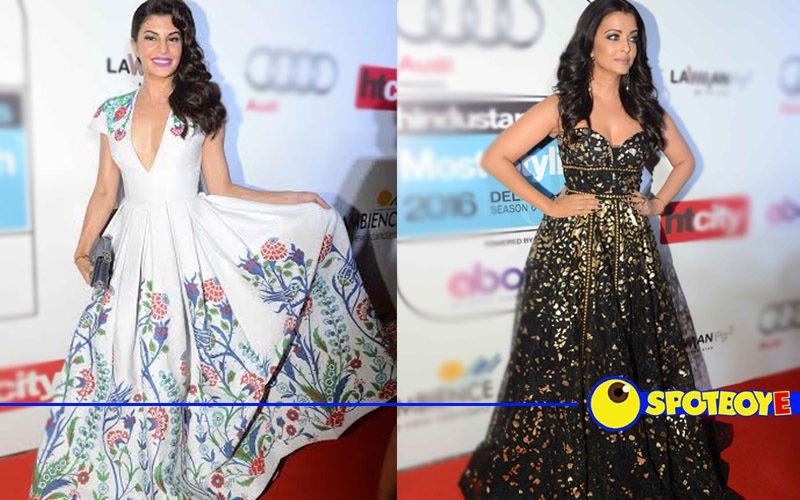 You Wore WHAT!?
Bollywood's most stylish descended on the capital to walk the red carpet for the HT Most Stylish event. But were they really that stylish? Let's have a look.




Looks like someone's taking make-up cues from Aishwarya Rai Bachchan. Jacqueline Fernandez wore a lovely Andrew GN gown but it was her purple lip that caught my attention. Sure, it's not like Aishwarya has a patent on purple lips but her Cannes appearance is still very fresh, so Jacqueline is bound to be compared to her. Personally, I think Jacqueline pulled it off better.




Aishwarya (sadly) did not show up with crazy lipstick on. She did show up in a strapless Naeem Khan. It's a gorgeous gown and Aishwarya looks near flawless.




Shraddha Kapoor wore Dior head to toe. I'm not a big fan of the toe and neither the head (her make-up looks very off).




I LOVE it when actresses chose to wear a suit. It's sexy, fierce and I can't stop looking. But maybe this one would have been better without the crazy big bow.




I've always wanted a skirt made of jaunty shoe strings. The Gods have answered my prayers.




My mum will be very happy with this jacket because it looks a lot like the rug we have at home.


Image Source: Manav Manglani