Kajol-Kriti Lock Horns
Ayesha Nair pits the two fashionable ladies against each other. Who will emerge as the style diva?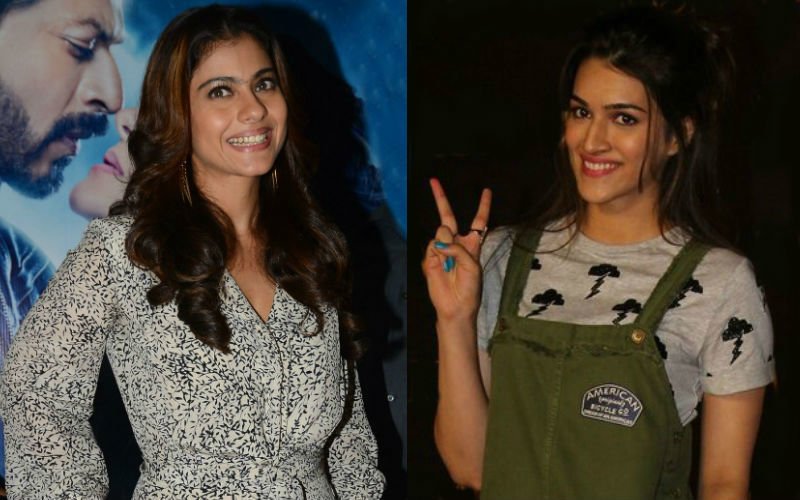 You Wore WHAT!?
It seems that everywhere I turn I run smack into a Dilwale promotional activity. Which I don't mind much because a) Shah Rukh Khan and b) I get to eyeball Kajol and Kriti Sanon's many looks.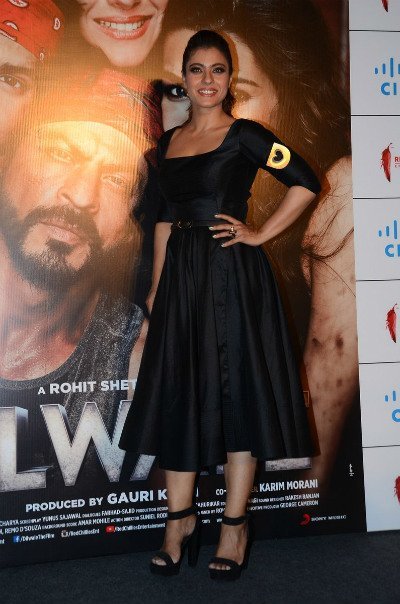 For the Dilwale trailer launch, Kajol wore a simple Swapnil Shinde dress with a square neckline and a full skirt. The silhouette had a retro feel to it and I LOVE retro.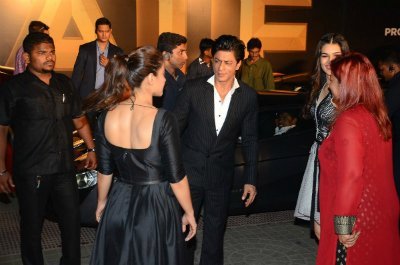 But what was with the tie thingy at the back? Was it a dress AND a sari blouse?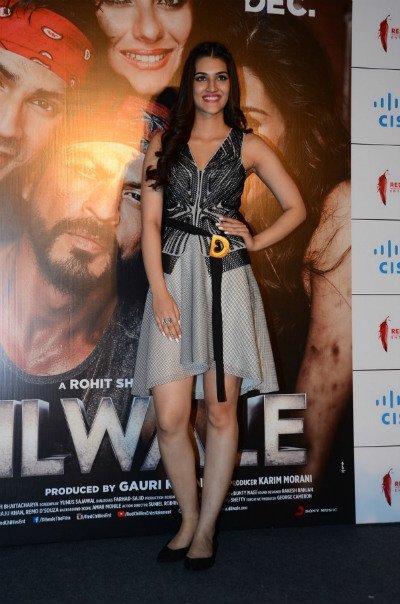 Kriti was in Rohit Gandhi + Rahul Khanna separates. It seemed a little blah. Like there was nothing exciting going on. And what's up with Kriti wearing flats? Own your height, girl!
Kajol takes this round.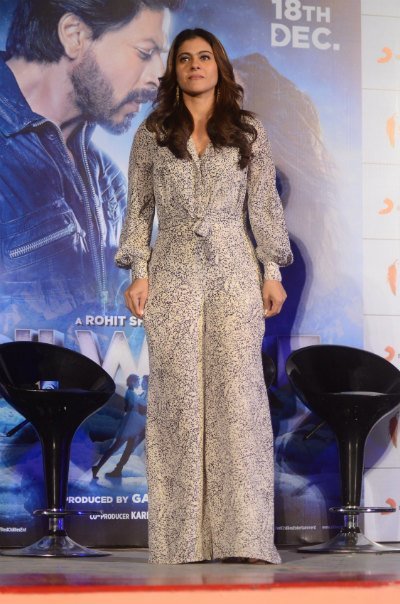 When it came to launching the romantic song Gerua, you'd think that, keeping the song in mind, Kajol would have worn something flowy and romantic like a sari. But all we got was her in a jumpsuit! An unflattering jumpsuit.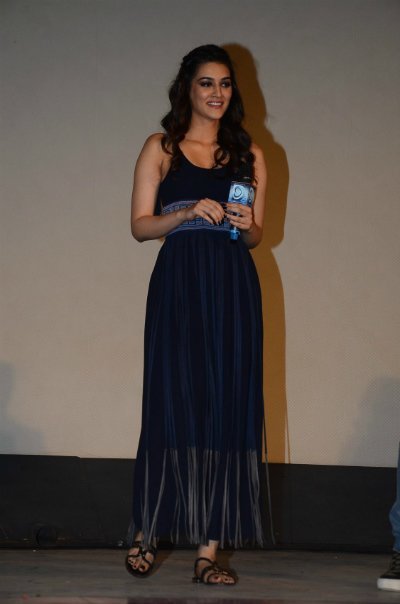 Kriti did not fare any better. Her fringe dress hovered somewhere above her ankles. Wonder why. It's not like she had great footwear to show off.
No points to either lady.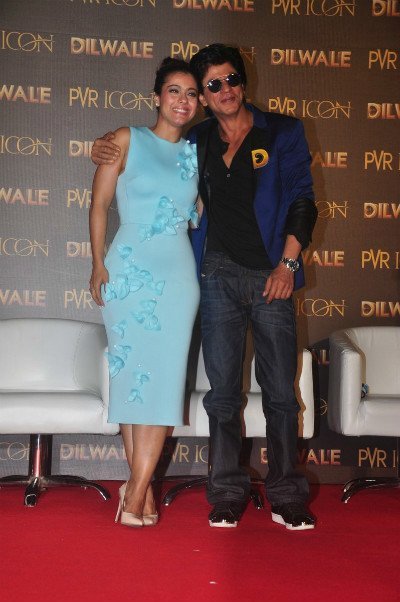 Thank God Kajol got back in the game with this Gauri and Nainika number. It did far more justice to her than the jumpsuit. With a topknot and pumps, she looked glamorous and like the movie star she is.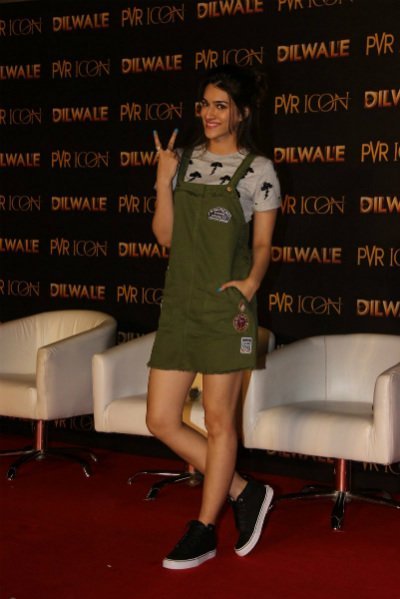 In comparison, Kriti looked like a schoolgirl on her way to maths tuitions. Anybody would in a pinafore. But, thankfully, this one time her footwear actually made sense.
Kajol aced this event hands down!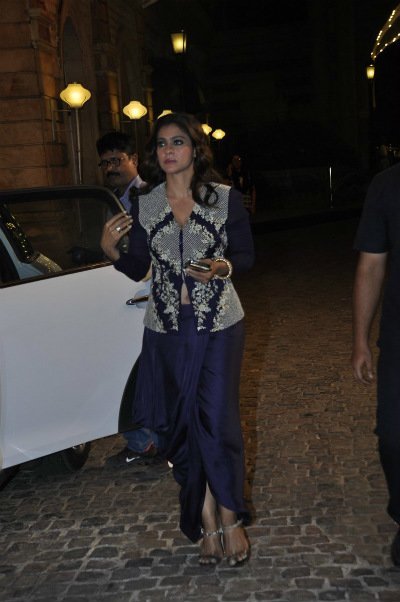 But then Kajol went and undid it all in this jacket and draped skirt. Honestly, the only thing that could have saved the look was an entirely different ensemble.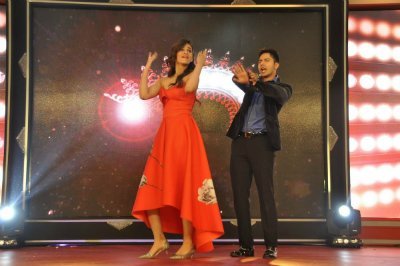 At the same event, Kriti killed it an amazing Dolly J dress. It fell well, was a great colour and could possibly be her best Dilwale promotions look as yet.
Kriti takes this round.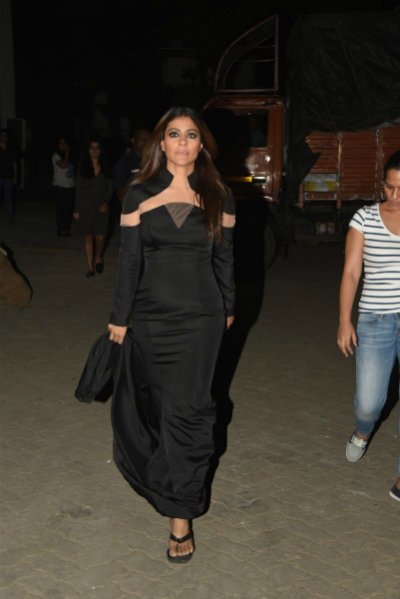 The team slipped into formal gear with Kajol in a gown with a terrible neckline. The sheer neckline is so obvious that it defeats the purpose of being sheer. And Lord, I hope she did not actually wear those chappals under the gown.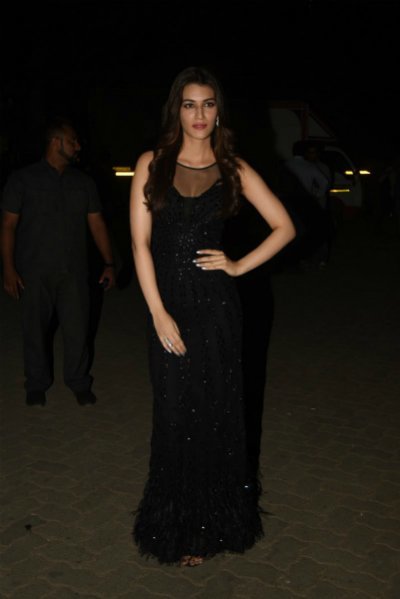 Now Kriti was a vision to behold in the beaded gown. She looked elegant and statuesque.
Kriti wins my vote and heart.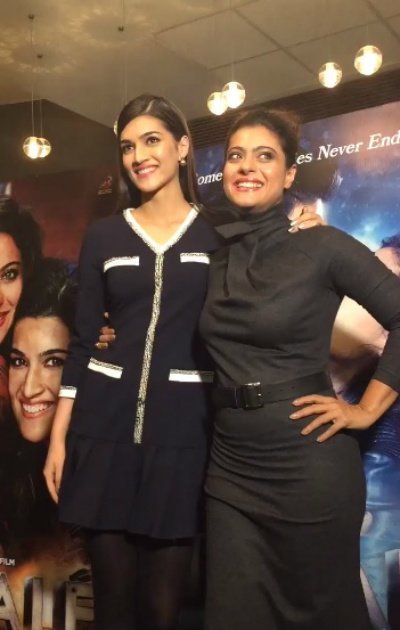 Image source: twitter/RedChilliesEnt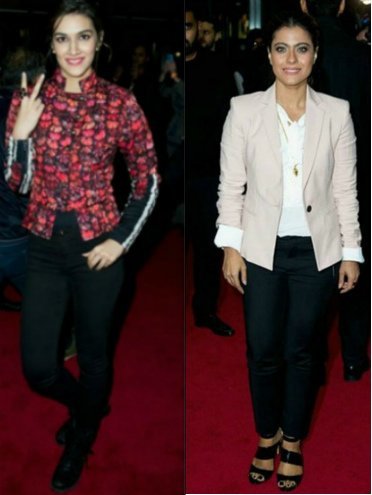 Image source: Instagram/bollyfashionfiesta
For their UK press tour, Kajol and Kriti went uber chic. First, both wore dark colours and then switched things up in bright jackets. I like Kajol's dress and Kriti's floral jacket.
So let's call this round even, shall we?
To sum up, both Kajol and Kriti are equally placed at three points each. But, as they say in the movies, picture abhi baaki hai mere dost! Dilwale will have many more promotional events and I'll be waiting at the finish line to see who wins this race.
Image source: Manav Manglani