Kareena Kapoor Khan Vs Michelle Williams: Mirror Mirror On The Wall, Who Blinged The Most In Atelier Zuhra Dress, Tell Us All?
Kareena Kapoor Khan and Lion King actress Michelle Williams wore a similar mirror dress at different events and floored us with their charm.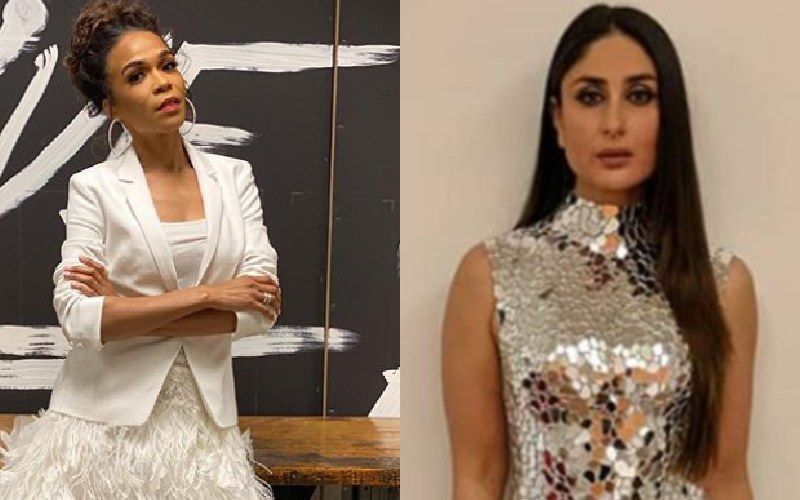 Two actresses wearing the same dress always draws attention. The fashion critic in you instantly takes the charge analysing who wore it better. So hey, just don't blame us when we do the same. This time around we have Bollywood's fashionista Kareena Kapoor Khan vs Hollywood's star Michelle Williams. At two different events, the two divas wore a similar dress and charmed us with their respective grace. But who wore it better? Let's find out.
Starting with Bollywood, Kareena Kapoor Khan in the year 2018 wore a mirror dress by Atelier Zuhra at Social Media Summit Awards. Blingy and mesmerising, she looked gorgeous from head to toe. Being Kareena Kapoor, she went very easy on the accessory and in fact wore no additional add-on to make her look good. She just let her dress and the charm do all the talking. Hair done straight, Kareena was being the usual fashionista that we know she is in this mirror dress.
Later, next year, at the premiere of Lion King in LA, Michelle Williams wore the same mirror Atelier Zuhra dress. She walked the red carpet like a boss lady and floored us with her infectious charm. Like Kareena, she went minimal on accessory too. In fact, her hair was done exactly like that of Kareena, straight and middle partition. The mirror dress accentuated her slender figure and made her look like a true blue diva.
Image Source: Instagram/michellewilliams/therealkareenakapoor