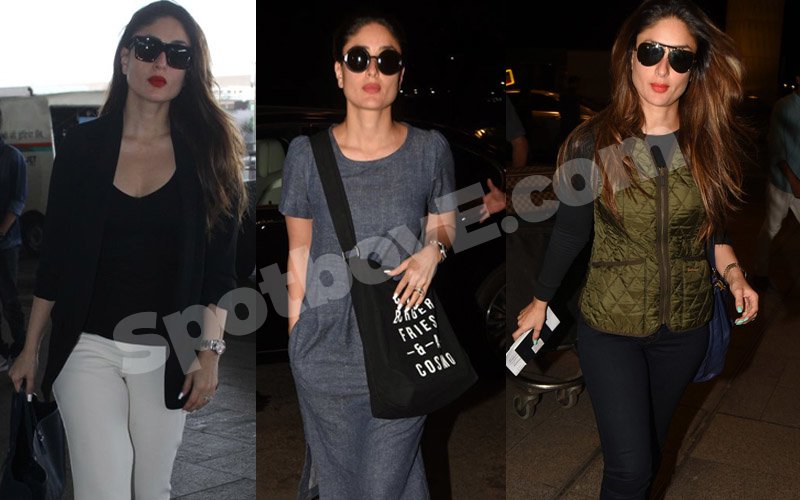 You Wore WHAT!?
Everyone knows that actors lead a jet-setting lifestyle. But Kareena Kapoor sets a whole new standard when it comes to travelling luxury class. And obviously, she does it in style.
Kareena looked like a boss lady wearing flared pants and a gorgeous shirt. The bird print adds a certain whimsy to the look but the cut of the blouse keeps things professional.
She put on the boss lady garb once again in her white pants and blazer. Honestly, it takes a person of great character to wear white pants on a flight where food is so easily accessible. Notice how she accessorised with the same bag and shoes as the earlier look.
Kareena kept things causal in a sweatshirt by Victoria Secret. The Panama hat is cool but I'm not sure it goes with the whole look of it.
I have coveted that bag in the past and I will continue to do so till eternity.
That sleeveless bomber jacket over the all black look is cosy and comfy. Also cosy and comfy AND blingy are those gold loafers.
This look seems pretty basic but let me assure you that the bag she's carrying itself is worth a one-way ticket to a swanky holiday destination.
Kareena wore this gorgeous Vrisa salwar kameez as she returned to Mumbai after a UNICEF event. It's a beautiful look and I've got no complaints here.


Image Source: Manav Manglani
All our pictures are free to be leaked without our permission. Do note: They are not Censor Certified.