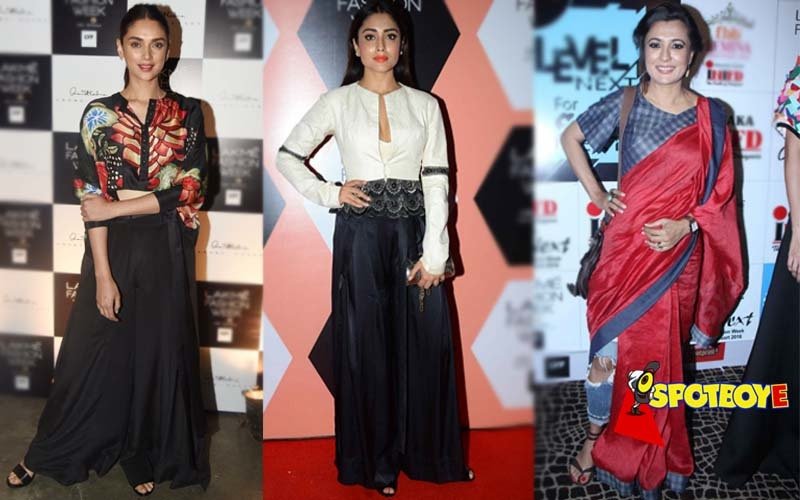 You Wore WHAT!?


Aditi Rao Hydari sat front row at Anand Kabra's show wearing a look by the designer. It's good to see that we're still doing palazzos because they are super comfy and so perfect for summer. Aditi too seems happy with this and is practically glowing. I love that her styling is minimal.
Shriya Saran too was in Anand Kabra. This was more fanciful than Aditi's.
And Shriya could even do tricks in it.
Mini Mathur wore a denim inspired look by Gen-Next label Aaylixir. I'm all for experimenting, but can we just leave the sari alone? Why fix something when it ain't broken. What's wrong with wearing a humble petticoat under your sari and not a pair of ripped jeans?

Mandana Karimi wore a look by another Gen-Next designer Agrima Batra. The concept was that of no wastage, which explains the fabric swatches on the sleeves. It's a pretty cool way of funking up a basic black-and-white ensemble. Mandana wears it well, but what about the rest of us who decide to wear it to a party? Would we be accepted as fashion forward or made to stand in a corner?


You really have to get behind Kiran Rao's style and I totally dig hers on most days, but those shoes! Argh! Maybe she should have just come barefoot. It's fashion week; people would think it was some major style statement.


Thumbnail Image Source: Manav Manglani