Love Deepika Padukone's Messy Waves Hairdo? Here's An Easy Way To Get The Look!
Straight hairdo is passé. Who doesn't want those natural waves in their hair? Deepika Padukone sports a lot of messy waves. We bring to you an easy way to get the waves, without using curlers or rollers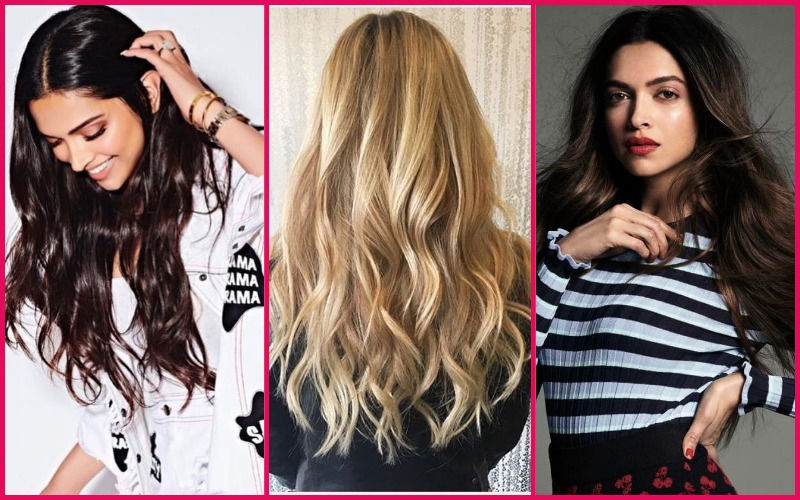 Waves never get out of fashion. While there was a phase where girls blindly went for harsh treatments to straighten their wavy hair, guess what? Now you see them making salons rich by curling those straightened hair. Beach or messy waves are the in thing right now. A lot Bollywood celebrities are also sporting them- Kareena Kapoor Khan is the latest example who switched to waves from her otherwise blow-dried hair.
However, Deepika Padukone has been sporting messy waves since a very long time. We have seen the actress ace the hairdo umpteen no. of times. And now, we bring to you a simple way to get the lazy beach waves in an instant.
For those of you who don't like using curlers or rollers, this is a natural way to incorporate waves in your hair. Wash your hair, and towel dry it as much as possible. Make sure that the water is not dripping from you tresses. Apply a hair spray, preferably a sea salt spray if you live in a humid city like Mumbai, after towel drying.
Part your hair into two sections with a wide-tooth comb. Twist the section and wrap it around over your ears, on each side and pin it on top of your head. Wait for your hair to dry out completely, you could probably blow dry them from a distance, if in a hurry, but keep the temperature low. Once dry, let loose those tresses and voila, there you see natural waves flowing out. Finish the look with a leave-on serum to avoid frizz.
If you belong to the category whose hair is stubbornly straight and doesn't hold waves naturally, sorry, but you need to opt for a roller. You could also get the look with a hair straightner if you don't have a broad barrel tong machine at home. Take quarter sections of your hair and twirl it around the straightening machine, leaving 5 cm ends open. Check out the video above to get a better understanding.
Image Source:- Instagram/deepikapadukone/youtube/glamourmagazineuk